Art and wine equal success for Paintvine entrepreneurs
---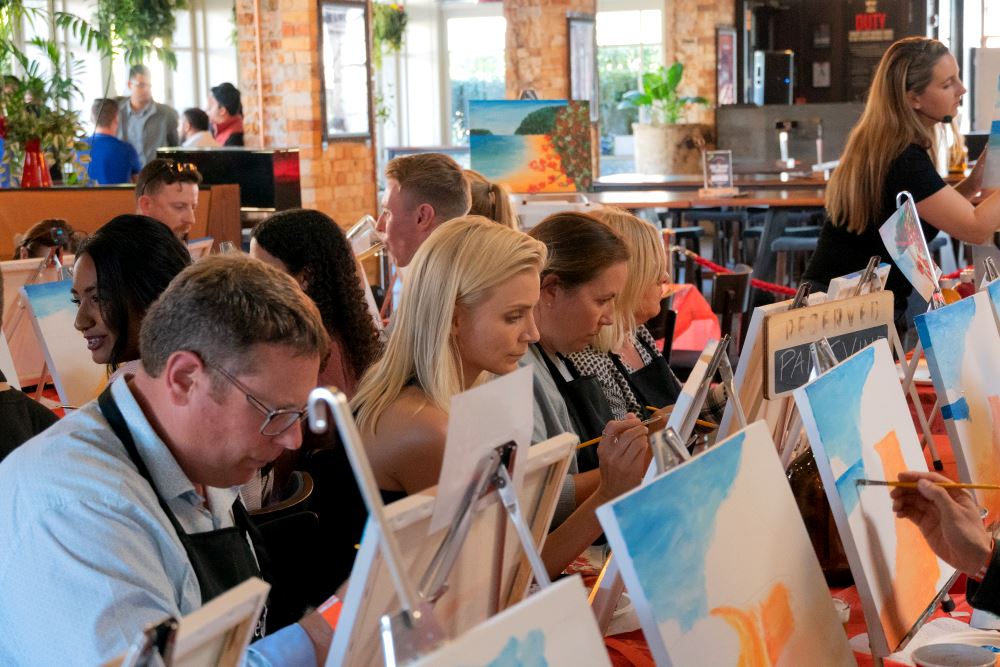 It turns out New Zealanders are an artistic bunch… or we're just into any excuse for wine, judging by the success of Auckland-based Paintvine.
Paintvine organises wine and painting evenings throughout New Zealand and has just hit an impressive milestone: 10,000 attendees since it launched in July 2017.
The business was co-founded by friends Denym Bird, Alex Hamilton, and Euan Lockie almost two years ago and now hosts Paintvine evenings in Auckland, Hamilton, Tauranga, Wellington, and Queenstown, with Napier, Dunedin, and Christchurch launching in the next month.
Attendees are given all the equipment and instruction from a pro painter to recreate famous masterpieces. They're also given their first drink free to help get their creative juices flowing.
The events generally hold 20-50 people and nearly all of them sell out.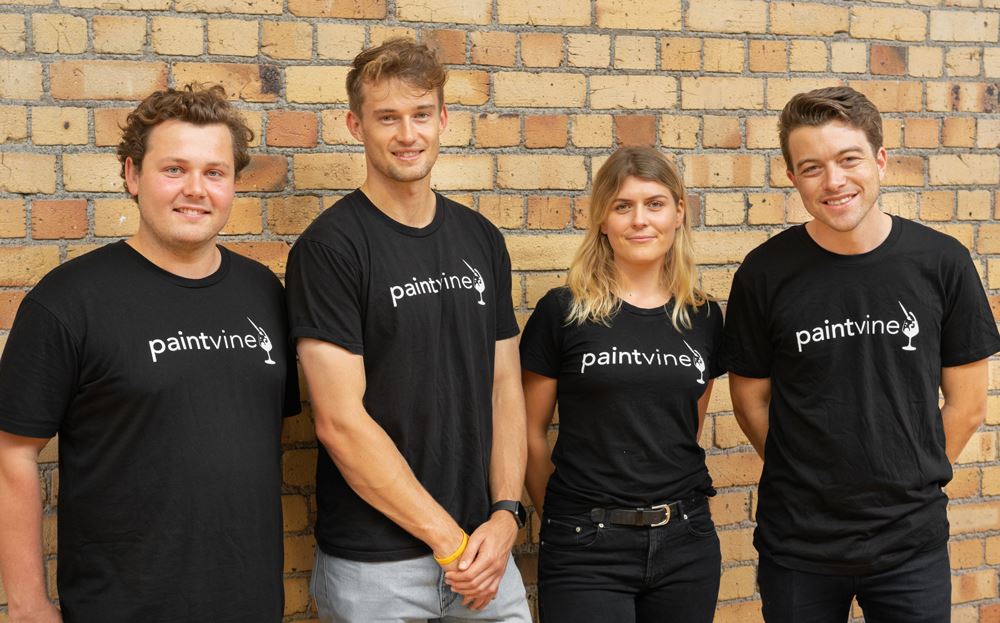 "Drink. Paint. Just don't drink the paint. We're blown away by how popular this simple concept of wine and painting has been," Paintvine co-founder Denym Bird says.
"New Zealanders aren't always known as an artsy bunch but we now have 10,000 reasons to prove the opposite is true: we clearly love making art."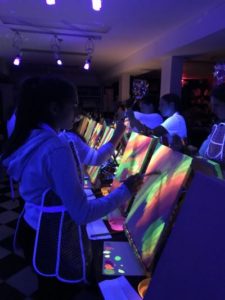 Bird, Hamilton, and Lockie founded Paintvine to bring a new option to people's nightlives which didn't centre around just drinking alcohol.
"Wine and painting are a match made in heaven and Paintvine is the perfect activity to do with dates or mates," Hamilton says.
"People of all artistic abilities get so much enjoyment from turning a blank canvas into something they're proud to take home and put on their wall."
"Some people come in a bit nervous and apprehensive, but everyone walks out with a smile on their faces asking when the next Paintvine evening is. It's so awesome to see."
Those people can now look forward to an all-new type of Paintvine, launching on May 29th in Auckland: Paintvine After Dark.
The new offering will follow the same traditional Paintvine evening format but with a twist: the paint will be glow-in-the-dark phosphorescent paint.
"Everyone remembers the awe you felt as a child when you saw glow-in-the-dark stars on the ceiling at night. This paint is even more impressive and we're excited to bring some of that childhood awe back to Paintviners," Lockie says.
---
Like this? Get entrepreneur articles by email.