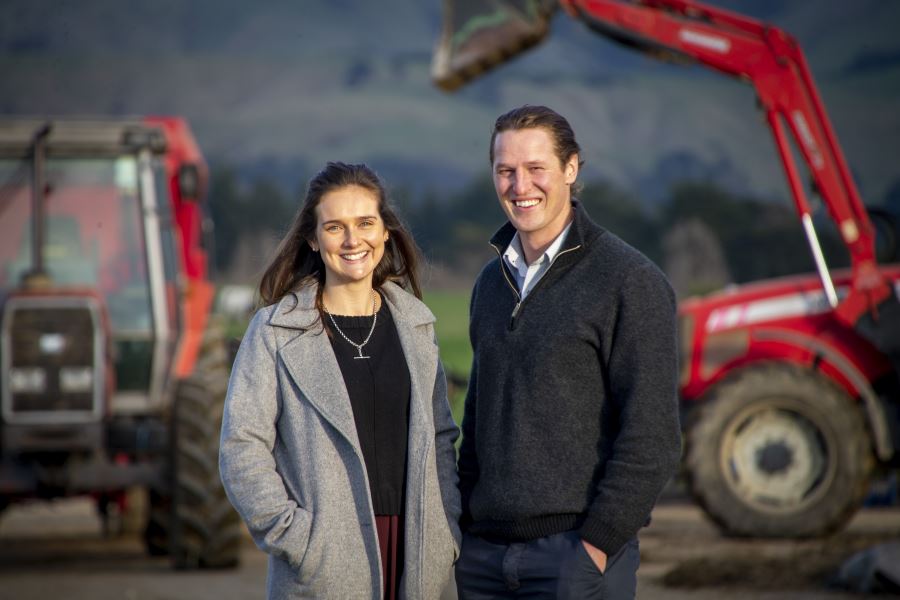 Founders: Tully Alexandra and Cameron Scott
HQ: Manawatu-Whanganui
Solving personal needs is often the genesis of great ideas. Two entrepreneurs from Palmerston North did just that, as they explained to Erin Westover.
What problems do you solve and what products or services do you sell?
For farmers, capital items like machinery are generally expensive. At the same time, costs are going up on farms putting pressure on profit margins.
Gear Hub is a way for farmers to rent machinery from other farmers. If a farmer needs some machinery to complete a job, they can hire the right tool for the job from a neighbour nearby for a small fee compared to getting a contractor in or spending a larger amount of time making do with what they have.
Our platform is helping to reduce costs to farmers and while also providing an additional income stream. Farmers list their machinery, and other farmers use the machinery when they need it. We provide the hire contract and insurance if needed.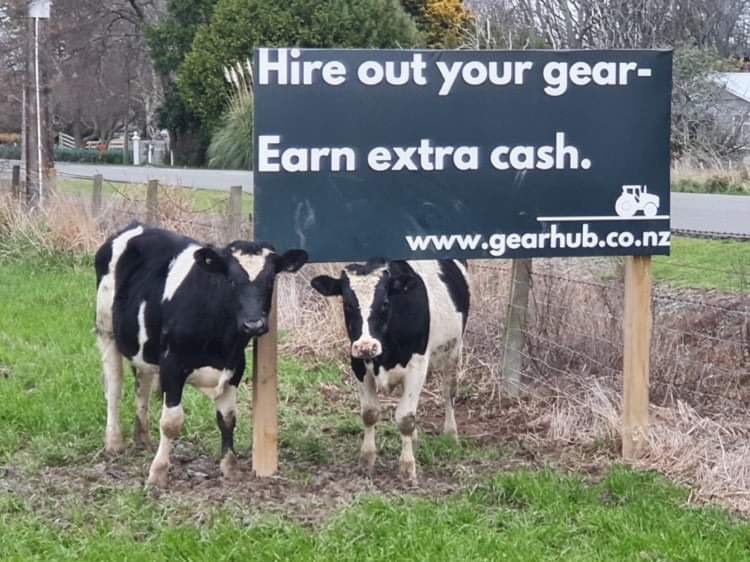 Who and where are your target customers?
Our target customers are farmers of all sizes, from lifestyle blocks to large-scale farms. Right now, we're focused in the Manuwatu and central Hawkes Bay. We're looking to expand across the North Island and then the South Island in the short term.
How and when did you first come up with the idea for your business?
My partner and I came up with the idea when we needed diggers to do some landscaping about two years ago. The hire shops were a 20-minute car drive away, which ends up taking too much time when you have to pick it up after 8 am and return it before 5 pm. I thought, well, I know so many farmers locally, and if I could just ring them up, pick it up, and return it afterward, I could save a lot of time. I thought that it was probably the same for all farmers.
My parents, who own a farm, said that they wouldn't buy a large piece of machinery to do cropping because they only need it for one day in the spring. Instead, they use a contractor. They could do it themselves, but they don't have access to the machinery they require.
We did more background research and looked into what else is out there and how we would do it. The current options for farmers is contracting business or borrowing the item. By discussing their needs and challenges on an individual level, along with at a focus groups, helped cement the idea that our platform that would be well received.
What are three things about your business that you are proud of?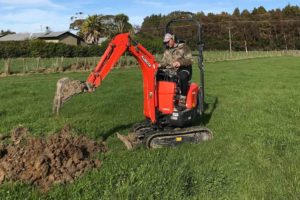 Number one is that the whole purpose of our business is for farmers to help other farmers. Our entire business puts farmers first, so how do we benefit both the farmers in need and the farmers with the item? It's a really cool feeling knowing we've come up with an idea and established a website that farmers are using. They are really happy with how it's working so you've got this mutual benefit for everyone involved. That's something we're really proud of.
Secondly, we're proud of the number of farmers who know about our business, keen to know more, have seen our advertising and read our articles, and are excited about it. It cements what our research has shown. There is a need because farmers are behind it and support it.
And third, launching the business. We've always wanted to launch a business, but it's quite a proud moment when you read the article, or someone's emailed you the article or tagged you in a post about you. It's quite neat.
How do you market your business and what advice do you have for others around marketing?
We need to get listings, but we also need to get the hire transactions to take place. So, we were marketing towards two groups, and generally, they're the same person. It took a bit of time to figure out who our specific audience was for our marketing to work. So, understanding who your company is marketing too, and where they seek information is hugely beneficial.
We've also just got in touch with a marketing company to help us get some more reach.
What's been the biggest challenge you've faced in building your business so far?
Our biggest challenge is probably being a new concept in New Zealand. We know that other countries have similar services, whether it's to hire household belongings or something like that. But there hasn't been anything like this in the agriculture industry.
So, firstly we need to make people aware that we're available. The second challenge is that many farmers have lent items with a handshake agreement in the past. Sometimes, something goes wrong, whether things came back damaged or came back late. Because of this, some farmers are hesitant. But we encourage them to get in touch with us to talk through their situation and see how we can help.
We're trying to let farmers know that we've created this model with a farmer's lens, with contracts in place and insurance available. We know from our research that the handshake agreement has been the biggest risk for most farmers, especially because most people don't like to say no if someone wants to borrow something. So, we're creating awareness around our platform being safe and local. We're here to help.
What is the biggest entrepreneur lesson you would like to share with other Kiwis thinking of starting their own business?
Set up a business that you enjoy doing and have an end goal, including an exit strategy. This way, you can work backward to figure out what you need to do to achieve your goal.
---