Startup Watch: Extraorder
---
Founders: Greg Harrison and Richard Warburton
HQ: Auckland, NZ

Erin Westover caught up with Extraorder co-founder Greg Harrison to get the low down on the Kiwi hospo-tech startup with international ambitions.
What problems do you solve and what products or services do you sell?
I've been in the hospitality industry for many years, and one of the problems I would often see is sales left on the table. How many times have you been to a restaurant and you gave up on ordering that extra drink because you couldn't flag a staff member down, or because you couldn't be bothered going up to the bar? There's also the problem of having to queue up to pay at the end of the night.
We sell our product to bars and restaurants, and it allows users, their customers, to download an app and scan a QR code at the table. From the app, customers order, add instructions, pay, and split the bill – all from the table. It's called 'in-venue ordering' because it connects tables directly to the kitchen or bar.
When customers finish dining, they can get up and leave. They don't have to worry about queuing to pay or splitting the bill.
Who and where are your target customers?
As a SaaS (Software as a Service) company, we can operate anywhere. We're starting in New Zealand and Australia, but our customers are worldwide bars, restaurants, and hotels. We integrate with several existing POS systems that many of our target customers already use. The online payment platform, Stripe, is used all over the world as well.
How and when did you first come up with the idea for your business?
When I was the CFO for a hotel chain two or three years ago, one of the problems I would see was motivating staff to get additional sales.
People love to be sold to, but it takes that extra little bit of time. Often the venue was too busy, and so the staff didn't have the time. Customers would give up ordering extra drinks or desserts.
I thought, why not turn the POS problem on its head and let the customer order and pay from their device right at the table? That way, the wait staff can focus on talking to the guests and getting those extra sales. It's important because hospitality is more than just taking an order; it's also about entertaining. Similarly, staff would have more time to do general upkeep tasks like clearing tables.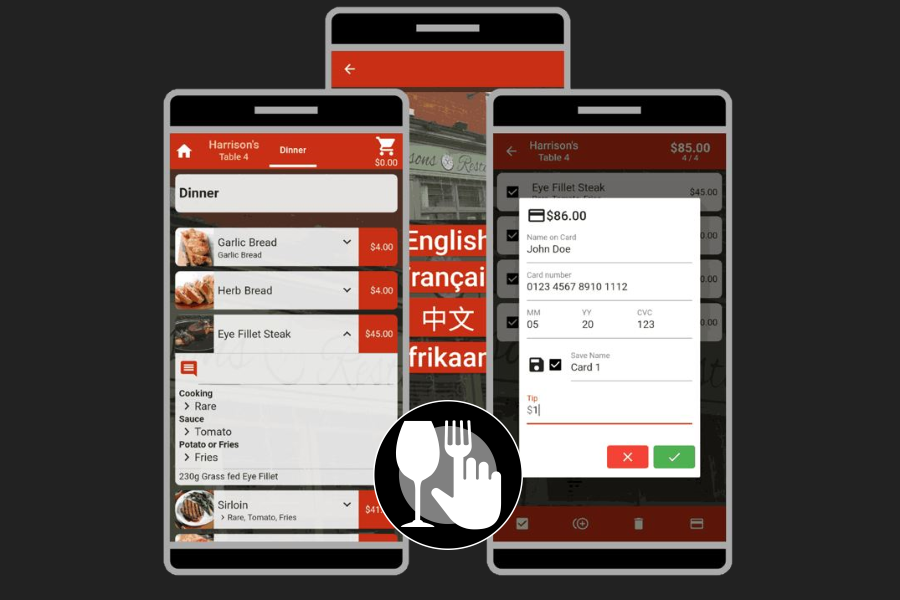 What are three things about your business that you are proud of?
1) The product. We've put much thought into the backend design, which works over the web. So, a restaurant manager can virtually run their restaurant from anywhere. Plus, the user interface lets diners look at pictures of the dishes, easily order what they want, and pay.
2) The team. I've got some outstanding people around me. I have a great development team and great people with experience in sales and marketing.
3) The fact that it gives restaurants and diners a new way to interact with each other. We've brought dining into the 21st century.
How do you market your business and what advice do you have for others around marketing?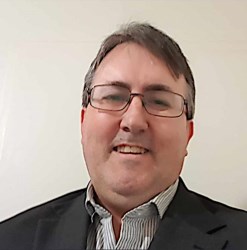 Not only do we have to get our systems into restaurants, but we have to encourage diners to change their ordering habits, too.
For B2B marketing, we joined the Restaurant Association and did some direct marketing to their members. In the hospitality industry, operators tend to want to deal with people face-to-face. They very rarely pick up the phone because they've seen an ad about a new product. So, we did good old fashion cold-calling and pounding the pavement.
We're just kicking off our B2C marketing. To get the message out to diners, we're using a mix of social media marketing, like influencer marketing, and in-store promotions.
When it comes to marketing, don't waste any time. Just get out there and visit as many potential clients as you can. Don't spend all of your budget on advertising or web advertising. Start cold-calling and making appointments.
What's been the biggest challenge you've faced in building your business so far?
It's been challenging to get restaurant operators to take on a new product. It's why we made it very easy and very cheap to implement. There's absolutely no up-front cost to them or risk. They can try us for free.
What is the biggest entrepreneur lesson you would like to share with other Kiwis thinking of starting their own business?
You've got to be a marketing company. It's better to have what you can get rid of than trying to get rid of what you've got. If you can understand the difference, I think it's the key to having a successful company.
In other words, don't have that 'build it and they will come' company mentality. Put a lot of thought into what it is you're trying to sell and make sure there's an actual market for it.
Be very clear in who your target market is and whether there's a real need or problem you can solve. If there is, there will be an uptake of your product.
---