Software maker Engin.Systems out of beta, available everywhere
---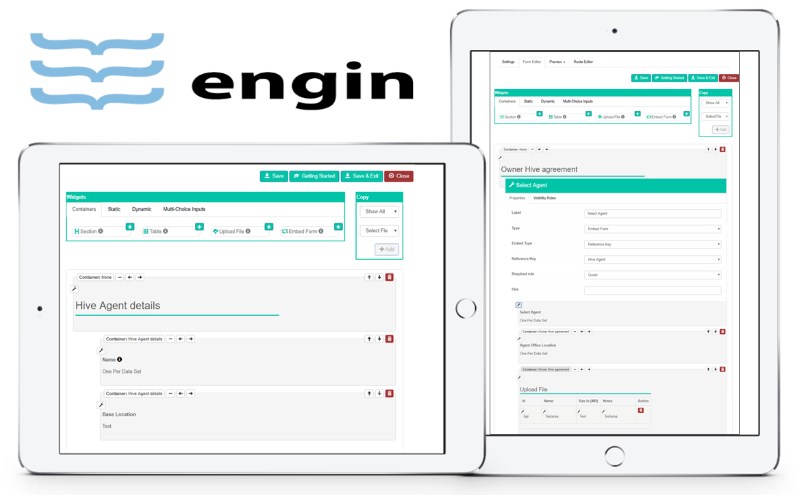 Northland software maker Engin.Systems has had its best year yet, moving out of beta testing phase so it is now commercially available.
"We've done the core development, then a year of beta use, and now we're fully live and commercially available," founder Adrian Tonks says.
The Whangarei system-building software company rose out of the ashes of the Canterbury earthquakes 2011-2016, when huge amounts of data had to be recovered for companies, homeowners, insurers and landowners. It was Tonks and a team who founded the first prototype, Sapper, which would go on to inspire Engin.Systems, with Engin as the main product sold by the company.
Sapper was created when consultant engineers and geotechnical support were desperately needed to stop data loss after the 2011 Christchurch quake. This was because existing data couldn't be extracted and reused. Engin was again used after the 2016 Kaikoura quake.
Engin's drag and drop smart system building software now eliminates the need for programmers and Tonks says any person in a workplace with the skillset of a business analyst can use Engin to build system for use by their organisation. "It can be quite easy – dragging things around with a mouse on a canvas."
It was May when the beta phase was farewelled. Since then, Engin.Systems has been selling steadily. As with many companies in the digital age, staff are spread between Whangarei, Auckland and Christchurch.
Tonks says Engin is ideal for any business wanting to make digital transition when an off-the-shelf solution doesn't work. The construction industry is a primary focus because construction is complex, each construction company has their own way of recording business processes, and the industry is crying out for a product which streamlines BAU processes.
"We've given people a way so that they can build and alter their own systems. The gain is a massive reduction in time and cost. It's effectively reducing management overhead to keep on top of business as usual."
"One of the things we did late last year was reimagine our report building systems. We let you pull information out of the systems that you build so you can respond to it. We automate lead management and that sort of thing so you don't have to manage data manually.
Tonks' team also sharpened their data systems skillset at NZ Space Challenge in the middle of the year, with the Engin team coming in the top three in the northern regionals. Space Challenge brought together some of the brightest minds from across the country to use space data and intelligence to solve navigation issues on the ice in the Antarctic (with Antarctica standing in for space).
---
Northland Inc & The Orchard acknowledge the support of our valued partners: Northland Inc's Taitokerau Business Incubator is funded by Callaghan Innovation and run in partnership with Massey's ecentre. The Northland Investment Showcase is part of a nationwide regional investment series, initiated by NZTE and Angel Association New Zealand.