NZ social enterprise Conscious Consumers raises $2m to fuel international growth
---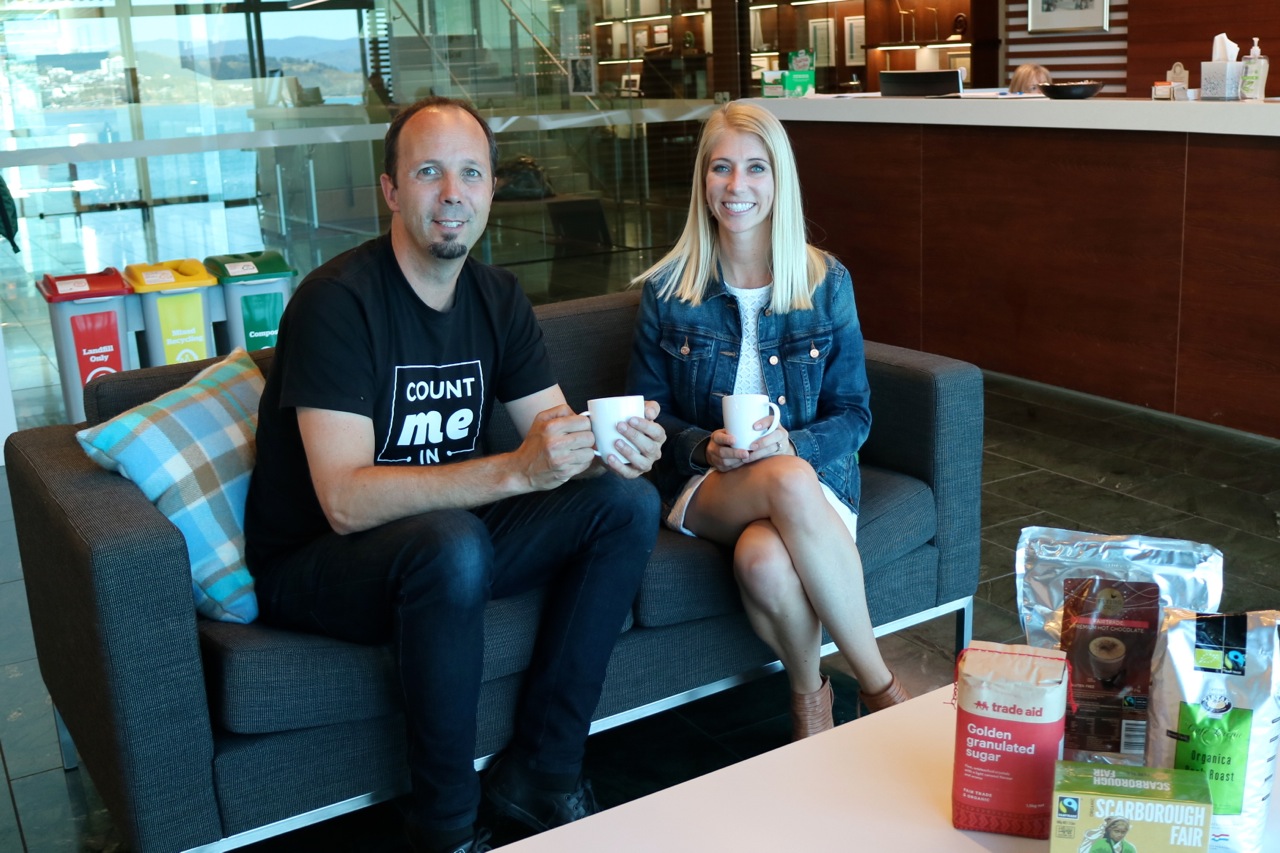 In one of the biggest capital raises for a social enterprise in New Zealand's history, the ethical retailer champion Conscious Consumers has attracted $2 million of investment for their upcoming launch into the United Kingdom.
Jamie Newth, from impact investment specialists Soul Capital, is a lead investor in the business, which connects 'conscious' consumers with ethical retailers. "It's no surprise that this is one of the largest capital raises in history for a New Zealand social enterprise. Internationally, ethical spending is on the rise, and home-grown companies like Conscious Consumers are well-placed to promote their product to a global audience. There has been a huge amount of interest from UK investors," said Jamie.
"Conscious Consumers started because we wanted to help connect people with companies that were doing the right thing" said Ben Gleisner, Chief Executive and co-founder of the company. "We knew heaps of businesses were working hard to make a difference – from fair-trade coffee to carbon conscious businesses. But it was really tough for consumers to find them and understand what they were actually doing," said Ben.
From small beginnings with their first customer, Wellington's Fidel's Café, the programme now lists organisations like Meridian Energy, Icebreaker, and Kathmandu as clients. It has 500 retailers signed up to the programme and over 20,000 customers use the app on a regular basis. "We are collecting some really amazing data on the issues consumers care about and their spending patterns. These insights help inform retailers on new initiatives they can adopt, and enables them to promote their sustainability story to new and existing customers – direct to customers' phones," said Ben.
Meridian Energy's Melanie Lynn said it was a "no-brainer" to partner with the organisation. "As a 100% renewable energy generator, it's really important for us to show we are genuine about our sustainability goals. We're also keen to offer something that gives real value to our customers," says Melanie. "We're pleased to be the only electricity retailer accredited by Conscious Consumers, which further recognises our commitment to sustainability and protecting the environment."
"We'll be raising another $1 million from primarily UK-based investors over the next few months," said Ben. "Our programme provides a strong financial return, and it's easy to measure the positive social and environmental impact from day one. So it's very attractive to the large international impact investment funds who are looking for these triple bottom line returns."
Local investment has come from a wide range of sources, including Soul Capital, Sir Stephen Tindall's K1W1 Fund, The Icehouse, Angel HQ, and a number of individuals.
For more information:
Ben Gleisner
Chief Executive
027 516 2942
ben@consciousconsumers.org.nz
www.consciousconsumers.nz