Equity crowdfunding evolutions expected to take place in New Zealand
---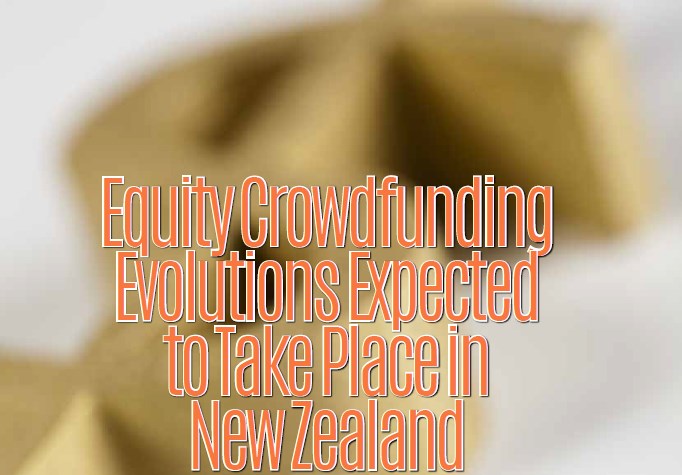 New Zealand is a pioneer in equity crowdfunding – one of the very first countries to create a legal framework for retail investors to participate in offers of shares in private companies.
So when the first equity crowdfunding offer launched in New Zealand in August 2014, many watched with interest as this new way to raise capital took its first steps.
There were mixed initial reactions from existing market participants. Some saw the broader reach to retail investors as an opportunity to create efficiencies through a streamlined online process, as well as increasing access to an asset class previously restricted to the traditional institutional and high net worth networks. Others were concerned that retail investors would struggle to fully understand the risks involved with early stage growth companies, and would be fleeced through low-quality deals.
Despite initial concerns, by the end of 2014, over $2 million had been successfully raised on two platforms. By the end of 2015, that figure had grown to over $16 million across four platforms, in industries as diverse as pharmaceuticals, cleantech, cosmetics, insurance, and drones. 2016 is expected to be another busy year.
Snowball Effect was the first equity crowdfunding marketplace to launch in New Zealand and has seen first-hand the wider investor community gradually embracing the place of equity crowdfunding.
The first reason for this is curation.
Each equity crowdfunding marketplace is 'curated' or 'vetted' to some extent. For example, less than 2% of companies expressing interest to Snowball Effect make it onto the marketplace. A curated offering attracts higher quality investors who are more likely to invest large amounts. Larger investments mean that companies are more likely to be successfully funded, which in turn attracts the best quality companies to that platform. And the virtuous circle continues. Snowball Effect's success rate (the number of businesses successfully raising their funding target) is just under 90%, which is streets ahead of other markets such as the UK where the success rate is typically less than 30%. This vetted approach has been critical to attracting smart investors and getting buy-in from the wider market.
The second reason is lead investors.
Credible lead investors are people who have a deep understanding of the team, the product, and the market opportunity. They demand appropriate valuations, conduct thorough due diligence, and assist in the post-investment monitoring of investee companies. Lead investors also encourage investment from others, as funds committed before an offer going live give a crowdfunded offer momentum on day one, giving other investors more confidence in the proposition. This 'investor led' model is gaining acceptance internationally as a compelling way to conduct an equity crowdfunding offer.
An interesting evolution in New Zealand has been angel investors' willingness to become lead investors in equity crowdfunding offers to produce a best-of-both-worlds solution. When angel investors step into the lead investor role, a company may gain the experience of a "smart money" active investor, as well as the efficiency, publicity benefits, and broad shareholder base that the additional investors bring through crowdfunding.
The third reason is credible directors.
Reputable non-executive directors bring confidence to investors regarding the offer information and ongoing management of the company.
The fourth reason is flexible capital raising options.
Equity crowdfunding is often boxed up as public offers to retail investors. But the offering has evolved to include private offers and offers which are restricted to 'wholesale investors'.
Public offers are not suitable for many companies. The first question a company should ask is whether it really needs to raise funds. If the answer is yes, it should then ask what other value it wants alongside the cash from investors. If it wants someone with deep domain expertise, or someone that will play an active role on the board, then a wealthy private investor may be the best option. If it simply wants the cash and has strong assets or cashflow, bank funding may be the best choice. If it wants access to a large investor pool, broad brand exposure, or an efficient way to raise equity capital, then equity crowdfunding may be the best option.
Equity crowdfunding has played a significant role in developing the early stage equity capital market through increased awareness, access, and better availability of information. The public nature of offer information, valuations, and terms under which investments are taking place means there is more transparency than ever before for investors and founders. Investors have access to a broader range of investment opportunities, especially in the high risk, high reward end of the scale. They can invest small amounts, or simply watch and learn, benefitting from the public Q&A process on each offer. Those who have positive experiences are likely to become more involved in joining angel groups or exploring other ways of working with growth companies.
So what's next? Here are some of the other evolutions that are expected to take place in New Zealand in 2016:
The launch of a secondary market tailored to small companies. The trading is expected to be periodic rather than continuous, creating a window of limited liquidity for shareholders.
The first publicly listed company will use an equity crowdfunding marketplace to raise funds.
Private investor groups will use the software and services provided by equity crowdfunding marketplaces to facilitate private deals.
An increase in the number of angel deals being topped up via equity crowdfunding marketplaces (around 80% of angel deals in New Zealand are syndicated).
And hopefully, we'll see the first exit or liquidity event for a Kiwi company that has raised funds through an equity crowdfunding marketplace.
These marketplaces will only be sustainable over the long term if investors are making returns which are commensurate with the risks. A couple of companies are aiming for liquidity events in 2016, so we'll start to see results flowing through.
---
Nathan Rose is an experienced investment banker and author.