Competitive pressure key to AI uptake in New Zealand
---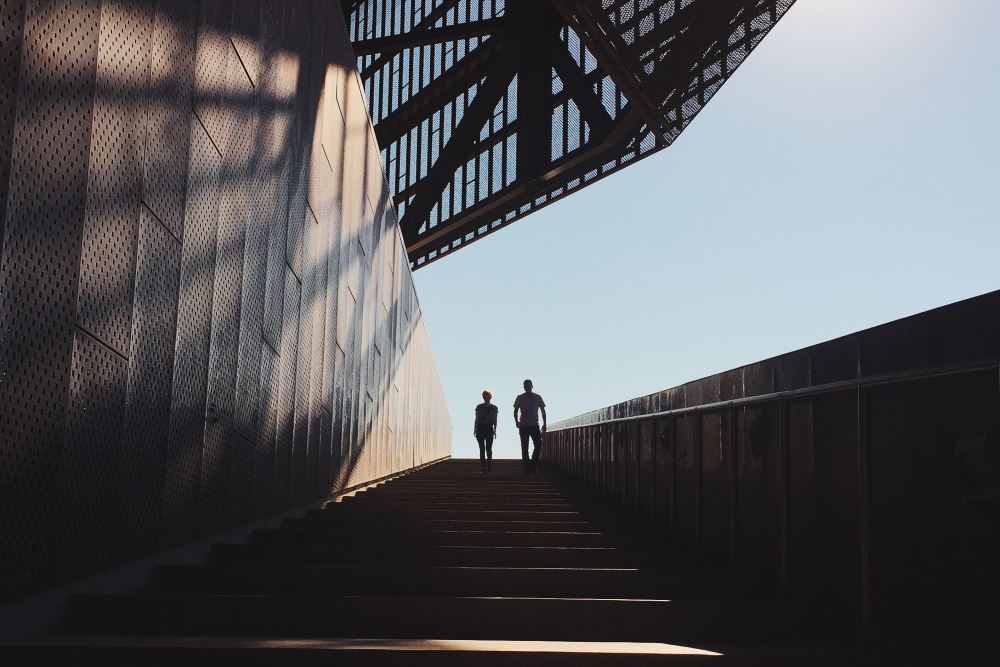 What will be the driving force behind AI uptake in New Zealand? According to a recently published report on the Artificial Intelligence landscape, competitive pressure will be the key component for businesses to adopt AI, with the dominant driver being an attempt to make sense of the vast amounts of data being generated.
However numbers of those using AI in their business operations are still small, with a broader understanding of its potential required. At the moment, most discussions on the topic are still reserved for specialised technology staff.
But this doesn't need to be our story, as more invested parties come on board to increase the knowledge base around AI, and more businesses share their successes.
A decrease of employee travel costs
Reza Rad, a Microsoft Data Platform MVP, author, consultant and trainer from Radacad, recently worked with an organisation whose staff spent around 10 million dollars annually on travel costs. The company had a procedure for travel in that if it was booked at least seven days in advance, it didn't require management approval. But what the client wanted to uncover was what the optimum number of lead days that would enable them to avoid paying extra costs for travel.
"We were able to use data collected by the client that detailed the previous few years of travel expenses and used Microsoft AI technologies such as Azure Machine Learning, and Power BI combined with R to uncover the ideal booking times based on different flight destinations," says Reza.
"The new lead days have been implemented by the organisation, and we have estimated that they will save more than half a million dollars per year for their flight costs."
Further learnings from the research and implemented AI technology will also continue to reduce their outgoings, providing significant ongoing savings for the company.
AI provides technology to grow a young business
As noted in the above research report, the five most popular implementations of AI in businesses are currently: improving business processes, augmentation of current applications, process automation, cyber security and customer service. And of those companies surveyed, 52 per cent said that AI will be, or already is, a game changer for their organisation.
For one such company, AI has made a difference to the value it delivers to customers.
Kotahi, a supply chain collaborator, works with more than 40 exporters, importers and logistics partners to plan, source and deliver shipping container capacity for New Zealand businesses. Within the space of seven years, Kotahi has gone on to move one third of the country's containerised exports through their platform.
Data scientists helped build Kotahi a custom predictive algorithm to forecast demand, incorporating machine learning and deployed Azure web services which has enabled continually improving accuracy at levels of detail that were previously inaccessible.
And if you were wondering, where the once end-to-end monthly planning process took four days, it now takes 30 minutes. The application of AI helps take care of the detail so that Kotahi can secure space and resources to continue growth of its value proposition and help keep New Zealand companies competitive on the world stage.
How to integrate AI
The possibilities really are endless when it comes to the deployment of AI in a business. And of course, with every company looking for a unique 'edge', deciding what to do with AI can be a bit overwhelming. But a good place to start, advises Reza, is to understand the two sides to AI.
"There are two options for an AI system – the algorithms and the tools. For working with algorithms and getting the best result from those, you need data scientists with great experience and deep understanding of the functionality of algorithms.
"Tools are another important part. A proper tool can make the development time much faster and it is much more convenient to use a tool that is built for a purpose. For example, you never use a hammer for sawing. You have to use a saw for it. And when it comes to choosing a saw, there are all different types that can be useful in different scenarios."
For Reza and his team, based on their experience through many projects, they have found Microsoft AI tools very powerful because you have the variety of implementing AI in different environments.
"You can leverage Azure Machine Learning, or Azure Data Bricks to do a cloud-based AI system, or you can use Microsoft R Server, Power BI, and the data platform technology of that for the on-premises environment.
"Microsoft cognitive services are also creating a fast-paced AI application platform that any business can leverage."
So with the tools readily available for Microsoft partners and resellers, there is no reason for not starting the conversation (or continuing it) with our clients, and within our own businesses.
As Russell Craig, Microsoft's CTO, recently noted, those who don't begin right now to leverage the benefits of AI will be left behind – and unfortunately it is simple as that.
"Fortune does not favour the timid and here is an opportunity for organisations to become more relevant for their customers. It's not just about thinking 'how can develop some skills to sell more stuff?' But actually, 'how can I transform my own business to THEN help my customers?'"
---
Find out more about our Microsoft Professional Program
The Microsoft Professional Program (MPP) is a series of online on-demand free training courses aligned to industry skills and focused on the latest technologies. From Big Data to Data Science, Cloud Computing, Software Development, and the recently added Artificial Intelligence Program, these courses provide real-world skills and hands-on instruction. And while they can be rigorous, they are also rewarding, with the flexibility to master skills at your own pace. View more information here.