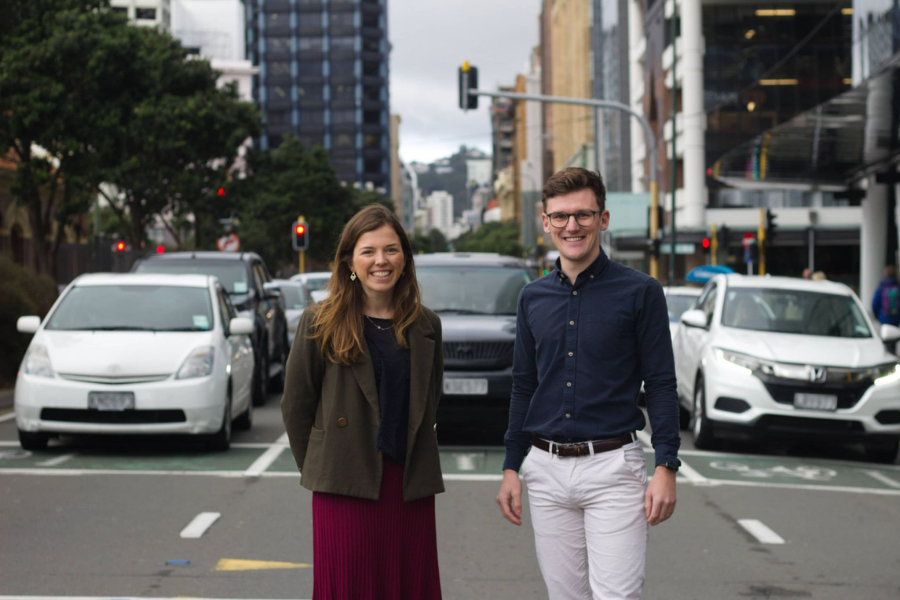 Over the last two years, Soda has distributed $43,000 cash to 17 startups across Aotearoa through its popular seed grants. Applications are now open for Soda's first seed grant of 2022 which has a combined prize pool of $10,000.
"We created Soda Seed Grants during the 2020 lockdown as a way to offer financial assistance to Kiwi startups during a really challenging time. We've continued to offer seed grants regularly to help drive innovation and growth in Aotearoa. Essentially, it's about giving founders a helping hand and offering a tangible solution to overcoming some of the financial barriers that entrepreneurs face," says Soda chief executive Erin Wansbrough.
Hitch won Soda's most recent seed grant at the end of 2021 with Wellington-based founders Claudia Grave and Todd Foster receiving $7,000 to take their business to the next level. Hitch is a ride share platform which connects commuters who are travelling in the same direction, reducing the number of cars on the road.
Hitch co-founder Claudia Grave said, "Hitch was absolutely stoked to win the Soda seed grant. The seed grant allowed us to invest more into the success of our workplace carpooling pilot. It gave us more cash runway to make the most of the opportunity and test more levers than we would have been able to otherwise."
Soda seed grant finalists also receive valuable business feedback and advice.
"The benefits of winning the Soda Grant extended beyond winning the cash prize. The Soda team connected us with successful companies in the industry that helped us out in an advisory capacity," she adds.
To apply, applicants must fill in an application form and submit a one-minute video selling their business or idea. Ten finalists will be selected to pitch their business online to a panel of business experts who will select a winner to take home $7,000 with second place receiving $2,000 and third place $1,000.
Applications for Soda's seed grant close on 25 February 2022. Find out more and apply now.