1000 Awesome Horses: Entrepreneurial Accelerators may offer more than you think
---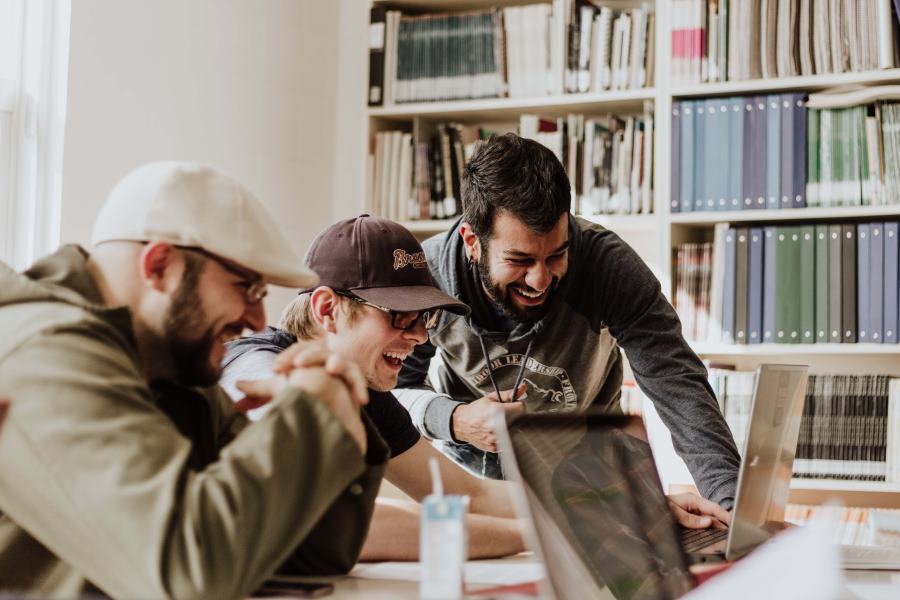 A research team at Te Herenga Waka-Victoria University of Wellington has been investigating the rise of accelerator programmes and the value they provide to entrepreneurs and the societies in which they operate.
The past decade has seen a rise in entrepreneurial accelerator programmes in New Zealand. While it's tough to pinpoint the cause, the success stories from accelerators in the US have no doubt played a role. Dropbox, AirBnB, and Reddit, for instance, all came out of Silicon Valley's Y Combinator. Given these companies success, it's unsurprising that people in other parts of the world would start thinking about building similar pathways. But, beyond these few stories, what value do accelerators create?
There have been a handful of studies on whether start-ups that participate in accelerators outperform similar ventures that don't participate, and the results are mixed. If the measure of success is the number of 'unicorns' (high-value start-ups like Dropbox etc.) created, then there is little evidence that the cost of running accelerators outweighs the benefits.
But we have found the reasons that entrepreneurs seek out accelerators, and the benefits that can accrue from accelerators, are far greater than the narrow short-term financial gains we tend to measure them on. These findings can help us think differently about the value that accelerators can add.
First, while many participants seek the financial benefits that can come from accelerating their start-up, most look to accelerators to help them build their personal capabilities, and for support and connections. Support can take many different forms, including training, education, and camaraderie from fellow entrepreneurs. The connections can be with investors, suppliers, customers, and successful entrepreneurs who can act as mentors. Some people may also just be looking for a way of giving structure and routine to the start-up process, which the time-limited, intensive nature of accelerator programmes provides. In this way, accelerators are as much about nurturing people's 'entrepreneurial mindset' or propensity to keep entrepreneuring as they are about growing (financially) the start-up they brought into the accelerator.
Second, we've found that accelerators, in NZ and around the world, actually promote a broader offering than we might have expected. Through our analysis we've found at least four different types of value or 'capital' that accelerators claim to offer:
Financial entrepreneurial capital – the conventional value proposition as facilitators of new venture growth, particularly in terms of size and dollar value
Human entrepreneurial capital – accelerators as vehicles for personal growth, aiding entrepreneurs to develop their skills, knowledge, abilities, and identities
Social entrepreneurial capital – accelerators as builders of entrepreneurial communities, helping to connect entrepreneurs, and other stakeholders (e.g., investors, customers), with one another
Symbolic entrepreneurial capital – accelerators can be powerful strategic symbols, that send strong messages about a sponsor's commitment to innovation, or an entrepreneur's commitment to their venture
The first type of capital is well known and understood. The second and third we've described in the paragraphs above, but the fourth type of capital is still undervalued. Accelerators are important symbols and material statements of intent reflecting a belief that encouraging people to be more entrepreneurial and innovative is important in an organisation, community or country.
Combining these four forms of capital to our thinking about the value that accelerators create can help us think more broadly about accelerators and other forms of entrepreneurial training. If the reason for running accelerators in New Zealand is that we think they'll create lots of unicorns, then we'll likely be disappointed. And the danger of such disappointment is that we may walk away from the entire concept without fully realising the other benefits accelerators can provide. And, in any event, in the words of Tui Te Hau who ran Te Papa's Mahuki accelerator: "Everyone always talks about the unicorn, but I'd rather have 1000 awesome horses any day".
Tarun Khanna's recent book Billions of Entrepreneurs charted the rise of India and China's economies and societies in terms of harnessing the value that nations can create by seeing everyone as a potential entrepreneur. Framing the value of accelerators in terms of our four types of entrepreneurial capital may similarly enable us to ask what role accelerators can play in creating a mind-set where New Zealand could become a team, not just of thousands, but millions of entrepreneurs as we seek to move forward better in these changing times.
---
By Dr Ben Walker, Professor Stephen Cummings, Dr Jesse Pirini, Rebecca Downes, and Dr Ruth Fischer-Smith of Te Herenga Waka-Victoria University of Wellington.