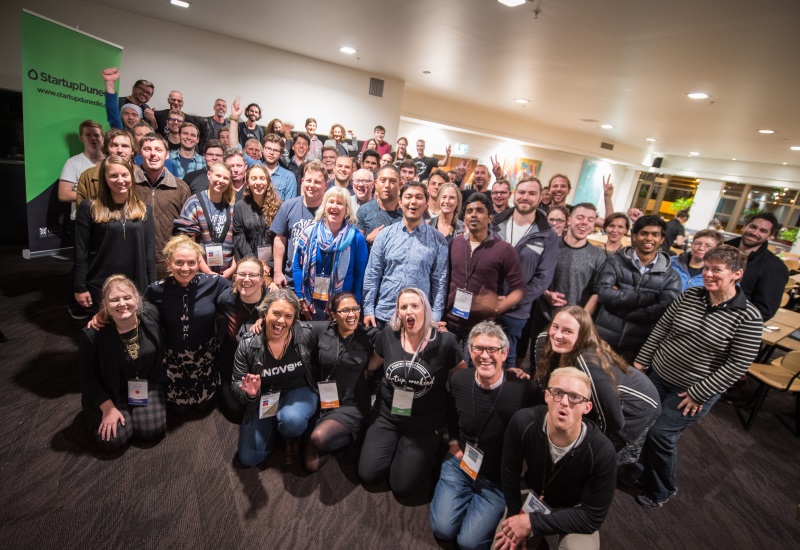 Who: Startup Dunedin
What: Innovation Hub
HQ: Dunedin
Established: 2004
Introduction
Startup Dunedin is a non-profit trust with a mandate to facilitate and co-ordinate the growth of the startup ecosystem in Dunedin. Our vision is to make Dunedin one of the most entrepreneurial cities in the world.
Who do you work with and what key challenges do you help them solve?
Startup Dunedin serves Dunedin based founders and startups.
To achieve our vision for Dunedin, we focus our attention on startups that will scale to become global companies – attracting wealth, talent and innovation to our city.
Our focus is startups who have validated their idea and survived on boot-strapping and seed funding. Typically they struggle to juggle operating and growing a global business and they need support to find capital, talent and access to markets. We also offer entry level support for brand new ideas.
We have found founders of these startups are typically 25+, they're locals or former tertiary students who now call Dunedin home – and love it here.
Traditionally the majority of our founders have been male, as is the case globally, but this is changing – particularly in the SaaS and gaming industries. Our startups are typically exporters of software or high tech goods, and are a team of individuals.
Services
We provide founders with the information, networks and resources they need to build great companies. This includes initiatives we run and connection to the initiatives other leaders drive in our city. We emphasise connecting entrepreneurs to the support that all of Dunedin has to offer.
Learning
Co.Starters Dunedin is an action-driven, collaborative programme in Dunedin that equips aspiring entrepreneurs with the insights, relationships, and tools needed to turn business ideas into action.
Startup Weekend events are 54-hour long events where developers, designers, marketers, product managers, startup enthusiasts come together to share ideas, build products and launch startups.
The Challenger Series is a collaboration between business, Government and Creative HQ to identify, nurture and propel Dunedin's most promising startups.
Shared Workspace
The Distiller gives new entrepreneurs and startup companies access to affordable office space to work out of in their first 6-18 months.
Events
Highlights
In June we announced the release of our Challenger Series – a collaboration between business, Government and Creative HQ to identify, nurture and propel Dunedin's most promising startups. With over $65k in support available, it's an exciting prospect for Dunedin based startups and those looking to relocate.
What excites your team about the work you do?
That it has never been more achievable to create a startup that can have a global impact from a little far away country like New Zealand.
What message would you like to share with the NZ entrepreneur community?
At Startup Dunedin we're passionate about New Zealand continuing to punch above our weight on the world stage. The narrative that all great founders and unicorns only come out of Silicon Valley is fading. We see a future where NZ is positioned as one of the most entrepreneurial countries in the world. The Startup NZ guide is an excellent initiative to map out the tremendous support which already exists in NZ.
---
Get in touch

Web: www.startupdunedin.nz
Email: hello@startupdunedin.nz
Phone: (027) 742 0165
Facebook: https://www.facebook.com/startupdunedin
Twitter: https://twitter.com/startupdunedin
Instagram: https://www.instagram.com/startupdunedin