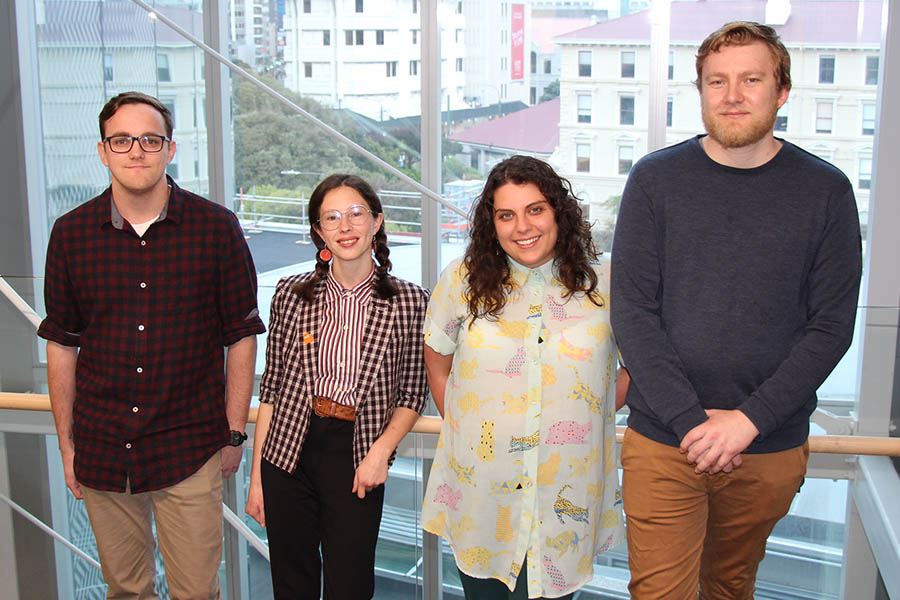 When COVID-19 hit and the future of in-person events for the next year or two was called into question, Fishhook, a startup focused on promoting science through in person events, had two options: ride it out and hope for the best, or focus all of their attention on another product they were developing—makeripples.
makeripples, as project lead Gaby Perez describes it, is a digital platform that connects organisations with their communities by helping them create, measure and share social impact.
"The whole idea is that we help create and measure social impact and empower organisations to deliver content and measure what the final outcome of that content is," says Gaby. "The whole ethos around social impact is that it should be deliberate—something you have in mind from the very beginning. Whenever you're generating content or taking someone through a learning journey you should have that impact in mind. So, with makeripples we generate that impact, equip people with actions or resources from their organisations, and give them the ability to share their stories."
makeripples was developed while Gaby and her team were working on Fishhook. It started out as a simple tool and over time became its own product.
"Using makeripples to follow up after the events we were doing with Fishhook was very useful, but the bigger picture of making a product that also benefited other organisations that had different priorities than Fishhook became larger. It very quickly evolved into its own thing," says Gaby. "Then with everything that was happening with COVID-19 we decided to no longer continue with Fishhook."
While moving on from Fishhook was difficult for Gaby and her team, she says it made sense.
"It was such a natural evolution moving from Fishhook to makeripples, I found the process kind of cathartic," says Gaby. "It didn't feel like I was letting anything go, it just felt like I was moving on to the next step of understanding the space we work in."
Winding down Fishhook to focus on makeripples during the nationwide lockdown wasn't easy but the response from clients has been exceedingly positive.
"The lockdown period was pretty difficult," says Gaby. "It made us realise our value in terms of being an online resource people can use, and we found a lot of our clients relied on us quite heavily during the lockdown period to connect with their communities. So that was quite validating."
Looking forward, Gaby and her team are focused on continuing to develop makeripples with the aim of making it more useful for their clients.
"Right now, we're really focusing on the 'action' management system capabilities and how we can best create 'ripples', which is our buzzword for an action taking place. We really want to understand more about how to get someone to act on something. It's one thing to show support through a like on Facebook or some other social media engagement but it's a completely different thing to follow that up with real world action," says Gaby.
"We're also interested in growing our impact measurement and the reporting we do through our partners in the community. I feel like there's so much room for growth for us right in the beginning of this phase."
Looking back at her experience with Fishhook, and now with makeripples, there are a couple of key takeaways that Gaby thinks are important for entrepreneurs to remember.
"Understanding the problem space and always talking with customers are so important. I think having that one-on-one relationship with your clients, listening to them, understanding what their issue is, and building around that is something that is quite hard, and probably harder than some people realise," says Gaby.
"Having a good team is also important. I'm really proud of the makreripples team, I think we work really well. It just makes such a difference when everyone has their own part to play, you really value the unique skills that everyone brings, and you don't expect people to stretch themselves thin doing things they're not necessarily comfortable with. You're only really as good as the people who are within your organisation."
---