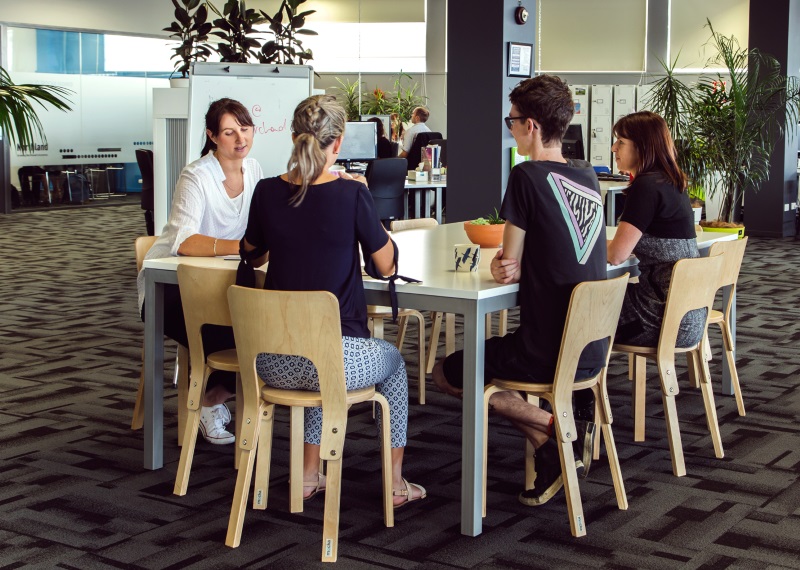 A new business ideas competition called The Pick: 2017 will give everyday Northlanders the chance to challenge their 'nine to five norm' and turn their business idea into a reality.
Launched today, The Pick: 2017 competition is hosted by The Orchard Business and Event Hub in Whangarei, and supported by Northland economic development agency Northland Inc. It aims to foster entrepreneurship and break down the barriers to starting a business in Northland.
"Northland is full of great ideas", says competition organiser Kayla Tattley. "We want to show people that Northland is a great place to be entrepreneurial, as well as a great place to live."
The competition is open to individuals or groups, and entering is as easy as coming up with an idea. Existing businesses who have a new idea can also enter.
"We wanted to make it as easy as possible to enter, so all people need to do is tell us their ideas. There's no fancy paperwork to fill in – all we need is an idea in snapshot form. We want everyone who's ever had an idea for a business to join in. We're not looking for the next Facebook or Xero – just simple ideas from everyday Northlanders who want to take up the challenge of starting their own business", Ms Tattley said.
Entrants have until 24 July 2017 to submit their ideas at www.thepick.co.nz. From the ideas submitted, 20 entrants will be picked to move forward to the next stage. Each will receive a support package worth up to $5,000 from The Orchard to help them develop a business plan.
In November 2017, the shortlisted entrants will showcase their business idea to a panel of judges, who will pick five winners – one from each of the five competition categories. The competition categories are Rural, Health & Wellbeing, Food & Beverage, Tourism and General.
The winners of The Pick: 2017 will each receive a prize package valued at up to $30,000, comprising business support, mentorship and professional services, to help grow their business idea into a reality. Winners will be announced on 1 December 2017.
Northlanders can enter The Pick: 2017 business ideas competition by visiting www.thepick.co.nz.
For more information please contact:
Kayla Tattley
The Orchard Business and Event Hub
09 438 5110 or 021 846 185
kayla@theorchard.co.nz