Interview: Susy Egneus, Bodyworkz
---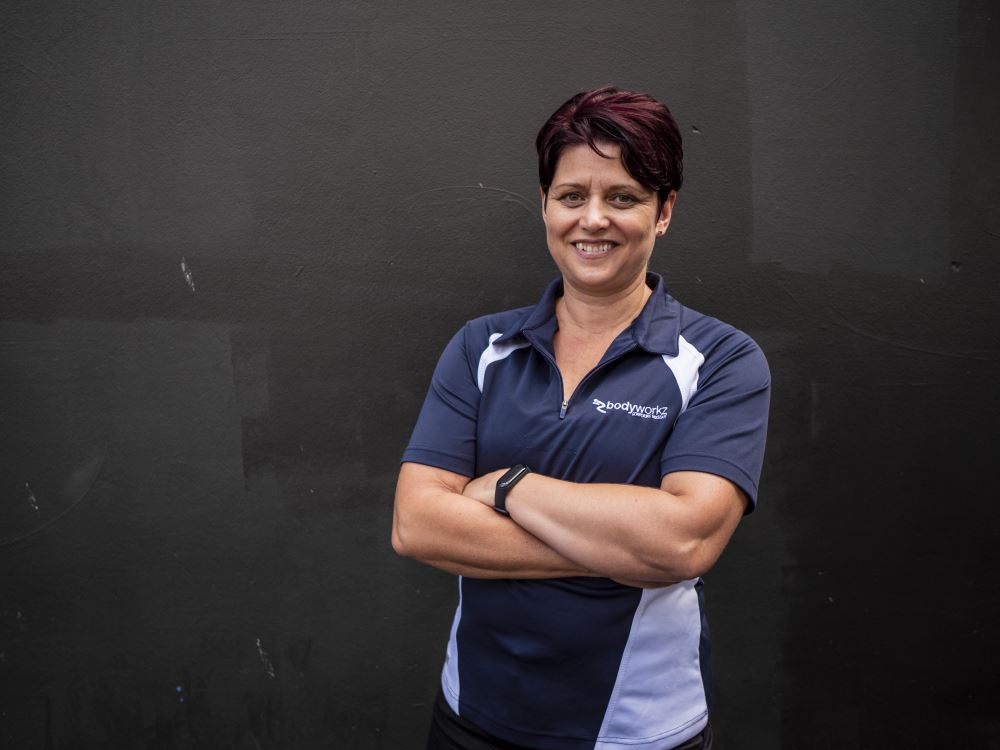 As workplace wellness becomes a key focus for many businesses, Swedish born massage therapist, Susy Egneus, is capitalising on this growing trend and helping create stress-free workplaces all around the country.
Qualifying as a massage therapist in 2002, Egneus started out in the industry working for herself in a small clinic. It was this same year that amendments to the Health and Safety in Employment Act were made, recognising that stress and fatigue had the potential to cause harm in the workplace. This opened doors to bring massage to the place where people spent most of their time – at work.
Driven by wanting to change people's perception of massage – from something associated only with sleepy relaxation, to something with the potential to add real value to a business (making staff more productive and healthier), her first mobile on-site chair business was born in 2004.
After a couple of years, Egneus decided to sell the business, to work for a busy North Shore clinic and concentrate on gaining more experience.
By 2010, however, still deeply invested in the idea of taking massage into the workplace, she decided to resurrect the concept and started Bodyworkz – this time, with learnings and business acumen from her first experience to guide her.
When talking of selling her first business, she says:
"I don't regret doing so as having the additional clinic experience helped me further develop my technique, which is actually the way in which I now train all my staff. It also reinforced that this was my passion and something I really wanted to do."
Furthermore, she says having the experience of starting her first business gave her the skills to manage her workload better. As many of us know, when you're running your own venture, there are so many additional elements – such as booking systems, finance, tax obligations and general admin – that require your attention.
"Managing my time was, and still is, the biggest hurdle. There never seems to be enough time to do everything. So you want to expand, outsource and take on people to build a team, but then there is cashflow to consider – it's a continuous dance."
In 2018, the Auckland-based business was gaining momentum. Through hard work and word of mouth referrals, Bodyworkz was attracting workplaces in need of a stress release from all around the country. It was also around this time, that Egneus enlisted the help of a coach to redefine the Bodyworkz proposition – which she believes contributed to the spike in interest.
The business was primed for growth. It was in need of more staff and contractors to service the increased demand, but Egneus struggled to secure cash flow finance from traditional lenders to grow her business.
"No one was particularly interested in giving us finance that wasn't for physical assets, until another lender actually suggested Prospa."
Prospa, the online small business lending specialist was only new to the New Zealand market at that stage, but Egneus tried her luck. The application process took less than 10 minutes and she was approved within hours, with the funds in her account the next day.
From there, Bodyworkz was able to take on more therapists and accept the work that was flooding in. Today, Bodyworkz has massage teams in Auckland, Hamilton, Tauranga, Wellington and Christchurch, with the ability to service other regions such as Dunedin, Timaru and Palmerston North via a vast network of contractors they bring on board.
Having spent over 15 years' as a therapist, Egneus has now folded up her chair to focus on the operational and growth side of the business.
"I'm working on expanding our teams and our operations around New Zealand and even into Australia. My goal remains the same – to expand the concept of wellness at work with chair massage, but I also want to introduce other services such as chair yoga and add more content that focuses on stress awareness."
When asked about advice to give to other small business owners looking to expand, she says:
"To persevere, to plan and to take chances. Think big, but ask for help. If you think you have to do it all yourself, you will stunt your growth and limit yourself. Step out of the comfort zone!"
---
Interview brought to you by the team at Prospa
Like this? Get entrepreneur articles by email.