Interview: Milot Zeqiri – ArchiPro
---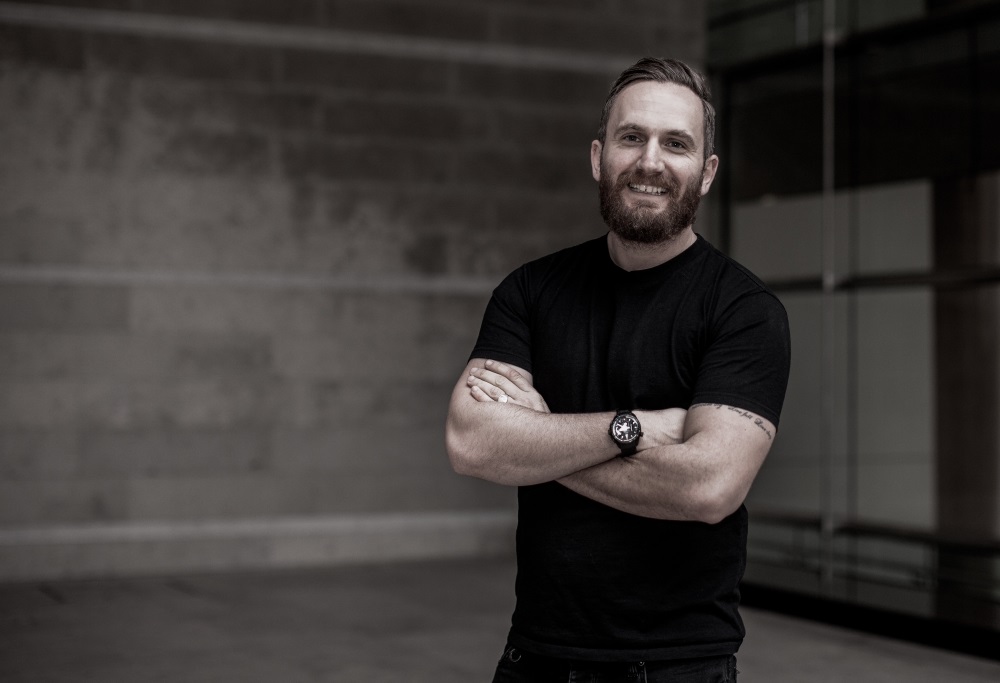 Milot Zeqiri is no stranger to adversity. Arriving in New Zealand in 1999 as a refugee from war-torn Kosovo, the entrepreneur in training realised that starting with nothing meant he had nothing to lose.
Milot Zeqiri's entrepreneurial journey has seen him go from doing up and trading cars, to renovating houses, to risking it all again with his latest online venture, ArchiPro. Based in Parnell, Auckland, ArchiPro is an online market place for home owners and renovators, and recently closed a $2M funding round with crowd equity platform Snowball Effect.
NZ Entrepreneur editor, Richard Liew talked to Milot to find out what goes into a $2M equity raise.
---
Richard Liew: Milot can you please describe for us what ArchiPro is, who it serves and how many users you have?
Milot Zeqiri: ArchiPro is an online platform for the architecture and building industry. Basically, we connect homeowners that are planning to build, renovate or redecorate with product suppliers and service providers.
We launched the company in 2014 hoping at that point in time to get about 3500 monthly website visitors. Fast forward to 2018 and we are now getting between ninety to one hundred thousand visitors coming to Archipro each month and about 92% of the of the traffic is from New Zealand.
RL: Did you have any previous entrepreneurial experience before you started ArchiPro? If so, what lessons do you think helped you on this venture?
MZ: Coming to New Zealand, I saw a huge opportunity for me to do my own thing. I realised that all you've got to do is work hard, be better than the person next to you and save money.
I've always had this passion to take something, improve it, and onsell it for a profit. To start off I borrowed some money to buy a car, put some new wheels on it, drove it for six months, sold it and made a profit. I thought, "That's pretty good, I could do that again" and so I just kept going.
As a result my friends' parents told them not to hang out with me because I was a bad influence, and buying and selling cars was bad news.
From the money I made with cars I had enough for a deposit on a house and at the age of 20 I bought my first house in St Heliers Bay, Auckland. By the time I was 30 I'd bought, owned and renovated five properties in the area.
I'd also had some online experience, founding another company with my brother – a platform called Modern Design also for the architecture and design industry.
We had a lot of content on the website and a lot of traffic. It was an international platform and anyone around the world could submit their cool homes or design tech stories. The issue was that while we were getting the traffic and the content, it was pretty hard to monetize because we didn't have a clear vision or clear business idea.
Looking back, half the reason why that business wasn't successful was because I was too busy with a full time job and didn't have enough time to dedicate to that business. So one piece of advice I can give to anyone considering a startup is that you've got to quit whatever else you're doing because you can't be successful at doing two things.
And that's exactly what my wife (co-founder, Brittany Gribben) and I did. Prior to 2014 we sold all of our properties to make sure that we had enough money in our bank account to fund ourselves. We quit our jobs, moved from a huge house with lots of land into a two bedroom unit and set ourselves a goal to create ArchiPro.
We believed in the idea but people were calling us crazy because we sold all of our houses. People would say, "Just sell one house and if it doesn't go well you can sell another house."
To me, that was a half-arsed approach towards an idea that I really believed in, so I say if you're going to do something, you've got to be fully committed to doing it.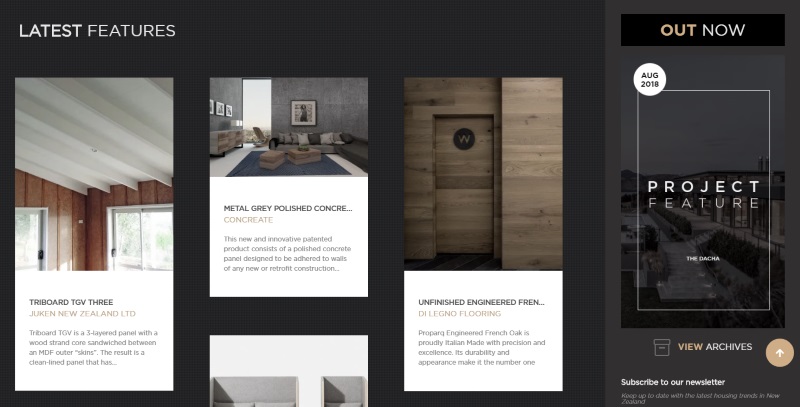 RL: The internet has brought significant disruption to media and many traditional newspaper and magazine publishers have struggled to monetise their online assets – what has been the secret for success for ArchiPro?
MZ: I agree. A lot of magazines and newspapers have tried to transition to and monetise online assets, and almost all of them have failed to monetise in any meaningful way. I believe the reason for that, is these companies have gone into the online business to make money.
Our secret is that we have never focused on making money. We focused on creating a product that is loved by homeowners, and I knew that if we could create a sexy product, a product that is sticky and whose users love to use it, and it's actually solving the problem for someone… the money would eventually come.
That's the biggest mistake that I see entrepreneurs and even corporates make when it comes to getting into new ventures – they focus too much on the revenue. We've never focused on the revenue – we made sure that we had enough money in the bank to fund ourselves for three years to allow us to focus on building an outstanding product.
RL: Are you saying that your advice to other entrepreneurs wanting funding, is to tell investors, "We're not really focused on the money?" You had a pre-money valuation of $8M on revenues around $2M – surely you wouldn't have been funded if that was the case?
MZ: I think it depends on what investors you get on board. There are investors who are only concerned about the dollar and what is happening right now. You can also get investors who truly believe in the idea and the product you're creating, and that are willing to back you knowing that there will be a way to monetise it later.
ArchiPro is also a bit unique because even though I say we focused on the product from day one, we actually also started making money from day one.
Advertisers pay to list their products and services on ArchiPro on an annual basis and that allowed these companies to see results over a whole year rather than the traditional model, which is you pay say, $5000 to be in a magazine and you're in there for one month.
I think a lot of entrepreneurs today come up with an idea and just want other people to fund their ideas. Having a good idea is one thing but I feel you need to show your own commitment to getting things done – what have you invested and what risks have you taken? It's a big part of being an entrepreneur.
RL: Let's talk about that $2M funding round. How long did the funding process take from beginning to end and what advice would you have for others looking to raise money?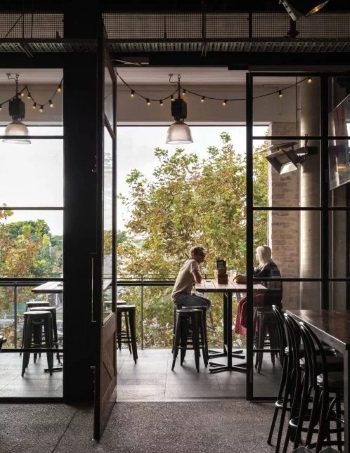 MZ: It took us exactly one year – and it wasn't because we couldn't find investors. It was because it took us one year to get the paperwork ready. Snowball Effect made a comment that they've never had to deal with someone as pedantic as I am!
I have always been a bit of a perfectionist and when it came down to raising capital to help us accelerate growth I wanted to get it right. We weren't out to just find any investors – we were trying to find the right investors.
So getting the IM (Information Memorandum) for the offer ready took us from June 2017 to February 2018. And then from February to June 2018 was when we started introducing ArchiPro to some investors and started conducting interviews.
My advice to other entrepreneurs is to not rush the documentation. It's very important what goes into your offer documentation because it's literally a matter of getting a yes or a no. Getting the pitch right, getting the design right, is key.
We actually did try a fundraising round with one other company prior to Snowball Effect but that was a bit of a disastrous experience and we didn't go ahead with the raise.
The reason why is that I feel like we were thrown into the deep end, with no information about strategies or anything else, and we simply started pitching to investors. And whilst we had some investors that were interested, they started asking a lot of questions about the future, our planning, our financial models and so forth. And we had none of it. I very quickly realised that investors do have a lot of questions and that you've got to be prepared to answer them so we pulled out of it immediately.
What I liked most about working with the team at Snowball Effect is the time they had taken to help us put the document together – which is about 45 to 50 pages long – and for anyone thinking of raising I would highly recommend them. They have a great system and a great network of investors.
RL: What's the main use of your funding and what's your vision for ArchiPro over the next few years?
MZ: We've got a great product but we've got a long way to go before it's perfect so a lot of the money will be funding product and feature development, and also sales and marketing.
RL: What would you say has been the biggest challenge you've faced in getting ArchiPro to where it is now?
MZ: The biggest challenge has actually been managing growth and putting systems in place to allow us to scale.
We've grown from a garage operation of three people to twenty staff in under a year and the process of building systems, setting expectations and building a culture that's hard working but also fun, has been the biggest challenge.
The longer I am in business the more I realise that it's all about having the right people that support your vision because at the end of the day it's your people who are going to be responsible for getting your product out there.
For Brittany and I it's been a challenge to separate ourselves from the business and having to let go because basically we did everything from sales to accounting to operations. Now we're having to pass on this knowledge to others and make sure the knowledge is passed on correctly. Letting go of something you've put four years of hard work into is a big challenge but I'm learning, I'm reading a lot of books, and I understand getting the right team is key to the success of ArchiPro going forward.
RL: What final advice do you have for other entrepreneurs reading this?
MZ: When it comes to getting feedback from others, there is a lot of noise out there that says if you've got an idea you need to run it past as many people as you can. But I would say, don't listen to too many ideas from people who haven't done what you're trying to do themselves.
Take onboard what you need to but follow your gut and go get it. A lot of people called me crazy prior to launching ArchiPro and I received a lot of negative feedback. People saying that we'd be up against big media companies like Bauer Media, Fairfax, NZME and that they would absolutely crush us. But I looked at these companies and thought, these companies are worth millions – if we can create a better product than what they have then we will be OK.
You don't have to be doing something that's completely new. If you are passionate about what someone else is doing but you believe you can improve it, don't be afraid to go for it.