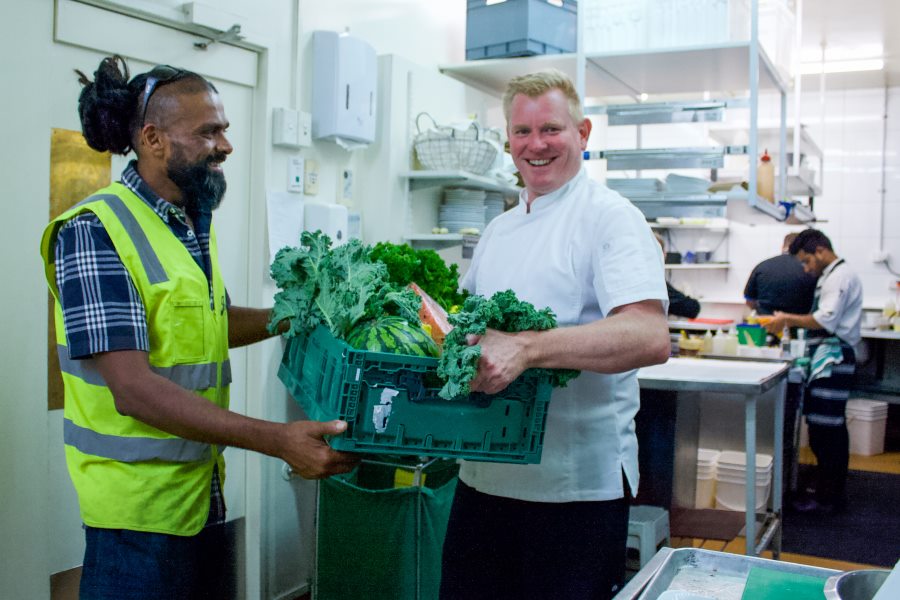 When dining at a restaurant, often we don't give a second thought to how those delectable morsels of fresh produce arrived on our plate. However, navigating the produce ordering process for restaurants and cafes can be fraught with challenges.
Chefs text, call or fax their orders through to a range of suppliers and issues arise when deliveries contain the wrong products or quantities because voicemails are hard to understand or handwritten quantities are misread.
Ramesh Naran, CEO & co-founder of HospoConnect says, "Chefs can't afford delays or mistakes with deliveries, and don't have time or the desire to sit in the office when they want to be in the kitchen or heading home after a long day.
Time spent in the field revealed the problem wasn't just limited to the chefs either.
"Watching suppliers trying to decipher voicemail orders from chefs was an eye-opening experience, especially when there's 100+ orders every day, seven days a week, starting at 4am."
While enjoying a beer at a local pub in Wellington, Ramesh and friend and cofounder Sanjay Dayal came up with an idea about how to simplify doing business with chefs. Both Ramesh and Sanjay's families have three generations of experience selling fresh fruit and veggies in Wellington. Their grandfathers immigrated to NZ 102 years ago from the same rural village in India.
"I've always had a dream of founding a company that makes a positive difference to people," explains Ramesh. With the help of digital designer Mike Higham, Hospoconnect was launched four years ago.
"Sanjay's challenges were the perfect match with my previous experience, so it was a no-brainer to dive in and try and help him. Originally the app was just intended for his business, but word spread quickly so we brought on other suppliers."
Ramesh met with many chefs and suppliers to determine their pain points in how they work together. This research, and a focus on developing genuine relationships, is key to ensuring HospoConnect continues to meet the unique needs of the industry.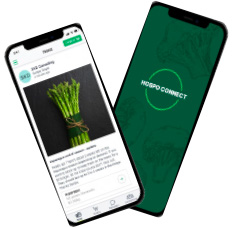 The app allows Chefs to easily order directly from all their suppliers in one place from their mobile phone and is now integrated with cloud accounting systems. All orders are saved in the app which reduces mistakes and saves time, while suppliers can promote their products and have real-time, live updates on what is currently available via the HospoConnect Newsfeed.
Global ambition is a goal for the nimble team. Ramesh has a purpose driven focus that helps create change. The long-term vision is to reduce delivery runs, eliminate paper that leads to less food waste, positive environmental impacts, and less stress.
"I knew there was a huge opportunity to bring both sides of the market together to reduce errors, give them more time back so they can spend it creating great dishes that showcase the fantastic local ingredients New Zealand has."
Growers, farmers, artisan producers, and wholesalers of all sizes have joined HospoConnect, giving chefs access to a wide range of products and local suppliers.
HospoConnect is seeking investment to accelerate sales growth, product development, and to expand into their first overseas market.
The company is participating in The Factory's Investment Ready Programme after an introduction by the Ministry for Primary Industries (MPI). The Investment Ready programme is a partnership between The Factory and MPI for primary sector businesses wanting to accelerate growth.
Ramesh is effusive about the help received so far. "The team at The Factory have provided amazing guidance on the documentation we needed to produce, the financial model and pitch preparedness for getting in shape to raise capital.
"The thing that I really liked was that they tailored the advice specifically based on our experience and our company stage. They showed genuine care and passion in helping us. We were able to fast track our investment readiness and have a set of documents and level of preparedness we wouldn't have had if we hadn't been part of the programme."
Following their current funding round, HospoConnect intend to employ more people to hit growth targets and continue building their software platform. This will be in the lead up to another raise in 12-18 months.
Ramesh has some advice for other primary industry businesses looking to raise capital:
"Look really deeply into what makes you unique. It could be your product, your founding story or something else. Standing out from the pack will make a real difference when raising. If there was one other thing – know your numbers inside out."