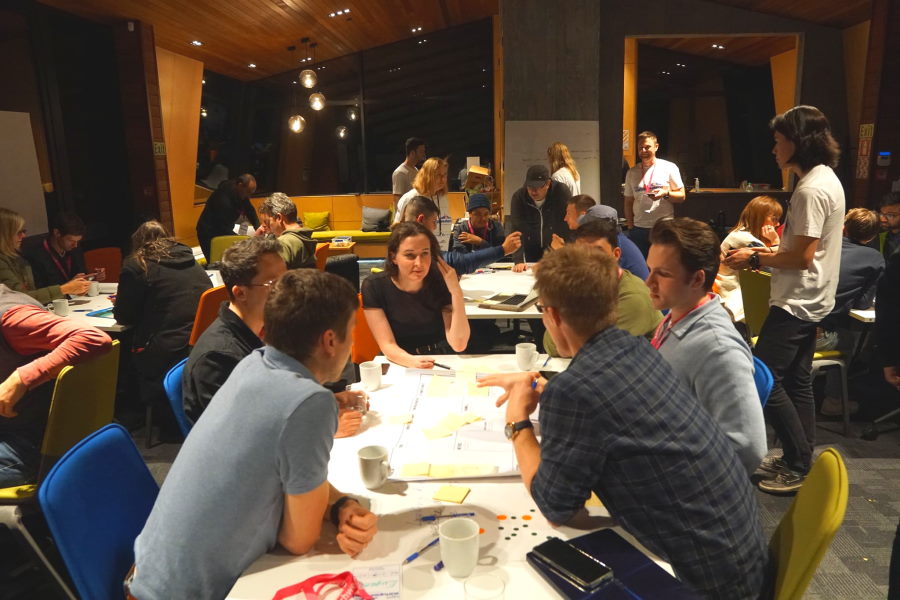 Since arriving on our shores nearly a decade ago, the global phenomenon known as Startup Weekend's have become an important part of the New Zealand startup and entrepreneurial ecosystem. But organising them is no mean feat as Wellington-based organisers Ryan Walker and Travis Cornwall explained to Dan Moskovitz.
Techstars Startup Weekend's are weekend-long experiential learning events in which attendees learn about the principles of lean startup methodology and how to launch a business in just over two days.
Thousands of New Zealanders have attended with many attributing the experience to providing the inspiration and confidence for their consequent entrepreneurial endeavours.
But if organising an event like Startup Weekend was already challenging, a global pandemic combined with a touch of recession has only compounded the list of headaches for Wellington Startup Weekend organisers, Ryan Walker and Travis Cornwall.
The recent Startup Weekend Kāpiti offered a foreboding sign; they struggled to fill the event. They managed it in the end thanks to a $1500 advertising campaign, but it's a sign of today's uncertainty surrounding big events. Sponsors, strapped for cash in the new economy, haven't been as forthcoming as the organisers would have liked.
Startup Weekend Wellington will cost eight thousand dollars to run, with most of that going towards feeding participants as well as other miscellaneous items such as stationery. Participant ticket sales don't make money – in a best case scenario they may cover costs with a little left over to be reinvested into the next Startup Weekend.  This makes sponsorship critical.
"When we seek sponsorship we first ask, 'Who do we already have existing relationships with? Who has been a past sponsor? Who has shown prior commitment to us?' explains Walker.
"You have to make a lot of phone calls where you are pretty much begging for money by trying to show value which is really hard to do.
"It's all about finding organisations which align with what we are trying to achieve and then being able to show benefit for them. Some organisations sponsor weekends because they are trying to be associated with startups or hiring in the startup space. Or maybe it's purely about getting their brand out," adds Cornwall.
Yet the current economic reality means there's been an uphill battle to garner the funding required. The team was recently finally able to put the first pen on paper; a massive win thanks to Amazon Web Services, the event's first sponsor. Still progress is slow.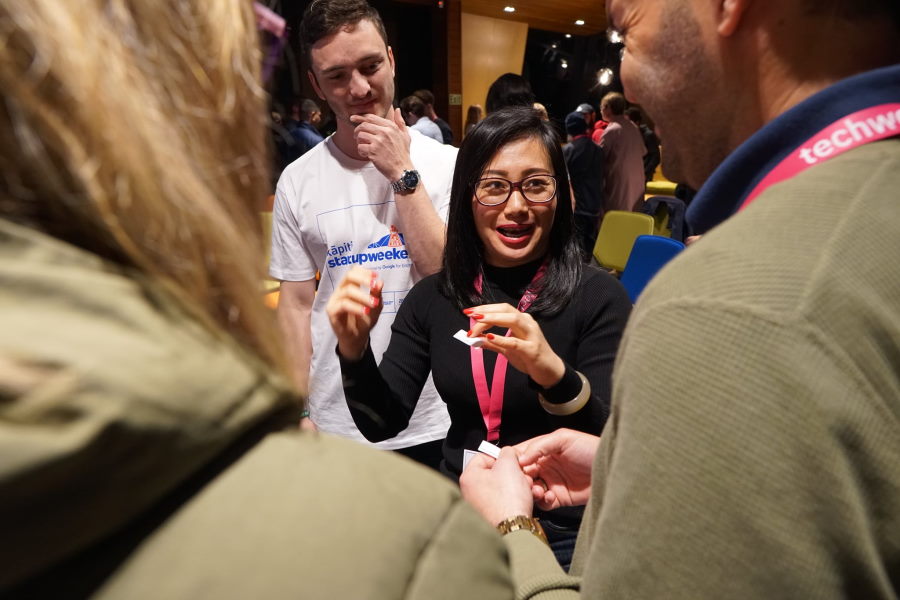 As pandemics tend to do, the recession and sponsorship aren't the only headaches the team has to contend with. An outbreak of coronavirus could happen at any time, with alert levels primed to change at any moment. The team's current venue will only run the event if Wellington remains in COVID-19 Alert Level One. So how does one plan for such wildly potentially different scenarios?
"In every team meeting we've had there's been discussion around what we will do given different circumstances. This year makes it really hard to plan anything," says Cornwall.
"There's a number of Startup Weekends around the country which will be happening soon so we're really following what occurs elsewhere and following their lead.
"It's classic risk management. If we go into Level Three or Four we would have to postpone the physical event. Could we do an online event? Possibly. That's something we are still looking at. Would it be something the community necessarily wants? Because ultimately we want our event to be helpful."
Startup Weekend broke new ground with the holding of New Zealand's first fully online Startup Weekend Aotearoa in the midst of Level 4 lockdown in May this year.
Despite the challenges, Walker and Cornwall say progress on the weekend is "chugging along nicely". With plenty of prior experience in Startup Weekend, the pair understand what makes a brilliant weekend, and how to make that dream a reality.
"As a participant, a great Startup Weekend is one where you feel like you can go outside your comfort zone and aren't going to be judged or discriminated against," says Ryan.
"You have fun and learn a whole lot and by the end of the weekend you'll be so damn tired but will look back upon Startup Weekend as a very fond memory."
So why should you go to Startup Weekend Wellington?
"In fifty four hours, you will change your life, your career, your aspirations forever, and it will be the hardest weekend of your life – until the next one."
---
What: Startup Weekend Wellington
When: Friday 20 November – Sunday 22 November 2020
Where: Victoria Univesrity of Wellington, Pipitea Campus, 33 Bunny Street, Pipitea, Wellington
Tickets: $49-$69 from Humanitix