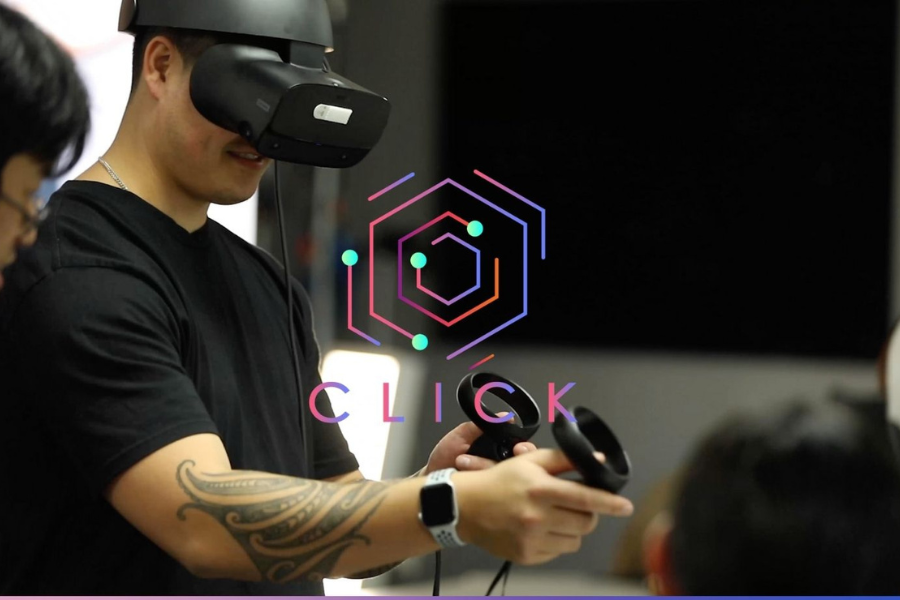 WHO: Click Studios
WHAT: Events; Workshops; Coworking; Connections to investment groups
HQ: Auckland
ESTABLISHED: 2020
---
INTRODUCTION
Click Creative Tech Studios are a social enterprise coworking space set up to enable New Zealand's creative tech companies and individuals to rapidly up skill and become internationally focused while providing a local location to connect and learn from each other.
The studio has facilities for content creation such as photography, audio, AR/VR and emerging tech equipment. We also offer virtual offices, mail collection, meet up spaces, offices, meeting rooms, event spaces and desks.
Click Studios is designed by the industry for the industry. Located 10mins from Auckland city center just off the western motorway.
WHO DO YOU WORK WITH AND WHAT KEY CHALLENGES DO YOU HELP THEM SOLVE?
We work with the Creatives and Creative Tech industries to amplify and grow their businesses at the lowest cost possible. Our spaces are designed by the industry for the industry. We offer a collaborative space, with access to the latest creative tech allowing low-overhead costs for startups and developers.
Click StudioS' SERVICES
Overview:
Startup or entrepreneur related events eg speaker nights, networking
Connection to investment groups
Coworking/shared work space
Description:
Click Studios is a creative technology coworking community based in Auckland, New Zealand. You will enjoy the buzz that comes with working in the same space as New Zealand's leading experts in game design, AR, VR and emerging technologies as well as film collectives and all creatives that require tech to run their business. Gain access to insights, equipment and facilities to rapidly grow your idea or business.
Click has a full calendar of business events, speakers, networking and get-togethers. Join us to gain access to the exciting calendar of events as well as opportunities to network with creatives from all industries.
Our memberships work much like a gym membership where you pay a monthly, low fee.
As a member you will have access to:
Green Screen / Photography Studio
Regular Calendar Events & Workshops
Click Social Club
The Click Community
Audio Booth
Editing Suite
Dedicated Desks or Lockable Offices
24/hour Access
Mail Handling
Tea / Coffee / Kitchen and Shared Spaces
Fast Wifi Internet Access
Meeting Rooms
If you are looking for a meet up space, dedicated desk, studio space or self-contained office, Click is the perfect place for your creative works, projects or startups company to be developed from.
Across our locations, Click has options to fit companies and creatives from 1 person up to 100 people.
Meet other members of Creative industries, form partnerships and join collaborative projects without leaving your office.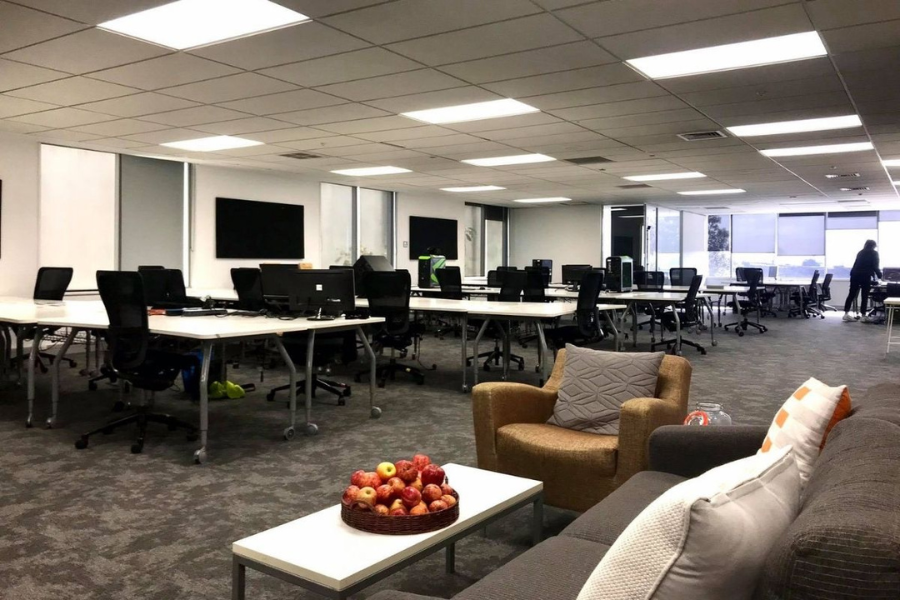 HIGHLIGHTS
This year Click Studios partnered with Media Design School to offer fees free study of the Digital Creative Foundations program. This is a 1 year course that offers learners a chance to investigate different aspects of Creative tech such as 3D animation, web design, film and more.
Click Studios offers itself as a remote hub for learners to receive mentorship and pastoral care during their time studying with MDS from Click Studios.
More Click highlights can be found here: https://clickstudios.co.nz/media/
RESOURCES
Our members have access to a huge range of AR/VR tech equipment to test and trial while residing in our offices. As well as a huge range of tech we also have access to an editing suite, audio booth and photo studio available at no additional cost.
EVENTS
Our members are free to book our event spaces and hold workshops, seminars, etc at any date or time. This means there is something always going on each week at Click Studios. We have workshops such as the Emerging Producers intensive hosted by WIFTNZ (Women in Film & Television), Pacific Island Screen Association monthly writers' rooms, the monthly
AR/VR Industry Meetup and much more.
We offer a monthly networking morning tea for members to meet and hear what it is that all of us do here at Click as well as our Click social club where we do a different activity each month (think bowling, axe throwing and other team building activities).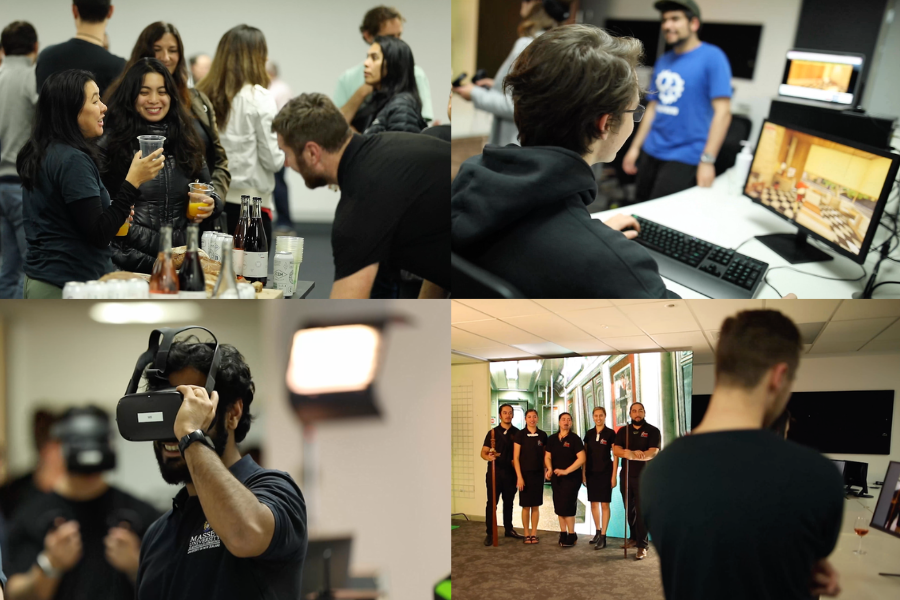 WHAT EXCITES YOUR TEAM ABOUT THE WORK YOU DO?
By being a Click Studios member, you are directly supporting our vision to make Creative Tech an accessible career option for our West Auckland youth. As well as a coworking space we strive to create accessibility to this career option as we know that Creative tech is the future of New Zealand.
---
GET IN TOUCH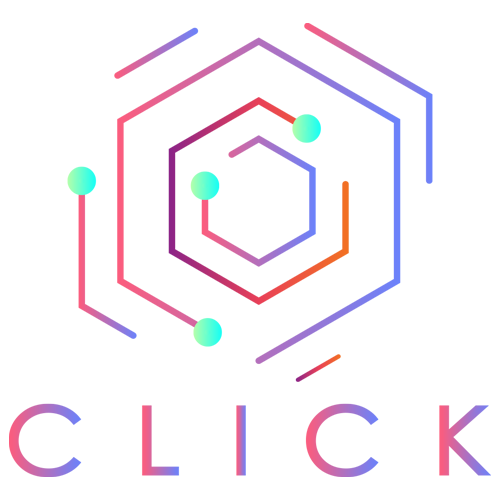 Web: http://www.clickstudios.co.nz
Facebook: https://www.facebook.com/clickstudiosnz
Twitter: www.twitter.com/clickstudiosnz
LinkedIn: https://www.linkedin.com/company/click-creative-studios/
Instagram: https://instagram.com/clickstudiosnz