The Anatomy Of A Great Ecommerce Startup
---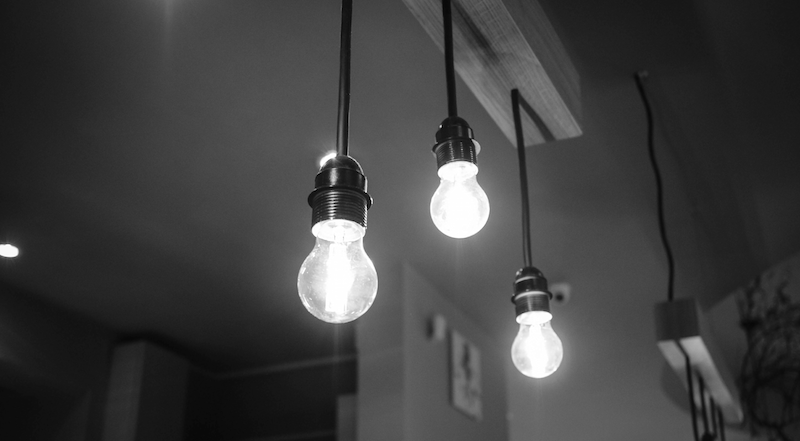 Despite what you might be hearing, the most important thing about starting a digital business is not a creating the perfect space with bare lightbulbs, exposed copper wiring, and the latest Macbook Pro.
What you need to start is an idea, a passion and a great eCommerce store that communicates your brand to an audience intent on becoming your first customers. There are some important strategies to map out before you sell a single thing, so let's start with the features of eCommerce anatomy that you can't function without. 
Branding – who are you anyway?
The best way to show the importance of branding and communication is to do exactly that – show you. Here are a few examples of eCommerce businesses getting their branding right. Using video, images and purposeful language aimed at your niche builds your image, and often, that's what your customers are buying anyway.
Frends' great idea was that no one was making headphones for women. Simple, but true. They believe in the the near future, people will be laughing at the fact that women used to wear headphones designed for men.
Australian beauty brand Frank Body market themselves as the original coffee scrub. But, they also write from a persona called Frank. Frank talks to ladies about skincare and taboo topics with a very laid back tone of voice. Frank Body branding is a massive contributor to their success and the company is now trading globally, so they must be doing something right. The use of imagery, user generated content and the 'Frankfurt' club is something for eCommerce brands to aspire to.

Site build and marketing strategy
Your website is your shop front and your one chance to make an impression. Make it count.
Whether you're designing and developing the site yourself, using an agency or freelance graphic designer, or using a cheaper setup option like a Shopify or WordPress site, you need to have a clear brand in mind.  
Make sure you choose an option that offers the greatest security, gives you the option to include add-ons and plug-ins when necessary, and that supports mobile shopping.
You know your idea is amazing and you have big plans for the future. But have you mapped out how you're going to communicate this with your intended audience? Your marketing strategy plays a massive role in your success and it's the element of your business that invites people through the digital doors. Ask yourself:
Will you have a blog?

What will your site look like – how will customers find it?

Which social media channels will you be connecting to?

Will you have a newsletter?

What emails will you send and when?

Will you have an opening sale?

How will you consistently manage all of these touch points?
All these elements need to be mapped out in your marketing strategy and they all depend on who your customers are. If you don't already know the answer to that, start there and don't do another thing until you know everything about them.
Do your keyword research and SEO groundwork
Online selling is keyword and search-engine led.
Not researching your niche and landing page keywords is definitely dangerous. It can have big knock-on effects when you start mapping out your eCommerce sitemap and product categories; it can even impact forecasting.
Use keyword tools like Google's Keyword Planner and Google Trends to drill down and identify the most important keywords you want to rank for. Once you have a definitive list of the words you need to target to get your audience to your site, start creating your sitemap and content that supports your strategy. Try and target one or two specific keywords per page and create a clear path for your audience to follow.
A shop that provides value and a great customer experience
eCommerce businesses are obviously different to brick and mortar stores but some things never change. Customer service is still the make or break of any business, and in eCommerce you need to identify the points in the buyer journey where customer service strategies should be implemented.
Shipping and delivery – flesh out your policy and offer a variety of appropriate options

Communicate clearly and get back to customer enquiries straight away

Inventory supply – if you're low in stock, make it clear and let customers know how they can leave a request or pre-order for new stock

Send emails to customers and ask for feedback and testimonials

Ask questions and talk to your audience, find out how you can do better

Make contacting you easy – include an email and phone number as minimum and ensure it's somewhere easy to find
Protect yo-self
I've briefly mentioned how important it is to ensure your website protects customer data, but protecting your business from intellectual property thieves is also important.
Make sure when you're starting out that you check the name of your business is not already being used by someone else, at least someone in the same or similar industry. Make sure the domain name you want to use is also available and that it's not too closely related to a company with a bad reputation. Audiences could confuse the name of your company with someone else and your image is tarnished before you even begin.
For more tips on protecting your business, read 6 Tips to Protect Your Intellectual Property.  
---
Patrick Foster is an eCommerce entrepreneur, coach and writer at ecommercetips.org