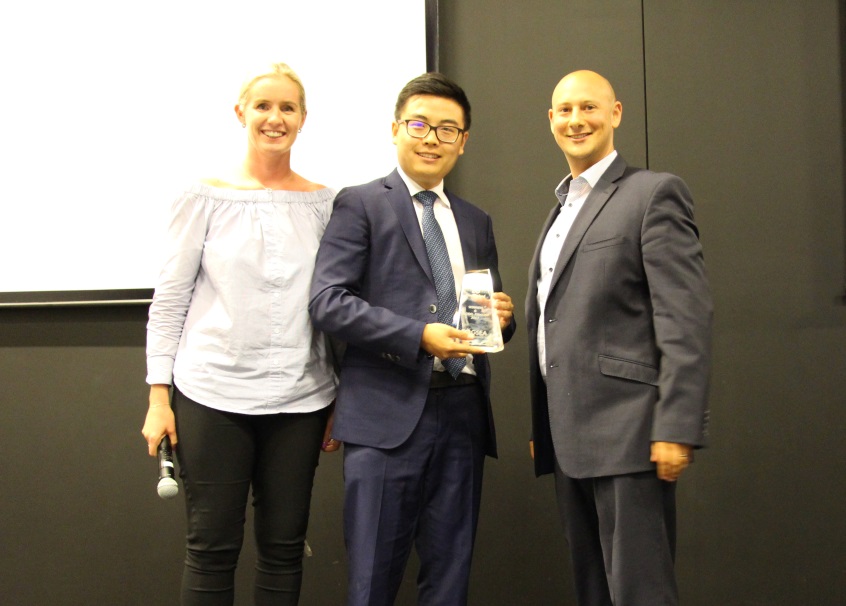 On Friday 10th March, seven student entrepreneurs travelled from all corners of the country through the storm to compete at the Global Student Entrepreneur's Awards (GSEA).
The Entrepreneurs' Organization (EO)'s GSEA event gave these up and coming entrepreneurs, who are also university students, the opportunity to win awesome prizes that would help their businesses excel, and to receive feedback from some of New Zealand's top business leaders, enabling them to ultimately take their businesses to the next level.
This year's competition featured businesses across a range of industries, from technology and education to sports and hospitality. The ambitious entrants, who represent the new wave of employers and business leaders, travelled from all over the country – including Christchurch, Wellington, Hamilton and Auckland – to the ASB Cube on Auckland's viaduct, despite severe weather lashing the country.
Richard Conway, EO's Chairperson is a firm believer that, "with the right mentorship, recognition, and connections these bright businesspeople will continue to develop businesses that are bigger and better than we can imagine. They will be the ones to change business as we know it." Research shows that jobs will continue to transform into the future and it is expected that 65% of today's school children will be employed in jobs that have not yet been created.
The New Zealand Winner and Global Finalist was, Fanghzou Jiang, for his role in establishing Crimson Consulting. Crimson Consulting is a research and development student educational service provider that helps students to unlock their potential and to study at some of the world's leading universities. Fangzhou next travels to Frankfurt, Germany to compete at the EO GSEA Global Finals on 27 April.
The competition was judged by Peter Lamberton from ASB, Carol Comer from High Impact, Sam Gadd from Humankind, Chris Chandler from KPMG and Sudesh Jhunjhnuwala from Sudima Hotel. Judge Samantha Gadd said, "Fanghzou was selected as the winner because of the level of dedication, commitment and tenacity he has demonstrated throughout his studies, the development of his business and within his own personal life. But also Crimson Consulting is a business that has had proven success and is already earning significant revenue that was just at another level to the other entrants."
For more information about EO or the GSEAs, visit www.eoauckland.org or www.GSEA.org.
New Zealand Winner & Global Finalist
Fangzhou Jiang, Crimson Education
Runners Up
Tony An, Layout
Jack Niven, UCiPhone Repairs
Stephanie Benseman, Filtr
Francis Michael Talbette Polglase, CityGardens Hamilton Ltd
Min-Kyu Jung, Tutor House
Omer Hazer, InfluencerHQ
---
For more information/interviews please contact:
Emma Hilton
Intelligent Ink
emma@intelligentink.co.nz
09 629 4213