Transport innovation fund presents opportunity for entrepreneurs and innovators
---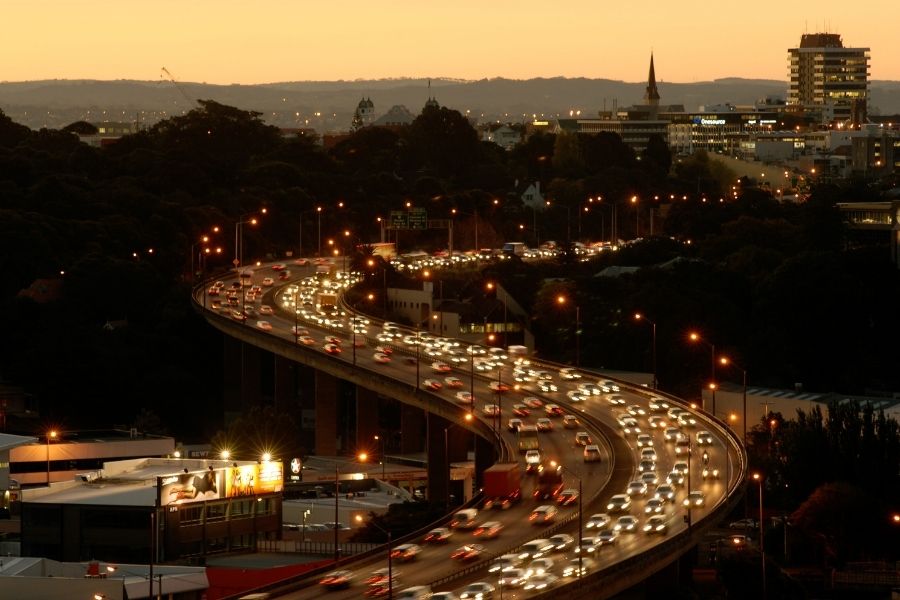 An innovation fund launched by Waka Kotahi NZ Transport Agency this month is designed to accelerate innovative solutions in the transport sector and presents significant opportunities for entrepreneurs, and the wider private sector, to further their work in this space.
Transport and the movement of people and products is one of the most dynamic areas of industry at present thanks to a variety of factors including on-demand mindsets, the rise of online shopping, awareness of the link between congestion and productivity and importantly, increasing urgency around climate change. The road freight industry alone has a gross annual turnover of $6 billion. Overall transport contributes 5% of our GDP. It is not, however, without significant challenges. Transport, for example, is our largest source of greenhouse gas emissions at nearly 20% of overall emissions. Inefficient transport systems greatly impact productivity and accessibility.
Given the challenges faced – there is a real need for innovative thinking to create new ways of doing things. What got us here, will not get us there. Many within the private sector, be it within entrepreneurial ecosystems, research and academia or beyond, are looking at ways to solve some of the problems faced. The $15 million fund, Hoe ki angitū, can help accelerate efforts. It is open to innovators to progress solutions with the potential to deliver real impact. It marks a shift in the way private and public sectors might collaborate in this space.
Lee McKenzie, Manager Future Transport says the focus of the fund is on encouraging collaboration and removing unnecessary barriers, to accelerate solutions.
"We want to engage actively with the private sector and encourage contributions from a broad range of people – community-based organisations, iwi, rural communities, domestic and international companies, start ups and innovators from all sectors.
"We know there is some great work and thinking going on to address some of the major transport challenges we face – such as reducing emissions, encouraging mode shift, improving accessible and equitable transport options, decarbonising freight, and improving road safety outcomes.
"These challenges need to be urgently addressed to deliver a better-connected, cleaner, and safer transport system that keeps New Zealand moving. Working together we have an opportunity to amplify efforts and really achieve meaningful outcomes. Hoe ki angitū will enable us to support those passionate about solving these problems.
For successful applicants, support might be financial – or it might be in other ways including support to navigate the transportation regulatory system, access to data or capabilities, or the creation of strategic partnerships. Each project will have a unique set of needs to help it advance."
Challenge based, the fund has launched with three key challenges for applicants. This includes one focused specifically on construction, asking how we might reduce the environmental impacts of transport infrastructure construction, operation, and maintenance activities through accelerating the use of recycled materials and sustainable practices? An example of this – Usedfully, a textile reuse programme demonstrates innovative thinking in this space. Usedfully are on a mission to transition industry to a low carbon, circular economy by implementing new technologies and cutting edge research. The programme is a low carbon clothing system where textiles are utilised to their full potential through technology and cutting edge research. Amongst their successes are recycling unwanted polyester fabric uniforms into recycled PET and unwanted cotton fabrics into roading cellulose.
Another challenge looks at how we provide under-served communities, including rural communities and those traveling outside normal commuting times, with greater access to transport options. And how do we ensure that these transport options are safe, low emission options and include reliable modes of transport other than the private motor vehicle?
A third challenge addresses the uptake of public transport, asking how might we integrate low emission first-and last-mile travel solutions into the transport system to reduce climate impacts, congestion, and vehicle dependency? Amongst the barriers, both perceived and real, to the uptake of public transport in our cities is that people must get to a bus stop, railway station, or ferry terminal to take a service and then at the other end, they must travel to their destination. This is known as the first-mile last-mile gap.
As the way we move around our communities and cities change, so too does the movement and expectation of our goods and services and opportunity is created for entrepreneurial organisations.
There has been no greater accelerant and disrupter to the way we move than COVID. The global pandemic disrupted transport patterns in an unprecedented manner, forcing reset, reconsideration and presenting both new challenges and opportunity. Transport is key to New Zealand's economic growth – we are so dependent on the effective delivery of goods and services as well as the movement of people through the country.
The pandemic demonstrated what can happen when our transport system is disrupted. This includes the increased use of delivery services, a rise of flexible working policies, a surge in walking and biking, alongside a reconsideration of international travel needs by many businesses and changes in communication throughout the workplace. Consumer behaviour in retail has been significantly impacted – with increased uptake of delivery services, increased online shopping and an increase in 'on-demand' mindset. Elsewhere, pressure on our supply chain has forced other options to be considered.
Such disruption creates fertile ground for innovative thinking and activity, despite the significant challenges faced.
Transport is one of the most exciting spaces to work in right now. There are many opportunities for innovators to meaningfully contribute to problem solving," says Ms McKenzie.
Indeed, there are a number of innovators in New Zealand that are already addressing some of the problems we face.
These include car-sharing services that reduce the number of private vehicles on our roads, autonomous shuttle services that have the potential to connect communities as well as electric ferries that make public transport more environmentally friendly.
These are just some of the exciting solutions that are already helping the transport system evolve. But to meet the pace of change needed to achieve the targets set in the Emissions Reduction Plan and evolve our land transport system into a cleaner, safer, and better-connected system
Waka Kotahi is asking for all innovators across the motu to share their ideas and solutions.
Says Liz Maguire, Chief Digital Officer for Waka Kotahi "Whilst digital tools are not the only solution – they are an exciting enabler of transformation and innovation. We're looking forward to working with innovators throughout the country as they bring their ideas and projects to the table. Hoe ki angitū presents significant opportunities for New Zealand and all of those who use our transport system.
The fund will partner and support innovators of all sizes and at various stages of the innovation cycle. It recognises the role of innovation and entrepreneurship in solving some of our greatest land transport challenges.
To be considered for funding, innovators will need to demonstrate how their project aligns with at least one of the transport outcomes as outlined in the Government Policy Statement on land transport, as well as address the specific problem presented in the challenge.
Innovators from the private sector including non-government organisations, iwi, start ups, domestic and international companies, research institutions, community and university groups are invited to apply.
It is expected that the innovations submitted will be at various stages of development – from ideation and testing through to implementation or growth.
Applications for Hoe ki angitū open June 7th.
Further information about the fund is available here.