How fibre is allowing this Cromwell-based developer to build locally and send globally
---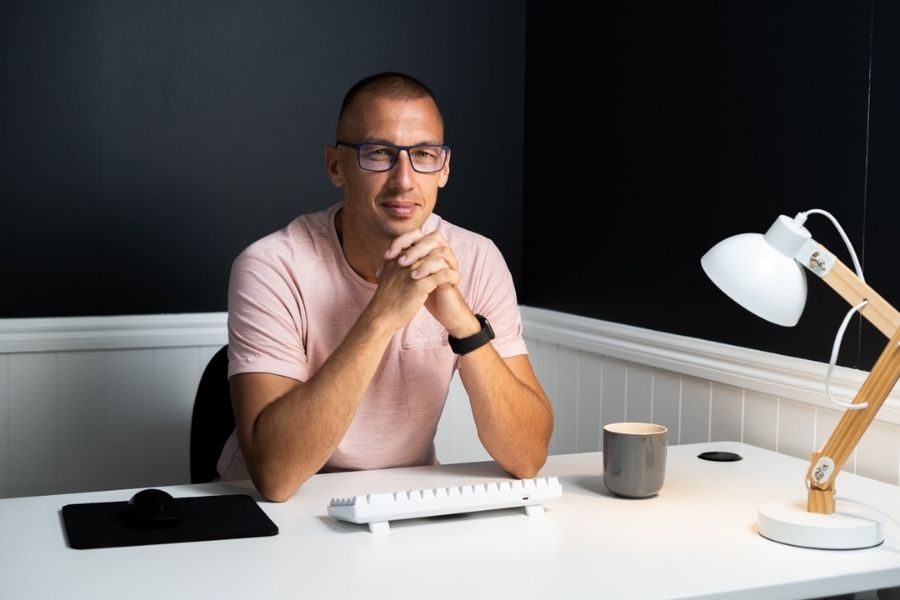 When Duncan Faulkner was working on his first tech startup, remote meetings involved having clients on speakerphone and doing the visual presentation portion online. That's because seven years ago in Cromwell, the internet bandwidth simply wouldn't allow there to be clear visual and audio at the same time.
Thankfully today, Faulkner is able to run his business Southern Software without the same communication difficulties, meaning he and his customers can develop their tech in the Queenstown-Lakes district, but launch it to the global market. And it's a venture that has been going absolutely gangbusters, since its inception two years ago.
"The region was in dire straits after the first year of Covid. So the original team from my first business, Auditz, almost saw it as a duty to help those who were desperate for a new industry to replace the bottom falling out from tourism."
From the instant they put their feelers out, they have been flat-out, helping businesses to digitally transform their services, as well as encouraging budding entrepreneurs to follow through with their ideas.
"We were finding people who were sitting on all kinds of weird and wonderful concepts, many of which had the potential to become multimillion dollar companies. But they didn't know how to turn them into reality.
That's where Southern Software comes in with services like website development and mobile app development, it works side-by-side with these innovative Kiwis in their physical environments, so they can then sell on scale, around the world.
Faulkner says in the grand scheme of things, it's all about turning Queenstown into a thriving tech town.
And he's certainly on the right track, with a noticeable shift in people being interested and onboard with the digital revolution.
"When I was building Auditz in 2015, it was a lonely job. People just weren't that digitally inclined and when you told them what you were doing, they almost looked at you like you were crazy – it was actually quite demotivating.
"But fast forward to the last couple of years, thanks in part to Covid and most definitely the arrival of ultra fast broadband, those in the tech industry (and there's a growing number of us) are taken much more seriously."
It helps that people like Rod Drury from Xero have set up camp in the region, as well as a number of other notable tech founders. Faulkner says it has all contributed to creating a wonderful ecosystem of like-minded folks who are all able to lean on each other and assist with accelerating progress.
But while Faulkner is a tech guy through-and-through, he still appreciates the opportunity to meet with clients over a coffee, at least in the first instance. However, once that initial physical connection has been made, it's back online to save time, productivity and finances.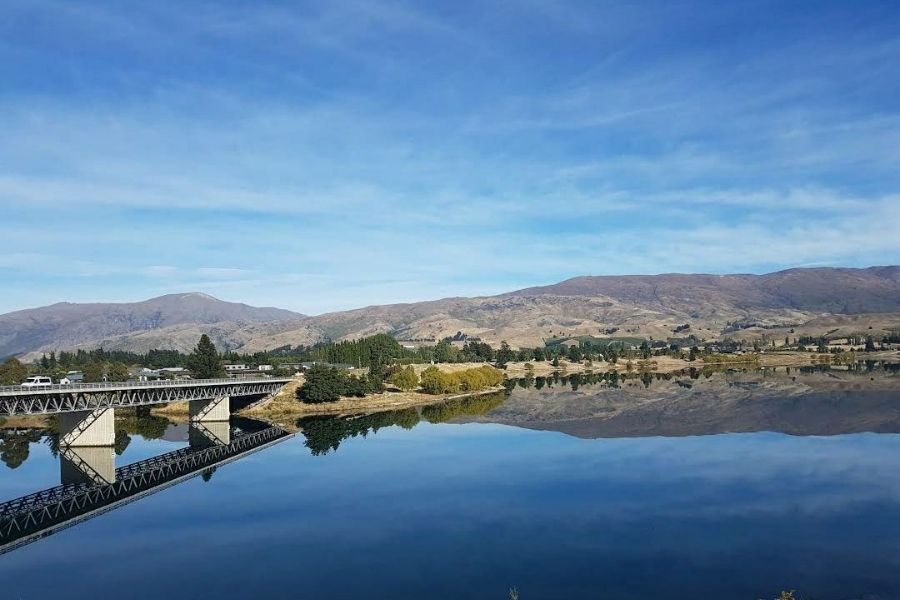 "There has been a significant shift in businesses wanting to meet face-to-face. Where once it was the norm to have a thousand dollar, two-day trip to meet a lead in Wellington, this requirement has been flipped on its head.
"People are happy to chat on Zoom, or Google Hangouts – but of course the foundation of this is having a stable internet connection. It needs to feel natural, because things will get lost if there are constant interruptions or service fallouts."
And it's not just a requirement for dealing with external clients, as many of Faulkner's team are now remote and it's important that they can all communicate effectively with each other to get projects over the line.
"Most of us did actually start off in Queenstown, but then one of my developers is from Germany and she wanted to go home for a while, then spend some time in Whistler, Canada. When Katie first asked if she could continue working with us, my first response was that it wouldn't work.
"But when I actually dug deeper into my reasons for saying no, I realised it wasn't the case. With the time difference, we could still have four hours together online, and more crucially, it meant I wouldn't lose a highly-experienced team member."
And Faulker now has staff across the Queenstown-Lakes District, Taupo and Australia too. He credits a stable internet connection as the heart of creating a social working environment, allowing him to build an amazing team, no matter their location.
A few years on from starting Southern Software, Faulkner says he and many others probably take fibre for granted now. For instance, moving around large files isn't given a second thought thanks to reliable connectivity with good upload and download speeds. It's certainly made their job of helping businesses in the region to innovate and digitise their offerings much easier, benefiting not only their own operations but others locally and globally. And he is constantly being reassured that the work they are doing is having a positive impact on Queenstown-Lakes.
"We are aiming to create a more sustainable environment and stronger economy for those living here. By using tech we are able to give people access to higher paying jobs and reduce the impact on the environment from mass tourism.
"It's very exciting to be included in the journey of people and businesses not just pivoting, but reinventing themselves for a more regenerative future."
---
Story created in partnership with Chorus NZ