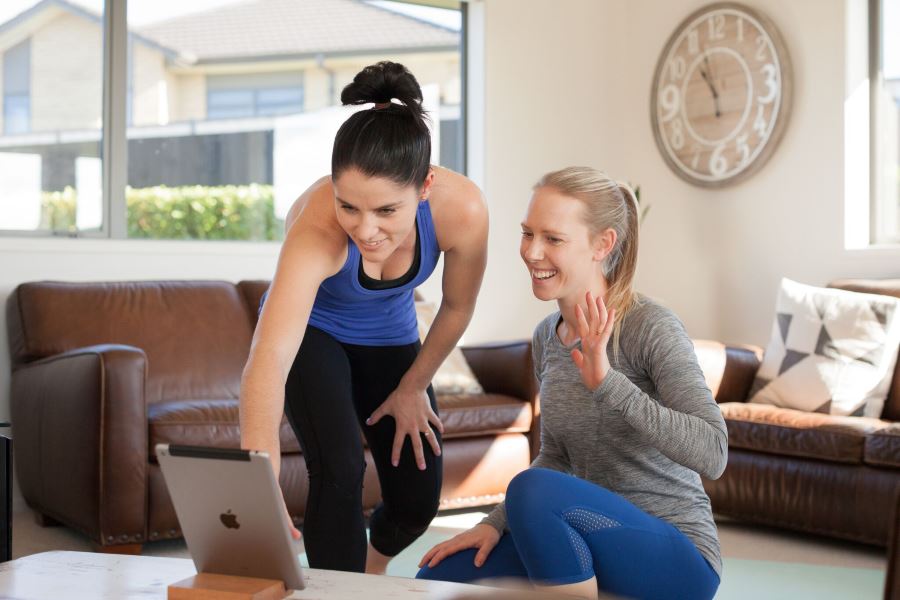 Founders: Renee Norman and Jenna Smith
HQ: Waikato
Created by two friends and delivering live online fitness classes to women throughout New Zealand, She Moves is going from strength to strength. Erin Westover caught up with Renee Norman to find out more.
What problems do you solve and what products or services do you sell?
We offer a range of products all focused on helping busy women keep active at home. Our most popular product is a monthly membership for live fitness classes. For $10 a month, members can join us for six workouts a week through a private Facebook community. Workouts included each week are: high intensity interval training, low impact, yoga and postpartum.
Many of our clients are mums, so my co-founder (Jenna Smith) and I have worked hard to ensure progressive pathways to help women get back into exercise safely after having a baby. We're really passionate about ensuring women set strong foundations before diving back into exercise like high interval training and running.
We also offer a range of one-off purchase programmes, including a five week online bootcamp and a pregnancy programme. Our pregnancy programme was put together when we both fell pregnant with our second babies at the same time. The programme takes a client through our pregnancy journey, from finding out we were pregnant, right through to our third trimester and provides appropriate exercise for each stage.
Who and where are your target customers?
Our customers are all over New Zealand and all over the world. We've mainly focused on marketing to New Zealand women, but have had quite a few ladies from overseas join up to She Moves or purchase one of our programmes. With us being online, anyone can use our product anywhere as long as they have good internet connection.
Naturally we now work with a lot of mums. Between the two of us we have four children under three, so we relate to a lot of mums in a similar stage of life. Trying to manage both family and work makes going to the gym feel like too much. Fitting in a 20-minute workout at home is much more doable.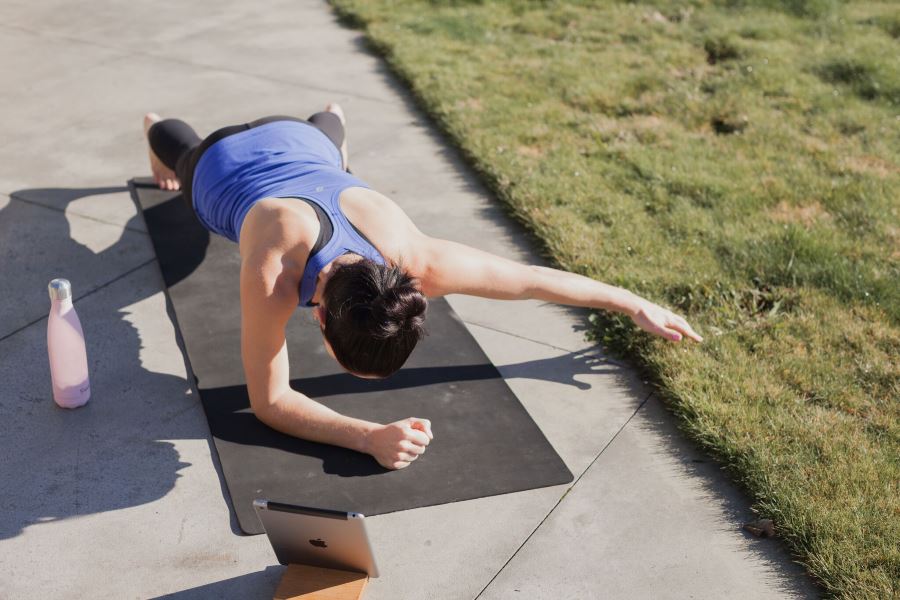 How and when did you first come up with the idea for your business?
We both have degrees and backgrounds in sport and exercise. Prior to starting She Moves, Jenna was Head of Physical Education and Health at a local high school and I was working at Sport Waikato. Both of us are qualified personal trainers, and we're passionate about the power of sport and exercise and how they can make someone feel. So, we decided to combine our passions. We also wanted to create something we could do while we had our families as well.
As we've gone through the motherhood journey ourselves, we've become more and more passionate about it. Exercise is something that mums can have in their toolbox. It might be hard to get started, but 20 minutes later, you'll get the endorphins going, you'll feel better and you'll feel like you can keep going.
What are three things about your business that you are proud of?
The first one would be the community that it's created. The support that comes from one member to another in the comments section of a workout or within the Facebook group is something that is really motivating. It's more than just working out online, these women are making connections.
The second one is the fact that we've managed to keep the business going and growing while we've had four kids. We didn't have any kids when we started this business. It's been a challenge, but it's made the business what it is.
And finally, already being online with a community has meant that we've been able to help people during COVID-19. We have put out a free wellness toolbox and had over 2000 people download it. That was really cool. Our membership is affordable for people, too, and it keeps things doable during a tough time.
How do you market your business and what advice do you have for others around marketing?
We market on social media, mainly. Advice for others around marketing would be, stay true to your values. We always ask ourselves, "why are we saying this?" and "how is it going to help somebody?" when we're talking on social media.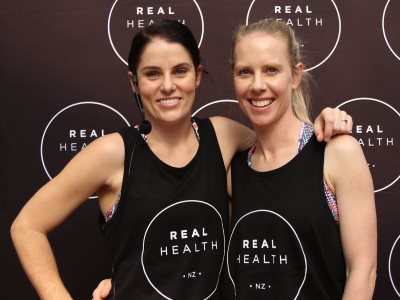 What's been the biggest challenge you've faced in building your business so far?
It was challenging starting a family while growing our business. It's the time factor. A lot of our work gets done at night, so it's a juggling act.
Both of us have a 2 ½ year old and we both fell pregnant at the same time with our second baby. We had to pull back on some things, and we had to reshape the business for a certain period of time because we were both heavily pregnant.
Then we had the babies five days apart, so keeping the company going during those three-months while we were both at home in the thick of it with new babies was a challenge.
At that time, we had over 600 clients. Just because we were off having babies didn't mean that the business stopped!
What is the biggest entrepreneur lesson you would like to share with other Kiwis thinking of starting their own business?
We would say to just start because you can spend too long thinking about it. You're probably going to pivot quite a few times in those early years, so just start, especially if you throw in some kids.
You've just got to make that jump and go for it. We probably worried a little bit too long about whether or not we were doing the right thing or what people would think about us. It was that imposter syndrome. But once you step out and just do it, you're away.
---