STARTUP WATCH: ISSUE CLOTHING CO.
---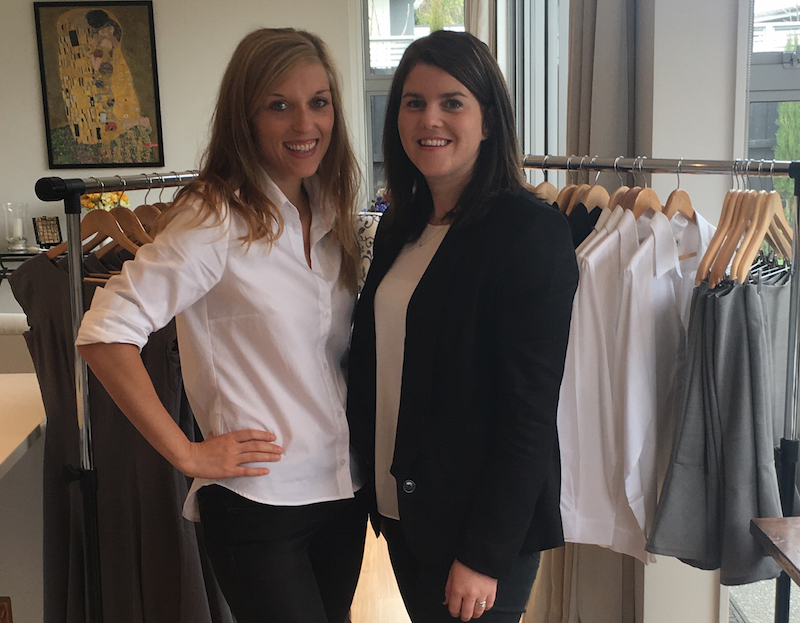 Founders: Hannah Burnard and Robyn Pelvin

HQ: Chicago and Methven
Tell us about your business?
We are a capsule clothing company. We sell a five-piece capsule wardrobe, designed to make shopping for work wear easier for women in New Zealand and Australia.
Who is your target market?
New Zealand and Australian working women who are too busy or dissatisfied with shopping in stores.
Where did the idea come from?
Hannah came up with the idea, based on seeing many similar 'service' focused retail options in the US, such as Trunk Club.
What are your three biggest unique selling points?
Our offering is curated

We only offer the five pieces each season, and they are designed to be purchased as a capsule

It's all made and designed in New Zealand and is sold primarily online – with a heavy focus on service (speedy shipping that's free and free returns)
What are you most proud of?
We have not been running long, and we're already getting a positive response from our customers.

We didn't think people would 'get' the capsule concept right away and thought it would be harder to sell a full capsule compared to individual pieces, but we have been surprised how many people go for the whole capsule.

We built the business to address the New Zealand market needs, but we are selling more to Australia and believe we will be an export business long term. We're proud to be able to say we're bringing dollars into the New Zealand economy even at this early stage.
What is the biggest entrepreneur lesson you would like to share with other Kiwis thinking of starting their own business?
Do it. Stop thinking about it and just start taking the steps. There is no learning like the reality of running things in the day-to-day. Don't be afraid to start really, really small, use your networks, ask for help when you need it and get ready to learn A LOT.
---

Like this? Get entrepreneur articles by email.