Startup watch: RAWE. Organic Smoothie Bar
---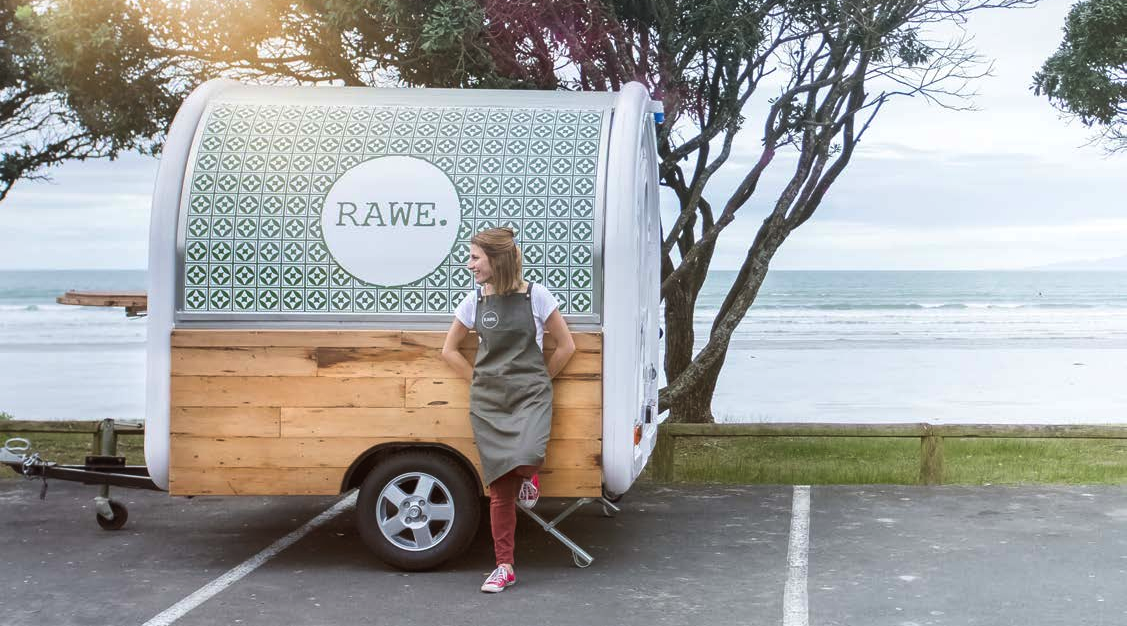 Founders: Maggie & Lee Gray
HQ: Auckland
Tell us about your business.
I own and operate a mobile organic smoothie bar in Auckland City and the North Shore. Every element to my smoothies is organic and I sell at public and private events. There is a very limited supply of healthy food vendors in Auckland, no other vendors sell organic smoothies that are dairy free.

Who and where are your target customers?
My target customers are health conscious individuals who look for healthier choices at events in Auckland. In addition to this, young children. My smoothies are all taste tested by my toddler and are very appealing to children – all just natural goodness!
Who, how and when did you first come up with the idea for your business?
I first thought of the idea shortly after having my son, when I became frustrated at seeing Mr Whippy at children's public parks and beaches. I saw a gap in the market for a mobile vendor to supply healthy and nutritious foods to both adults and children at public events and markets.

What are your three biggest unique selling points?
Healthy food alternative (Sugar free, dairy free and vegan)

Locally sourced organic produce using New Zealand suppliers

We're a mobile business
What are three things about your business that you are proud of?
Our products. Simple and wholesome goodness.

Our branding. Memorable and classic.

Our business ethics and environmental consciousness.
What is the biggest entrepreneur lesson you would like to share with other Kiwis thinking of starting their own business?
Do your homework first – don't jump in without a sound business plan. Ensure there is a demand for your product.
---

RAWE.   |   Facebook   |    Instagram @raweliving
Like this? Get entrepreneur articles by email.