INTERVIEW: Ben Rose, CodeHQ
---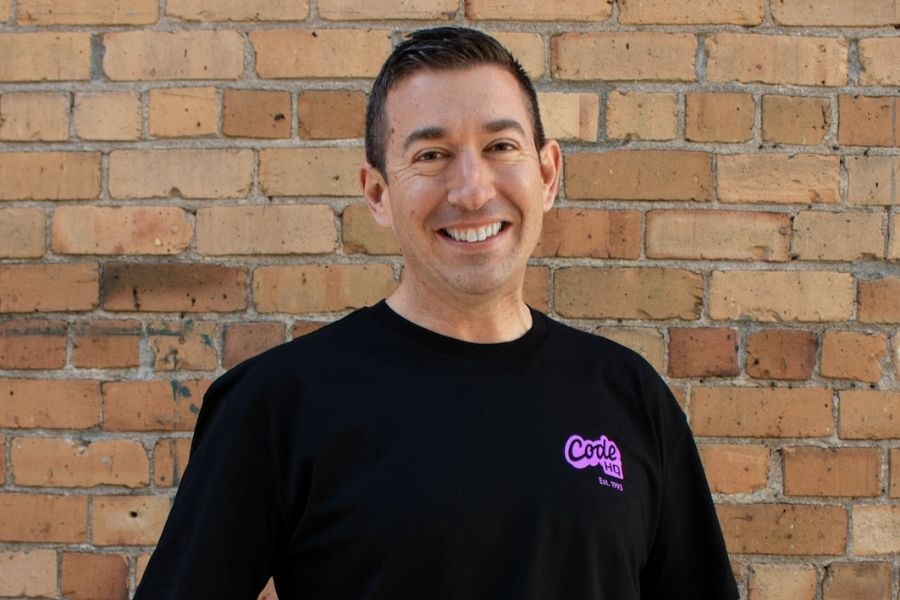 As markets, technology and the opportunities and challenges they bring evolve, businesses are in a constant cycle of creation, growth, maturity and reinvention.
We caught up with Ben Rose, Chief Commercial Officer at CodeHQ (previously Augen Software) for his insights on what it takes to re-energise a decades-old industry leader for a new generation.
---
NZ Entrepreneur: You're Chief Commercial Officer at CodeHQ – can you tell us more about the deliverables and activities your role entails?
Ben Rose: As Chief Commercial Officer, my role is to lead the team focused on driving the awareness and revenue growth of the business. I first joined the team in early 2021 and, after decades of trading, we decided to take stock and redefine our brand proposition. This led to a real transformation – the rebrand and name-change from Augen Software Group to CodeHQ. The rebrand was an exciting initiative that was designed to better reflect the company's growth, evolved service offering and new vision after 28 years in business.
Now almost a year later, my team remains focused on driving CodeHQ's growth and awareness through marketing and sales activity. A key focus for us is to build the engagement and growth of CodeHQ's existing customers and no less important is the responsibility of identifying, nurturing and converting new clients to work with the business.
Awareness and consideration marketing is another big part of what we do, which involves maintaining a solid investment proposition and building the profile of the CodeHQ brand through B2B activity. This is where channels like broadcast advertising, public relations, direct marketing and social media all come in handy. On the other hand, the responsibilities on the sales side of the team's role involve lead generation, proposition development and bringing partnerships to life through negotiating commercial terms.
NZE: The pandemic and subsequent rise of remote working has transformed the way people do business. What role do digital transformations now play in the business world?
BR: Digital transformations play an incredibly central role in the business world today. Whether it's the way we work, shop, order food or even communicate – nowadays, everyone is engaging far more online than we ever used to. As a result of this, our expectations of digital experiences are growing. For businesses to continue to take part in the economy, they need to be digitally present. And if they fail to do so, they could risk losing their relevance.
I've witnessed how shareholders, boards and even leadership teams have all started placing more emphasis than ever on software development, and rightly so. Look globally – trends like remote working show no sign of slowing down. Whether it's a revamped website, new product software, or updated digital systems, even the smallest of changes can make a difference in the new digital world we live in. That's why improving digital experiences for customers, employees and partners is worth the investment. But the real question here is, how do we (as a small country with big aspirations) cater to these demands with only a small local talent pool to work with? The simple answer to this is outsourcing.
NZE: Outsourcing has boomed, especially since the start of the pandemic. What are your thoughts on why this is?
BR: It's all to do with business leaders' mindsets, and the radical workplace changes that the pandemic has created. We've long known about how much of a difference outsourcing can make – our clients tell us this every day. The technology to enable efficient cross-border software development and team collaboration has long existed (despite many only using Zoom for the first time a couple of years ago). However, many businesses pre-pandemic just couldn't get their heads around employing team members that didn't sit in front of them, that didn't get lunch at the same café and – dare I say it – didn't speak the same first language as them.
As we all know, remote working has by necessity become the norm and business leaders have had to shift their thinking about what might work for their organisation. Similarly, workers have enjoyed the flexibility that WFH affords them and they have proven reticent to let this go. Couple these factors with the Great Resignation and you have a climate in which tech companies have had their minds opened to the advantages that outsourcing – and offshoring – offer them.
So, facing the crippling talent shortages we've always had in New Zealand – that seem to be exacerbated by closed borders but also by open ones – outsourcing has boomed.
NZE: How do you think outsourcing can make business strategies less risky?
BR: It's really a simple equation – if the resources available are less than the requirement to achieve success, then you have a problem. So, if you're wanting a foolproof business strategy, take a look at outsourcing – outsourcing provides easy access to talent, skillsets, flexibility, and productivity, all of which can be hard to find with labour shortages and the Great Resignation at play.
For our clients at CodeHQ, outsourcing isn't a luxury; it's an essential part of achieving outcomes in their business strategies. But it's important to be mindful that outsourcing can be risky if done carelessly. You'll effectively be giving up some of your control to an external party, so it's important to be selective and only work with the best.
That's why you need to have on the ground local project leadership; this will help you avoid getting lost in the sea of D-grade offshore developers. At CodeHQ we have a blended outsourcing business model where we operate across both New Zealand and Vietnam. Having one team in two markets allows us to tap into the Vietnamese labour pool and access their talent and skillsets. Not having to settle for anything less than high-quality, experienced developers, will ensure you have a safe and feasible business strategy that can realistically be executed.
NZE: In your opinion, what's the most important skill for business leaders and founders to develop and why?
BR: Being amazing at attracting and retaining talent! The difference between a great business plan and a great business outcome, is the execution. That's why it's important to attract the best people you can and create an environment for them to flourish. Let's face it, no idea is completely unique anymore, but bringing together a group of talented people to do incredible things, is. It's time to admit that we live in a day and age where talent is everything.
For CodeHQ, our people are at the heart of what we do. We have an outstanding team across both New Zealand and Vietnam that focus purely on building pools of talented developers, testers, business analysists and project managers – across not one, but two markets. This team is responsible for ensuring we have a market-leading employee value proposition to retain staff and reduce turnover.
The Great Resignation isn't just a global trend anymore, employees here in New Zealand are resigning from their jobs in search of better opportunities. Whether it's better pay, flexible schedules, remote-working or development goals, business leaders need to consider ways to hold on to their talent.
NZE: Who are some of the Kiwi companies you admire most?
BR: There are lots of local companies I admire. One in particular is Special Group – a creative powerhouse, founded by a team of innovators who are determined to do things differently. A cool thing about them is that they're one of the first global agency networks based in New Zealand.
Another company that comes to mind is 90 seconds, a film production platform founded by Tim Norton. 90 seconds has received lots of global investment, including Sequoia Capital, and is now working across 900 cities worldwide. What I admire most about these companies is that they're run by great people, making amazing products, powered by incredible sales and marketing. Their global success just goes to show that even though New Zealand is a small country, there's no limits to how far our businesses can go.