Generator to operate new GridAKL buildings
---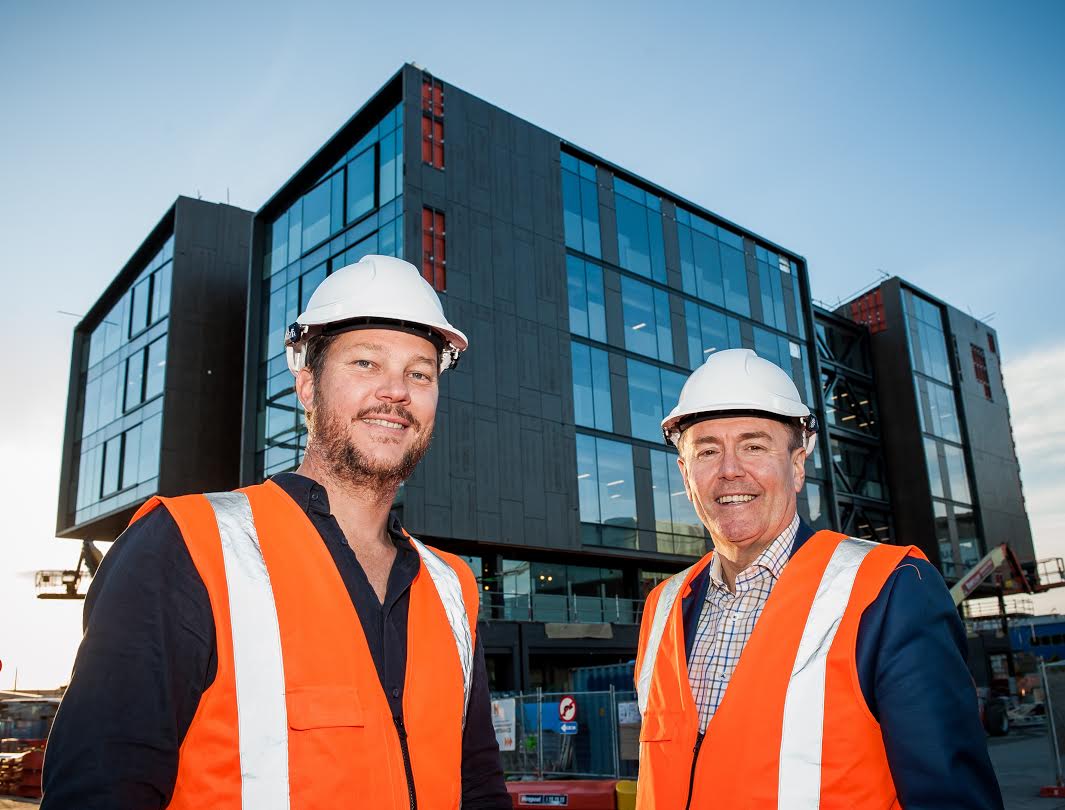 GridAKL – at Auckland's Innovation Precinct in Wynyard Quarter – has announced Generator as the operator of two new buildings opening in the precinct later this year.
From September 2017, GridAKL will expand to occupy three buildings in the innovation precinct, bringing together a growing community of innovators, entrepreneurs, advisors and businesses ranging from start-ups through to large, global companies.
The refurbished historic building, Mason Brothers, and the newly-built 12 Madden Street – both owned by developer, Precinct Properties – will join the John Lysaght building to enhance the GridAKL innovation ecosystem and stimulate further growth in Auckland's thriving technology sector.
Auckland Mayor Phil Goff says the expansion of GridAKL – which is part of the wider Auckland Innovation Precinct in Wynyard Quarter – plays an important role in driving growth of the region's technology sector, with 9000 jobs added in the last five years and nearly 26 per cent growth in the tech sector's gross domestic product (GDP).
"Auckland's goal is to be recognised as an innovation hub in the Asia-Pacific region. Our work to encourage high-tech industries into Auckland and grow world-class research, talent and technology-based ventures in our city is reaping financial and employment benefits for our local and national economy. The innovation precinct will continue to act as a centre for growth for these industries," Mayor Goff says.
Auckland Tourism, Events and Economic Development (ATEED), which facilitates the strategic development of GridAKL on behalf of Auckland Council, is delighted to announce the appointment of Generator to support the next phase of growth. Generator, founded by Ryan Wilson in 2010 currently operates 4000m2 of co-working space across three buildings at Stanbeth House, Excelsior House and Northern Steamship.
Brett O'Riley, ATEED Chief Executive, says: "Generator is an established business with a strong track record, which will help us to achieve our ambitious growth objectives for GridAKL."
"Generator will work alongside existing operator, BizDojo, the founding partner of GridAKL, which tenants and supports almost 100 predominately high-tech startups at the John Lysaght building, having started out with just four resident businesses."
The two new buildings will house small and medium-sized enterprises (SMEs) and larger corporates – the innovators, creators, coders, developers and designers – with Generator creating an environment to assist with scalability including pods, shared desks, private studios and large corporate floors.
The commercial redevelopment of the Wynyard Quarter, known as Auckland's Innovation Precinct, comprises 48,000m2 and is attracting a stream of large technology-focused companies.
New Zealand's largest IT service provider, Datacom, is the latest business to base its headquarters at Wynyard Quarter alongside ASB, Fonterra and Air New Zealand. Irish cloud software heavyweight, Workday, has also recently moved its global centre to the outskirts of the precinct.
For more information contact:
Amy Robens
Senior Communications Advisor – Business Innovation & Skills
09 365 0544
Amy.Robens@aucklandnz.com
www.gridakl.com