Entrepreneur Q&A: Damon Kelly
---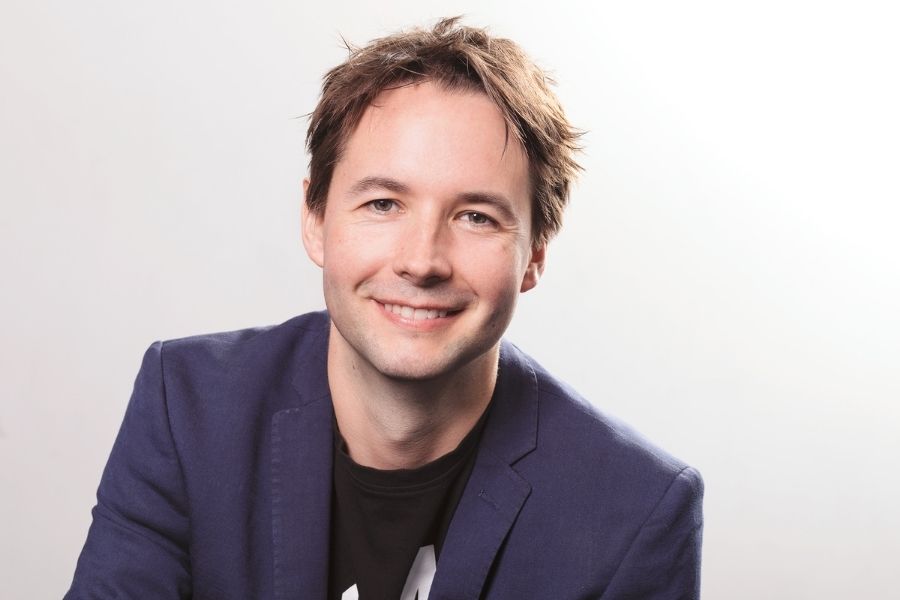 Damon Kelly is the founder of Enlighten Designs, a Hamilton based tech company finding success in national and global projects. We asked him what advice he has for other entrepreneurs considering looking for markets abroad, his top recommended skills for founders to develop, and navigating the challenges of business in times of turmoil.
NZ Entrepreneur: Your team has been working on some interesting projects recently – can you tell us a bit more about them?
Damon Kelly: One interesting project that we've got on the go is working with Google engineers to improve our client's Core Web Vitals – these are the metrics used by Google to score a user's experience loading a webpage. Through this workstream, we had the challenge to firstly understand and then develop a strategy around these metrics, with the goal of lifting our clients' performance in a very new area of search engine optimisation. This has been an exciting project for us because it's a great reflection of what Enlighten Designs is all about – innovation, cutting-edge technology and an eagerness to learn.
We were also shoulder-tapped by Microsoft to promote our world-class consulting services around using Power BI for data storytelling. We were one of around 100 partners to feature in the inaugural #BuildFor2030 campaign – an initiative with Microsoft and its partners to encourage action on the United Nations' Sustainable Development Goals. It's a great project because it resonates with our goal of using technology to make a difference.
NZE: What has been the biggest business challenge for Enlighten Designs as a result of the COVID pandemic over the last 18 months? What has been the fall out of that and what did you do in response?
DK: Like many other businesses, the pandemic was initially a shock for our team, as we sustained an immediate drop in demand locally. The real challenge was trying to determine the best way to respond to the changing environment, with the hope that the approach we took would be beneficial long-term.
Rather than opting for the risk-averse route, we saw the pandemic as an opportunity for growth. At a time when many businesses were letting off their staff, we doubled down and redeployed our team to focus on international expansion. The pandemic transformed the way people do business, so location and in-person meetings were no longer important when onboarding new clients. Combined with our already seamless remote-working abilities, this has proven to be a huge advantage for us. Evidence of this can be seen through the strong international and domestic presence we've secured over the last 18 months.
NZE: As a business owner and leader, how have these challenges impacted you personally and do you have any techniques or strategies to share with other entrepreneurs in regards to dealing with unforeseen crises?
DK: Over the years, I've learnt that when it comes to dealing with any unforeseen challenge – it's all about mindset! As CEO though, I went back to our company values, and these really guided my response in this, as with other challenges.
One strategy I would recommend is to view any challenge as an opportunity, rather than a crisis. As tempting as it was to pull-back and avoid any risks, we battled the pandemic head on by pushing into the international market.
As an entrepreneur and business leader, maintaining a positive mindset is a crucial strategy which allows you to stay motivated and confident when dealing with difficult situations. Our continued success over the last 18 months has validated our gut feeling that persevering during uncertainty and making big moves, was the right thing to do.
NZE: The pandemic has noticeably changed the way people use technology in the business world – notably in the uptake and restructuring to remote working. What are your thoughts on how this might affect staff mental health and wellbeing in the long term?
DK: The pandemic has redefined the way people do businesses, with remote working now an intrinsic part of our everyday lives. This has been great for Enlighten because there's been hot demand for digital transformations across many different sectors and business types. But although working from home may have its perks, only being able to connect with colleagues through webcam or email, definitely starts to take its toll.
What I'm beginning to notice is that many Kiwis are struggling to overcome their Covid-fatigue and are increasingly becoming overwhelmed with exhaustion and lack of motivation. New Zealand's constant string of lockdowns can also leave people feeling isolated and disconnected, which as we know, can cause a strain on mental health.
I'm aware of how crucial it is to uphold the wellbeing of my team. Even though we have somewhat mastered the art of working from home, I always encourage the team to stay connected and get some fresh air during their downtime.
NZE: In your opinion, what's the most important skill for entrepreneurs to develop?
DK: Being great at recruitment! As an entrepreneur, it's crucial to remember that you can't do it alone. I've learned that a business is only as good as its team.
When you're hiring new employees, you shouldn't just consider how skilled they are in their profession, you should also ask yourself if they will embody the core values of your business. At Enlighten, we've always hired people that reflect our values of learning, creativity and integrity.
Above all else, fostering new and existing relationships with your colleagues is essential. You don't just need to recruit great people – you need to connect with them. Having an awesome workplace culture with a connected team is crucial for driving productivity and success.
NZE: What would your advice be to any New Zealanders reading this, who have an idea for a business but are scared about leaving their jobs to try it?
DK: For anyone thinking about starting their own business – make sure you're prepared! Running a business is no mean feat and it definitely shouldn't be underestimated. Although the idea of being an entrepreneur may seem glamorous – a lot of hard-work, energy and perseverance is required.
The entrepreneurial lifestyle isn't for everyone. It's important to think about who you are and really consider whether it will be a good fit for you. If you tend to be indecisive or easily stressed, it might be a good idea to bring in a business partner to support you. And when considering a business partner, think about your weaknesses or gaps in your skillset that someone else could fill – visionaries often need operational partners and vice versa.
NZE: What advice would you give to other small Kiwi businesses wanting to upscale and export overseas right now?
DK: Don't hold back and start now! With videoconferencing and remote working becoming the new normal, Kiwis' capability to upscale and export overseas has increased. Everyone is doing business digitally now, which means that we no longer have to jump on a plane to secure overseas business opportunities.
For Kiwi businesses that are wanting to take this leap, the first step is to find your niche – the global market is competitive, so if local companies really want to thrive, they need to hone in on their strength and stand out amongst international competitors.
The next step is building your network – strengthening your relationships with potential customers, investors and partners, will provide new opportunities to secure a position on the global stage.
Businesses also need to build their digital footprint – consider joining platforms like Facebook and LinkedIn to help get the word out.
NZE: Who are your entrepreneurial heroes?
DK: One of my entrepreneurial heroes would definitely be business magnate, Richard Branson. Something I've always admired about Branson, is his approach to workplace culture. He's always believed that by taking care of employees, everything else will take care of itself. This is a great attitude to have, and resonates with what we do at Enlighten – we value having a people-first culture and understand that our team is what makes the business thrive.
I also respect Tesla co-founder, Elon Musk, for the impact he's had on the world and the way he uses the first principles approach to thinking. First Principles Thinking is a great way to reverse-engineer any difficult problem and unleash creative possibility. Elon Musk did this by manufacturing lithium batteries and bypassing the high prices of the aerospace industry to create more effective solutions. His level of innovation and creativity is what being an entrepreneur is all about.