Startup Watch: Safer Lines
---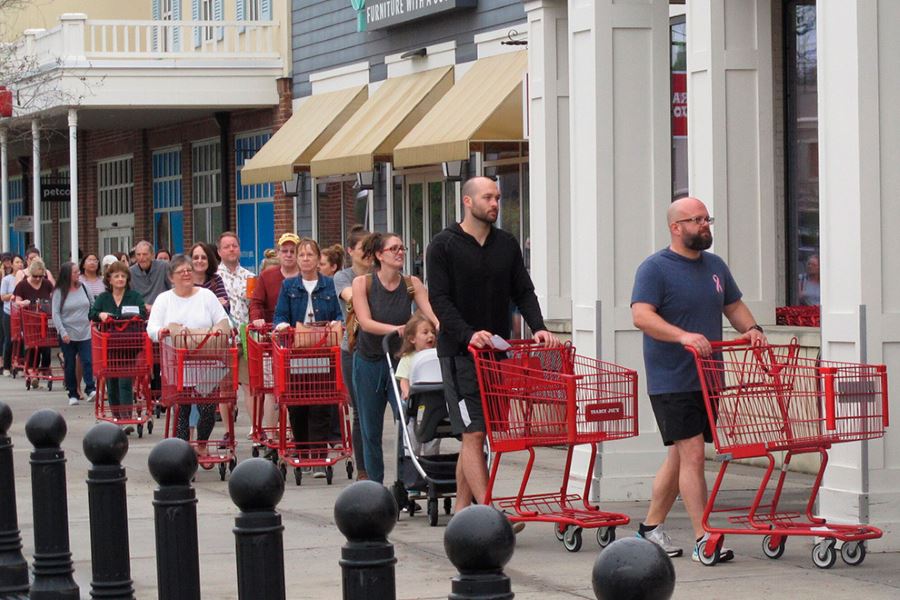 Founder: James Burnes
HQ: Queenstown, NZ
When COVID-19 began to shut down the global economy, governments took the extreme step of ordering businesses to shut down that were deemed non-essential.
This had a twofold affect:
1) A very limited number of large scale grocers and pharmacies took on the work of exclusively supplying an entire population that previously included a broader network of smaller, local businesses.
2) Created new requirements and health regulations to promote social distancing and minimize human to human contact.
Out of this crisis, a team of people from New Zealand, led by a former Queenstown resident now based in the USA, formed Safer Lines – queue management software for retailers.
---
WHAT PROBLEMS DO YOU SOLVE AND WHAT PRODUCTS OR SERVICES DO YOU SELL?
Retailers who remain open during a "level four" lockdown are now implementing capacity limits and queuing outside the store . This is resulting in crowds at peak times and a challenge for retailers to manage long queues of people trying to get into stores.
"I like standing in lines" said no one, ever. Add in the sun, or rain, or just general proximity to other people during this isolation phase and customer frustration can run high. Safer Lines gives retailers an easy to implement tool that enables customers to get in line from their home or car and only come up to the entrance once their name is called.
I should note, there is functionality to address customers without a smartphone (no app is required, just a web-browser), so all customers can jump in the queue easily.
WHO AND WHERE ARE YOUR TARGET CUSTOMERS?
Right now, we're entirely focused on essential service retailers in New Zealand and the U.S. with an eye to expand to other retailers soon. There is such a demand to make sure things run effectively for grocers, pharmacists, etc. that we want to focus all of our software development firepower to get it right for these essential businesses.
As a SaaS (Software as a Service) company, we can operate anywhere though the US, AU and NZ are the primary initial targets. It's a bit cliche for Kiwi companies expanding to start there – but language barriers and time zones make Asia, Middle East and the EU outside our strengths, for now.
There is an opportunity to quickly grow to retailers in other countries and we've received interest from UK and France – which is very promising.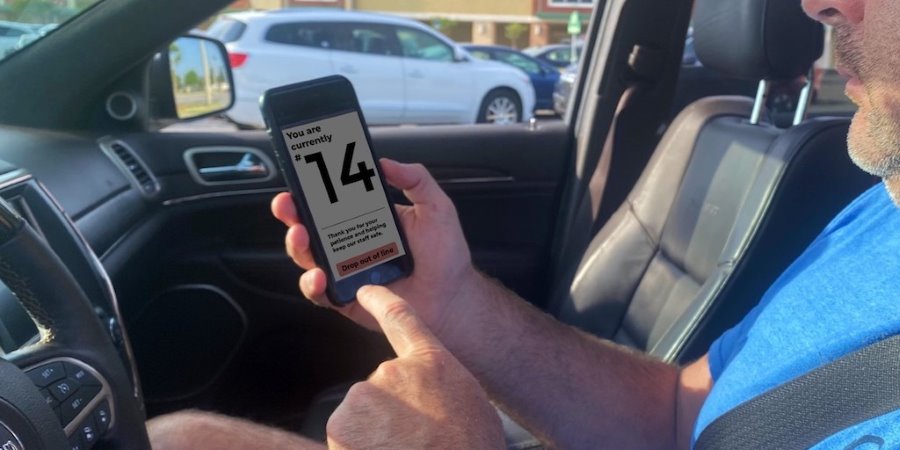 HOW AND WHEN DID YOU FIRST COME UP WITH THE IDEA FOR YOUR BUSINESS?
I've been looking at issues in retail and logistics for some time, but hadn't had my "Aha" moment yet. When the coronavirus started getting national attention is right at the time when I relocated to the USA where my wife has taken a new role.
I had a lot of free time to think about issues coming up and quite early on the news we saw Italy and Spain, among other countries getting a run on groceries an supplies resulting in large queues.
When NZ implemented Level 2 lockdown, it became apparent the problem was going to arise here too – so we got to work.
WHAT ARE THREE THINGS ABOUT YOUR BUSINESS THAT YOU ARE PROUD OF?
1) We are a 100% global team – out of choice, and also necessity. We have deployed a very robust system to scale for NZ and the US's largest retailers and simultaneously looking at how we can offer a lite version for small businesses in the near future.
2) We're building a product that might help save someone's life. I realise that's a stretch – but truly if we can help increase social distancing and reduce exposure, there's a chance that someone won't get sick that otherwise might have. That's satisfying.
3) I hate queues. I always have. As a kid in the US at school lunch, I'd always wait at my table until the queue of students was served before walking up. So, ultimately, we're solving a problem that is real before and after the COVID-10 era closes. That excites me about what's to come.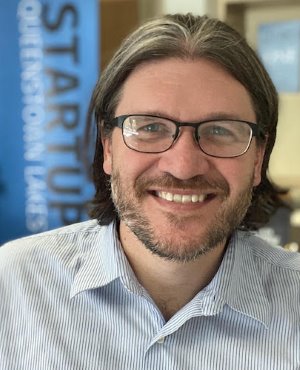 WHAT'S BEEN THE BIGGEST CHALLENGE YOU'VE FACED IN BUILDING YOUR BUSINESS SO FAR?
Retailers are hesitant to take the plunge with a startup – which I completely understand. They're asking us to do a front-line facing job that will impact nearly every customer that walks through the door. It's serious business.
We've spent a lot of time addressing these scalability issues. It's one of the reasons we deployed to Amazon Web Services from the beginning, to gain the capabilities of their support teams and ensure a backbone that wouldn't break under load.
WHAT IS THE BIGGEST ENTREPRENEUR LESSON YOU WOULD LIKE TO SHARE WITH OTHER KIWIS THINKING OF STARTING THEIR OWN BUSINESS?
I spent the past two+ years helping build Startup Queenstown Lakes, so I've had the pleasure of interacting with a lot of Kiwi entrepreneurs.
My advice is always the same: draw up a business model (use the lean canvas for starters) before you start. Run the numbers to ensure the idea has enough wow-factor to make it worth your time. If the business model doesn't hold water and the numbers aren't exciting for you – either pivot, think bigger, or shift gears.
Entrepreneurship is a 12-round boxing match and you're going to come out bloody and tired. You may or may not leave the ring a winner. Doing the early work will save you from a lot of missteps and heartache.♦

---