Startup on track to streamline construction timesheets
---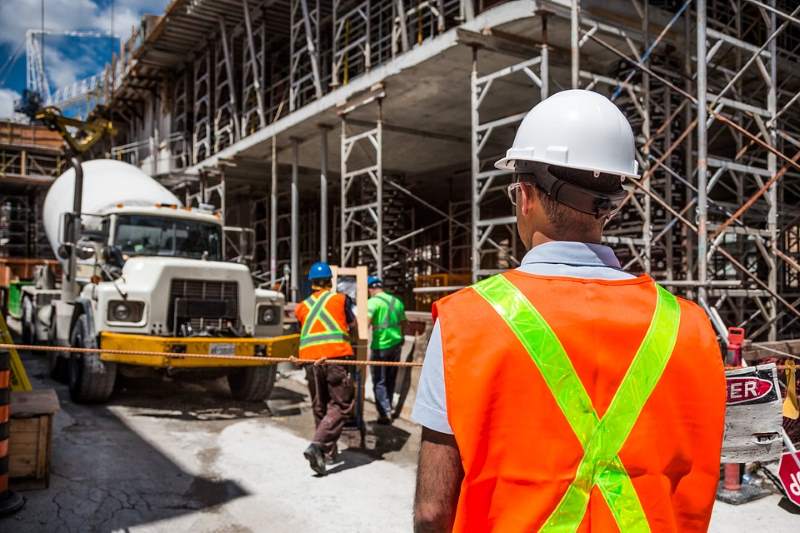 The days of signing into a construction site with pen, paper and whiteboard could soon be over.
This month, 100Rails founder Steve Shepherd will showcase his new software solution Constructlog at the Auckland Build Expo, where the future of construction sites seems to be hands-off.
Constructlog began as an addition to Scaflog. Suppliers to the construction industry, Northland Scaffolding, first approached Shepherd in 2014, needing a solution to control the dollars and hours spent managing construction sites.
"We found many contractors were still using multiple systems including paper, whiteboards and spreadsheets to run their businesses," Shepherd says. "We wanted to provide a one-stop shop where all the data and workflows were integrated without duplication or inaccuracy."
It turned out the industry was crying out for a standardised software product that addressed the time management of a work site, orders of magnitude more efficiently.
Scaflog – one of several "Software as a Service" (SaaS) products developed by 100Rails – is being run by 20+ other clients, and that number is growing, leading to massive efficiencies with more people for frontline work "And less hassle around the operations and admin work."
On a typical construction site, inefficiencies arise because of all the contractors and physical work involved in managing construction work.
"Say you've got a three bedroom split level house, you put the bottom layer on, the painters do their thing, then another layer, up to the roof… each time you come back you've got to put the scaffolding on higher," Shepherd says. "The second layer comes on at a different time and rate, charged on a weekly basis, there's variations to the work."
At the Auckland Build Expo, Shepherd will explain and demonstrate a new set of modules named Constructlog which can save people work and time using GPS and face recognition technology.
"When the subcontractor or staff member arrives on site, they take a selfie, put a pin number in. We've got special face recognition software, it tracks the GPS location, adds date and time stamps, so site managers can see who's on-site with their own mobile devices. At the moment most sites have a paper log where people check in. Site managers find it very difficult to see who's on-site without walk-arounds. They also spend a lot of time checking and approving timesheets from staff and invoices from subcontractors but with Constructlog all that is in one easy digital solution. It gives the site managers, office admins, client admins and subcontractor admins one 'source of truth' in the cloud. It has the potential to save thousands of dollars by correcting invoices and payroll hours from all parties."
Getting approval to integrate with Xero and other cloud accounting solutions has been a priority.
For more information contact:
Steve Shepherd
CEO
100Rails
steve.shepherd@100rails.com
(+64) 0274 338 154
www.100rails.com
---
Northland Inc & The Orchard acknowledge the support of our valued partners: Northland Inc's Taitokerau Business Incubator is funded by Callaghan Innovation and run in partnership with Massey's ecentre. The Northland Investment Showcase is part of a nationwide regional investment series, initiated by NZTE and Angel Association New Zealand.