SEO tips you can actually understand and use yourself
---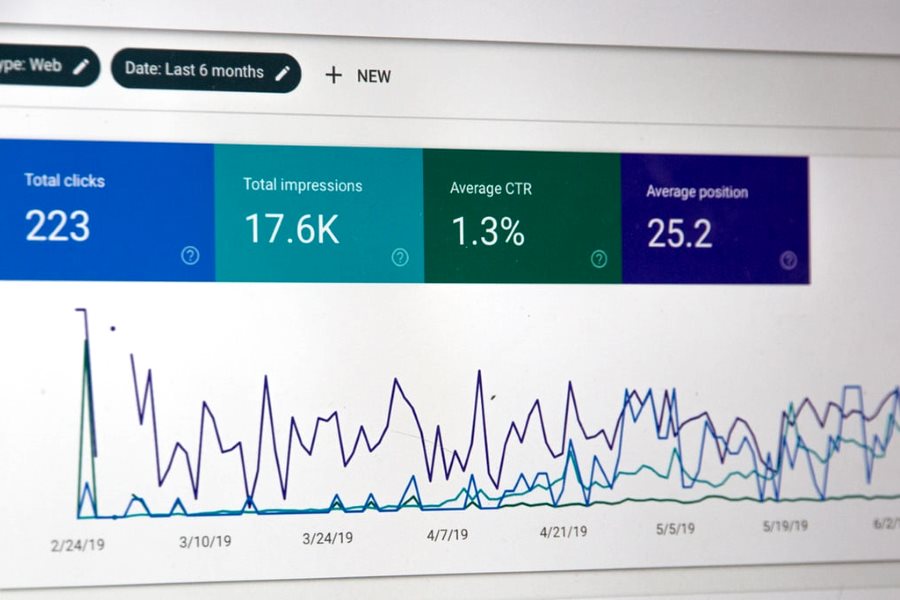 You probably know that SEO stands for "search engine optimisation" and is the process of driving traffic to your website from organic search engine results such as Google, Yahoo and Bing.
But have you ever thought about doing SEO and…
Found it too complicated?
Found it too expensive?
Weren't sure if it really will help your business?
Met a 'snake oil salesman' that put you off?
Struggled to understand what is really is about?
Maybe you've even tried SEO before and seen some dismal results. The fact of the matter is that search engine optimisation can be game changing for any business if done properly.
In fact, over 30% of people will click on the first organic result on Google (position #1 under the ads). For some key terms that can be hundreds if not over thousands of clicks per month, to your website without having to pay a cent for ads.
They joke that the best place to hide a dead body is page 2 of Google, because over 98% of searchers do not move past the first page of search results.
I wanted to break down some simple SEO tips you can look at to improve your website's search engine optimisation, and chances of ranking higher on Google.
Website speed
Yes, in the 2000's you could get away with slow page speed… but these days, you only have a few seconds to catch your potential customer. In fact, a mere 1 second delay can equal 7% drop of conversions (leads) on your website. As a rule of thumb, you should shoot for a 3 second load page speed or less.
To test your website page speed, try out this free tool at https://tools.pingdom.com
Writing relevant and valuable content
Pretty obvious right? Google wants to show relevant content to it's search customers and nowadays, you can't trick Google into ranking your page for key terms just by including your desired key words 50 times.
It's all about having relevant, high quality content. By having specific pages on your website focused on one product or service you can now write content on that page naturally, authentically and Google will start to understand what you are talking about. Never write content purely for a search engine, write for the audience you are talking to and then ensure you include some target keywords in the copy naturally.
Write between 400-800 words per page and keep the content specific to that one focus.
Write unique and relevant meta descriptions for every page
This is one of the most important factors of SEO. If you leave the title tag of a web page blank (the clickable page headline in search engine results and that pops up when you hover your mouse over a page tab in your internet browser), you are literally letting Google try and figure out what your website is all about. Creating title tags and meta descriptions for each page is important for your customers to understand what the page is about when they do a search, but also Google.
As a rule of thumb, the core keyword you want to appear for should be in the title tag for that page. Your meta description (the preview of page content that appears under Google search results) is a great place to entice potential customers to click through and should grab their attention, and tell them what to do with a clear call to action.
Websites built with Wix, Squarespace or other "build your own" platforms will also generally offer easy to use page title and meta description settings.  You can use tools such as the Yoast plugin if you have a WordPress website to easily add these in or you can view your on-page optimisation score at http://www.woorank.com.
Improve the time a customer stays on your website
This is a big one, if your bounce rate is through the roof and people aren't sticking around to consume your content, your Google rankings will be affected. Using video and images throughout your website is a great way to tell a story, building an intuitive user experience. Linking to other internal pages on your site is also a great way to improve the average number of pages visited per session. A blog is also a great way to keep people informed and interested, showcasing you as a position of authority while keeping people on your website.
You can monitor your average duration through Google Analytics, make small changes and see if this impacts your score.
Social signals impact search results
By creating shareable content across social media and linking your website to your social media strategy such as having "share" buttons on your blog pages, you will improve your Google rankings. And don't forget to encourage people to share content simply by asking them to!
I created a short video on SEO for people who are sick of specialists bogging them down with technical jargon and really want to cut through to what it all actually means. I hope you find it useful.
If you're time-poor like most of our clients, or just want to leave it to the specialists to grow your traffic, conversions and sales, get in touch for a free SEO audit. We even guarantee rankings and traffic across our Google SEO campaigns for maximum return with low risk.
---