MYOB Woman Entrepreneur of the Year award finalists announced
---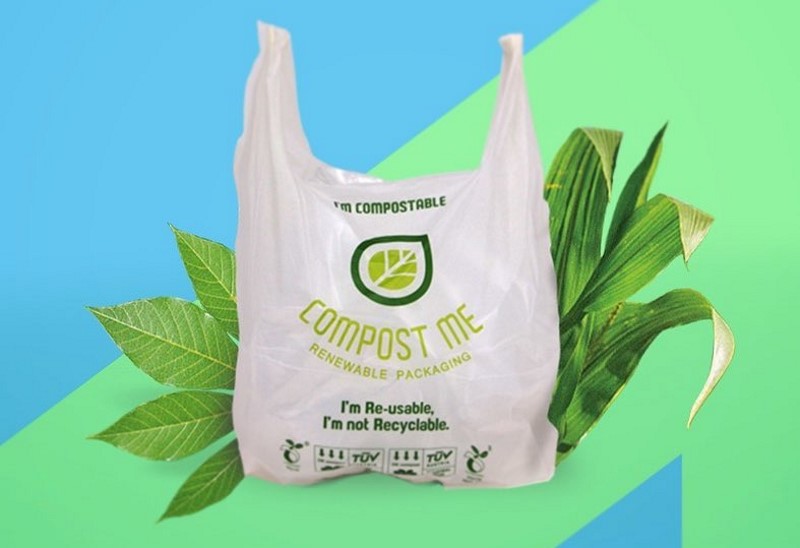 Four of the country's top female entrepreneurs will go head-to-head for the opportunity to represent New Zealand on the world stage as the 2019 MYOB Woman Entrepreneur of the Year.
The award – hosted by The Museum of New Zealand Te Papa Tongarewa (Te Papa) and presented by innovation accelerator Mahuki and fintech company MYOB – celebrates female entrepreneurs who aspire to tackle major social, cultural and environmental issues within their communities. It will be presented at a gala event at Te Papa on 4 March.
The winner will go on to represent New Zealand at the International Woman Entrepreneur of the Year award ceremony as part of the Impact2 World Forum in Paris on 29 March. The annual event – created by global startup platform INCO – brings together over 1,000 decision-makers, business leaders, entrepreneurs, investors and media from more than 50 countries worldwide to discuss solutions to society's most pressing challenges.
The New Zealand finalists include Collaborate co-founder Holly Norton, Dignity co-founder Jacinta Gulasekharam, Eat My Lunch founder Lisa King and Compost Me founder Heidi Marie Nixon.
Te Papa head of public programming, Ani Waaka, says the finalists were chosen for their exceptional business ideas, social and environmental impact, revenue models and potential for future growth.
"These women continue to push the envelope – especially when it comes delivering business solutions for social causes," she says. "They're a testament to New Zealand's entrepreneurial spirit, and we couldn't be more proud to champion their causes."
MYOB country manager Ingrid Cronin-Knight says MYOB is thrilled to be teaming up with Mahuki for the first ever New Zealand chapter of the Woman Entrepreneur of the Year award.
"MYOB is passionate about encouraging innovation, championing women in business, and supporting those starting out on their entrepreneurial journey," she says. "We're excited about working with Mahuki to showcase New Zealand's leading female entrepreneurs to the world."
On 4 March, each finalist will be given 10 minutes to pitch their business to a panel of judges – including Ms Cronin-Knight, Te Papa Deputy Chair Dame Fran Wilde and PriceWaterhouse Cooper Associate Director Silvia Zuur.
One of the hopefuls is Jacinta Gulasekharam, who says she is looking forward to sharing her plans for Dignity alongside her fellow entrepreneurs.
"It's an absolute honour to be named one of New Zealand's best female entrepreneurs," she says. "We should all be extremely proud of ourselves."
The twenty-three-year-old is helping to solve a growing social problem through her business, Dignity. The social enterprise uses a buy-one-give-one model to provide sanitary items to girls in secondary schools.
"Dignity is a movement. A movement of fairness, opportunity and compassion," says Ms Gulasekharam. "The Dignity movement uses strategy, resilience and ethical practices to create an inclusive and hopeful future that unites businesses, community groups and individuals who care and want to make a difference."
Ms Cronin-Knight says the finalists were chosen for their business acumen and ability to use entrepreneurial skills like networking and relationship building to grow successful businesses.
"Our research demonstrates that women focus on different areas in creating business success – emphasising building strong networks and relationships," she says. "These sorts of skills are fundamental to building a successful social enterprise and were clearly present in our four finalists."
The MYOB Woman Entrepreneur of the Year award event will be held at 5pm on Monday 4 March at The Museum of New Zealand Te Papa Tongarewa. To purchase tickets, or to find out more visit: https://www.mahuki.org/news-events/myob-woman-entrepreneur-year-awards
Finalists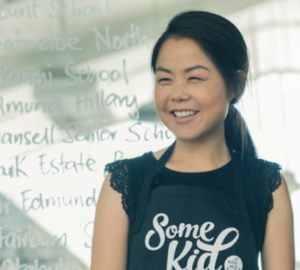 Lisa King – Eat My Lunch
Lisa is the founder and CEO of Eat My Lunch, one of NZ's most successful social enterprises. Lisa believes that business cannot just be about making money anymore and can (and should) bring about social change. Through Eat My Lunch, she has shown that businesses can do well and do good at the same time.
Lisa was recently named a finalist for the 2019 New Zealander of the Year, acknowledging not just her desire to address a social issue of kids going to school hungry, but using her passion, creativity and commercial expertise to make it a reality. Eat My Lunch has Given over 1 million lunches in just over 3 years and is an innovative and successful model that is sustainably transforming the lives of Kiwi kids.
---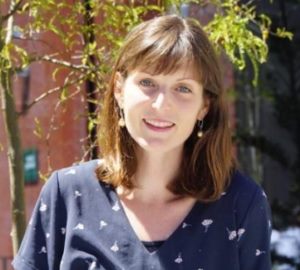 Holly Norton – Collaborate
Holly Norton's mission in life is to facilitate the collective power of people to create social good. She is a Co-founder of Collaborate (www.letscollaborate.co.nz) – the new 'Tinder' for volunteering style web app which makes it fast, fun and easy to do good. She developed the idea whilst working for a local charity which needed more volunteers in the midst of the refugee crisis. She founded a team around this vision and then over the next 2 years, led a movement of over 400 charities and change makers across New Zealand who together brought Collaborate to life.
---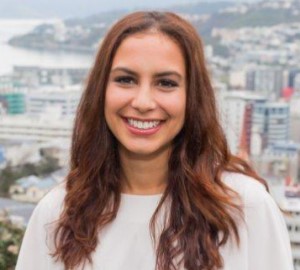 Jacinta Gulasekharam – Dignity
Jacinta is 23 years old and one of the co-founders of Dignity – a social enterprise creating access to sanitary items for women in the workplace and for girls in secondary school going without. At 22 years old, Jacinta navigated her way from MVP pilot at Biz Dojo during the Viclink Entrepreneurial bootcamp in 2016/2017, to pitching and gaining her first customer Flick Electric.
She has been successful in gaining corporate partnerships for Dignity with ANZ, Xero, Chapman Tripp, Russell McVeagh, Flick Electric and Cigna. This has resulted in 55 New Zealand schools having access to sanitary items thanks to their buy one give one model.
---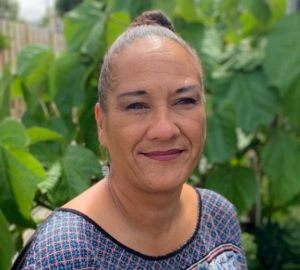 Heidi Marie Nixon – Compost Me
Heidi has been in the packaging industry for over 25 years, working with both private and public sectors. She understands the quantity of packaging being shipped into and produced in NZ for single use products and services. She also knows that a majority of it ends up in landfills, or worse.
To provide a solution to this massive problem, Heidi created Compost Me Renewable Packaging – a Wellington owned and operated company providing compostable packaging solutions to the New Zealand market. Today, Compost Me works with businesses in NZ and Australia to create innovative packaging solutions and help reduce the daily impact plastic has on the environment.