Going Virtual: Key tips for running an online event
---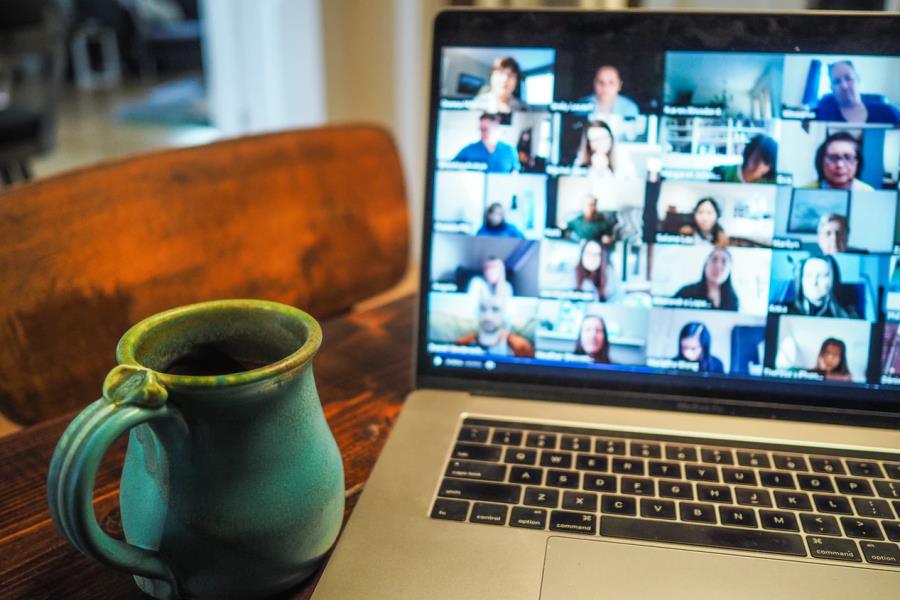 In the past year restrictions of COVID-19 lockdowns have forced every business to get creative in how they run events. From concerts to conferences the choice was clear: cancel or move online. The result? A flourishing of virtual events that showcase the best of Kiwi ingenuity and, in the process, persuaded many businesses to move online for good—pandemic or not.
Whether you're still considering your first virtual event, or you're a dab-hand at running webinars, these tips and real-life examples will help you create an engaging experience that draws your audience in and delivers on their expectations.
But first, in case you're not quite sold, let's review some of the benefits of moving your event online:
Reduced costs
With no need to hire a venue, additional support staff, catering, and more, you can run an event for less. This in turn allows you to reduce the cost of entry and open your event to more people.
Reach a wider audience
Location ceases to be a barrier. Participants worldwide can join your event without having to pay for travel and accommodation, or take time away from work or family.
Offer a richer programme
With less demand on their time, you can attract more high-demand speakers and experts who can easily share a pre-recorded message or presentation, or be available for a short video call.
Creation of promotional material
Recording your event gives you rich visual or audio material you can use to promote your business for years to come.
Keeping your audience engaged
But wait, it's not all win-win!
Virtual events can lack the energy and basic human-to-human connection of those carried out in the flesh, making it harder to get audience buy-in. You need to bear this in mind and build in elements that help you engage your audience.
For example, NZ's TechWeek2020, forced online due lockdown, included 'TechWeek TV'. This broadcast throughout the week with interviews, panel discussions, and other online video content to keep users interested.
Depending on the type of event you are running, here's some things to consider:
Make it interactive
Encourage participants to get involved and give them things to do. If you're running a long presentation look at ways of breaking up your time and bringing your audience into the conversation.
Some elements you could include are:
Short, real-time question and answer sessions
Polls that ask your audience for their ideas and feedback
Presentation-themed quizzes or competitions
Live product demos
Software like Slido, Kahoot! and Poll Everywhere can help to bring in this interactive element.
Incorporating the skills of a host to guide your audience can be a great way of putting a face to your event and brand, making things more personal and potentially bringing in some fun.
And on a more creative level, you could pre-send your audience event bags with things they can use during the event, like props or quotes to read out.
New Zealand company FAWC (Food And Wine Classic) even brought together a group of Hawke's Bay winemakers to offer virtual wine tasting, with participants each being sent a hamper of wine samples in advance so they could join in.
Get participants connecting
Think about ways your participants can share the event or draw from each other's skills.
A recent virtual gaming conference, for example, created a meeting system that allowed participants to search for others depending on their job or skills and then schedule a call with them. They also created a virtual exhibition hall by providing a space where 'exhibitors' could post their work and services for all to browse.
Audience interaction can also be encouraged depending on the platform you use. For example, organisers of a live concert series on Instagram found that whenever someone new joined the stream, their Instagram name showed up in the comments feed which naturally generated recognition and banter.
Keep your timing sharp
Create a schedule and stick to it. You may be able to get away with racing around to find a misplaced speaker in a real-life event, but online participants are less forgiving—it's much easier to turn off an app than it is to walk out on a room full of people!
If you have speakers, make sure they know to keep their offerings on point and on time—a good rule of thumb is to stay under the one hour mark, but often 30 minutes is optimal for audience attention spans.
Make it different
It's human nature to want to emulate the success of others, but make sure you don't get lost in the ever-growing crowd—after Coldplay's Chris Martin live-steamed singing from his lounge in lockdown, everyone started doing living-room concerts!
Think about what you want to convey, what typifies your company, and who your audience is, and then offer a point of difference. It could be as simple as creating a unique set of 'house rules' for your online gig, or bringing in a novelty element linked to your brand.
This doesn't just apply to live events. For example, an exhibition of New Zealand art during lockdown got creative and displayed across 300 digital street signs in Wellington, whilst NZ company Digital Future created an online directory for a nationwide careers expo that can be 'activated' if a lockdown or a restricted number of attendees is required. This way the expo can go ahead regardless of the restrictions imposed.
Make it easy for your audience to join
There are literally scores of tools and platforms out there to help you run your perfect event, but before you get carried away, make sure you consider your audience.
For instance, if you're playing to a large crowd, a popular well-known platform like Facebook may work best. This was the choice for The Royal New Zealand Ballet (RNZB) when they live-streamed a performance of Hansel and Gretel several times over lockdown.
Likewise, if your brand relies heavily on a social media platform, then using that enables you to harness your followers as the basis of your audience. For example, Lockdown Live used Instagram Stories to stream a live gig every Wednesday which automatically notified their followers when the event was starting.
For smaller audiences, where every participant matters, consider a platform where users don't need their own account to join in as this can be off-putting.
Key considerations
Of course, the key to success does not lie solely with audience engagement.
There are a few other critical elements to consider:
Solid internet
Without an adequate internet connection, your event runs the risk of interruptions, lag, or even totally disastrous blackouts. This is an area in which you really don't want to skimp! Make sure you have the speed and bandwidth you're likely to need. Check out what your speed is using our handy broadband assessment tool.
Be prepared
Technical issues happen—no matter how much prior testing you've done. Have backup equipment on standby, microphones, cameras and computers etc., and check battery levels. Make it easy to switch out dud equipment quicky.
Build in contingencies for your timetable
If you're bringing in multiple speakers, have a plan for unforeseen delays or scheduling issues.
Gather feedback
Finally, one of your best tools for improvement will always come from asking your participants how they thought things went. You're likely to get suggestions from a point of view you haven't yet considered which will help you go from strength to strength.
In conclusion
With the world digitising fast, businesses of all sizes should be considering how they can run successful online events that widen their reach and enable them to interact with new and existing customers.
Don't be afraid to think outside the box: start small and figure out what works best for you!
---