Blockchain accelerator to give startups business edge
---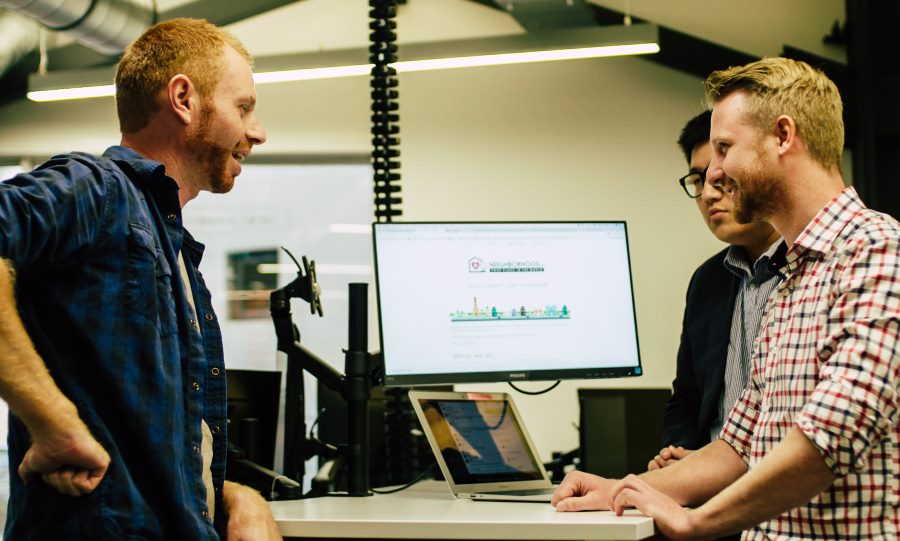 Blockchain venture studio Centrality, hopes New Zealand's first blockchain accelerator programme will be a launchpad to global opportunities for Kiwi startups.
Blockchain is often misunderstood to be synonymous with Bitcoin. As a result, and due in part to the recent hacking of New Zealand cryptocurrency exchange Cryptopia, some opinions about the blockchain industry have taken a blow. But cryptocurrencies like Bitcoin are merely one application of blockchain and new companies that see the potential of blockchain technology are capitalising on its benefits and poised to start executing in market.
While blockchain is a relatively recent technological advancement, it is rapidly becoming a more mainstream and accessible platform for tech startups to build on. A key driver of blockchain adoption is that it gives more autonomy to individual users as their data is encrypted and accessed by a private key, as opposed to stored on a centralised server.
The promise of these decentralised applications, or "dApps" as they are referred to, is they have the potential to completely transform industries and change the way that value is exchanged all around the world. dApps built using blockchain technology can solve a variety of critical world issues, ranging from digital identity to fintech, and supply chain automation.
Centrality, has been working on a number of core services to enable the easy building of dApps and is now incubating six projects that use blockchain technology. The accelerator programme is being delivered in partnership with New Zealand's accelerator facilitator, Lightning Lab.
Through Centrality the participating companies have been able to tap into a series of core technical services, built on blockchain technology, to build their dApps. They have also been exposed to leadership with Centrality that are world authorities on this new technology. Using the tools to build dApps provided by Centrality, this group of startups is able to go-to-market with strong technological foundations at a lower cost which will be passed on to their investors.
Each team received up to NZD100k seed funding to develop their concept and explore global market opportunities. Participating teams also received technical and commercial training to develop decentralised business models, which allow for them to build their business' use-cases for blockchain. Teams also get an opportunity pitch their proposition to local and global investors at Demo Day.
Teams gain access to core services in Centrality's ecosystem including messaging, digital ID, payment gateways, exchange tools, distributed storage, and compliant analytics. All of these protocols are able to integrate with the individual requirements of each dApp. By enabling the accelerator teams to build on top of existing technology, the ecosystem of core services provides a leg-up to compete in an environment where 90% of incumbent applications fail in the first 90 days.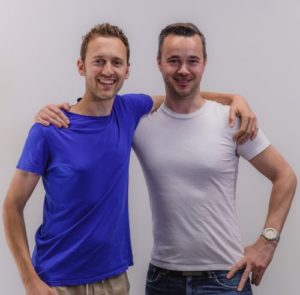 The Centrality Accelerator powered by Lightning Lab showcases six use-cases of blockchain in a wide range of areas: carbon offsetting, ethical data sourcing, film distribution, e-payments, tourism and digital identity.
The team focused on carbon offsetting is CarbonClick, a platform that makes carbon offsetting so easy it takes just a click. They're looking to disrupt the carbon offsetting industry, one that is ripe for innovation. Their platform offers users a one-click offset on their travel miles, from taxi rides to long-haul flights.
Through leveraging blockchain technology, CarbonClick have been able to solve the issue of double-counting and double-selling, which has discredited similar schemes in the past. It offers transparency and trust to users who will have the ability to track their carbon offset, potentially all the way down to the trees being planted. Co-founder of this platform, Jan Czaplicki, says transparency, backed by the blockchain is the mechanism which institutes credibility to the app, so that "people will know their contribution is making an impact."
Centrality GM of Strategic Partnerships, Andy Higgs, says New Zealand is the ideal test ground for global tech solutions and Centrality is furthering that legacy. He states that, "the current model has consumer data controlled by corporations often without permission. We are beginning to see the unintended consequences such as more frequent data breaches and questionable economic outcomes. Centrality has set out to build fair, socially conscious tech solutions that allow consumers to own their data and for businesses to use it fairly."
All of Centrality's Accelerator teams will be pitching their platforms at a "Demo Day" event, before taking their final products to market and potentially joining Centrality's ecosystem. This event is largely designed to introduce companies to investors, both local and international, to facilitate future partnerships and growth for success. New Zealand Minister of Statistics and Minister for Climate Change, Hon. James Shaw will deliver a keynote speech at the Centrality Accelerator Demo Day on Feb 27 at GridAKL.
Jeff Mann, Programme Director of the Accelerator says the successful teams will graduate from the programme with a broad set of highly applicable business skills, along with sustainable business models. "These companies have been through a rigorous programme and are already engaged with commercial partners who will fuel their growth. The ideal outcome is to match these ventures with the right level of investment that supports their growth to deliver unique and real value to customers."
Centrality Accelerator powered by Lightning Lab cohort:
Digital identity – Āhau
A cultural identity platform that reconnects you with your place in the world.
Empowering businesses to implement carbon offsetting with a simple, trustworthy, turnkey solution.
Optimising the theatrical distributing supply chain.
Enabling visitors to securely share their data to enhance their destination experience.
An easy way for groups to save, spend and manage money.
Market research – Yabble
A dataplace where brands and consumers can ethically exchange data and earn rewards.