A new year, a new group of inspiring young entrepreneurs
---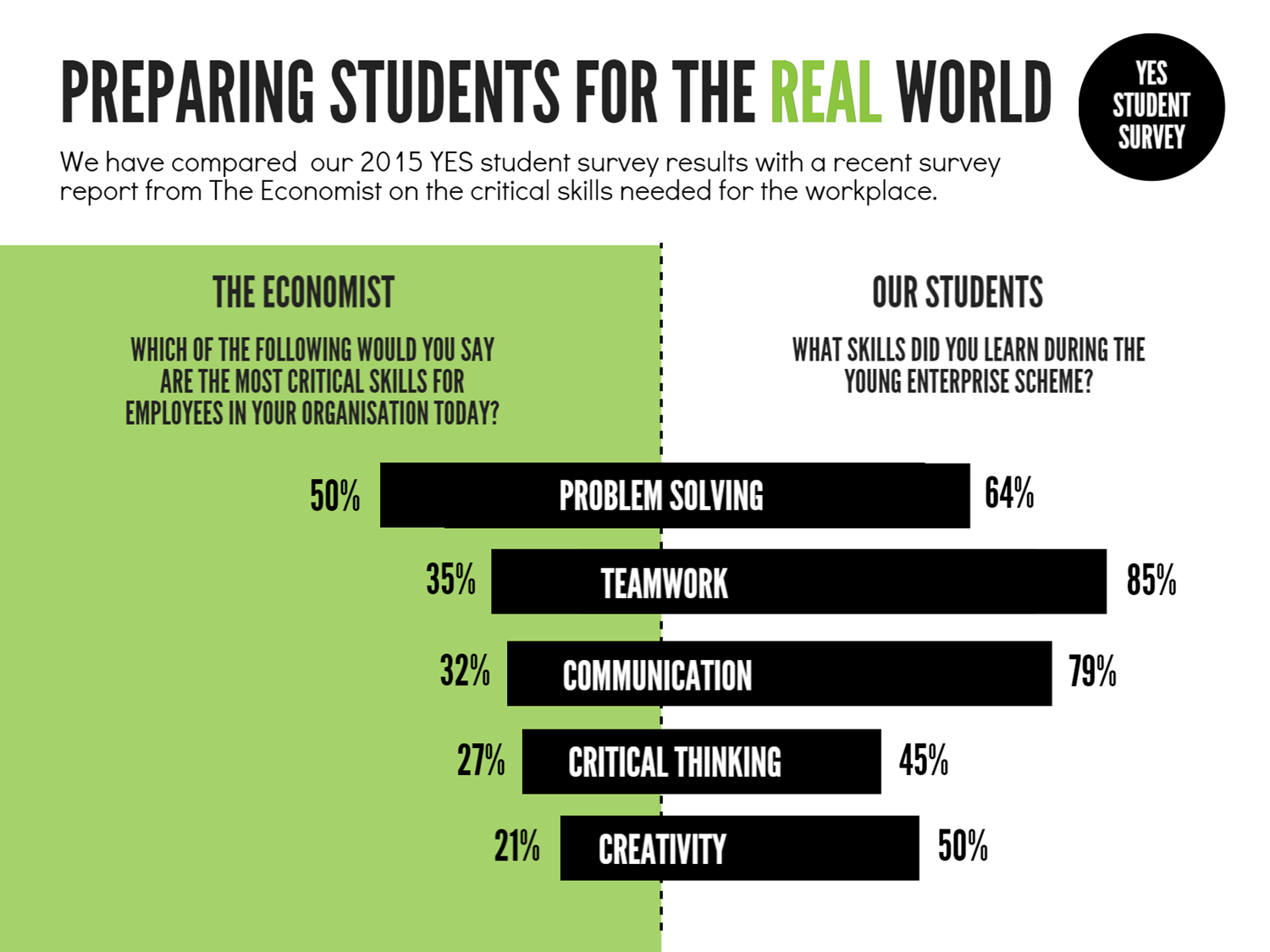 Terry Shubkin, Chief Excitement Officer of Young Enterprise Trust, talks about the outlook for young entrepreneurs, and opportunities to get involved in 2016…
---
One of the best things about working with Young Enterprise is the hope for the future you gain by spending time with young entrepreneurial kiwis. Often in the media we see the worst of New Zealand's youth. But the thousands of youth we connect with each year are intelligent, creative, funny and brilliantly innovative. They inspire us to do what we do!
Seeing as it's January, here at Young Enterprise we're gearing up for a new cohort of young entrepreneurs to join The Lion Foundation Young Enterprise Scheme. They're about to start back at school, where they will form around 600 real businesses. They will grow a seed of an idea into a fully-fledged product or service. They'll create a business plan, form an operations process, and hustle for sales out in the real world.
Along the way they'll need support from the business world too. If you're interested in hearing some of their ideas and sharing your experience and advice with them, please consider becoming a YES speedcoach, mentor or judge.
Speedcoaching means giving up one afternoon in February to listen to 5 groups of students pitch their newly formed ideas, and give them quick feedback. Mentoring is a longer process, where you meet with a YES Company multiple times throughout the year and help them to navigate the business world. Judging can be as a Dragon in a YES Dragons' Den, or through one of our programmes for younger entrepreneurial students (such as the BP Business Challenge with year 11 students, or a BizNinja Competition with Year 10's).
To sign up to volunteer as a coach, mentor or judge please check out our website http://youngenterprise.org.nz/volunteer or email support@youngenterprise.org.nz. We'd love to hear from you!
The start of 2016 also means a new cohort of YES Alumni will be embarking on their journey into adulthood. Some will continue studying, some will work full time, and some will focus on entrepreneurship. In October we surveyed the Class of 2015 to see what they had gotten from their YES experience.
Below are some of the key points we discovered:
75% said they have been inspired to start up their own company
The top business skills learnt were:
Business Planning 80%
Sales & Marketing 74%
Presentation skills 65%
Market research 64%
92% said that YES improved their confidence
As business owners, we're interested to know – what skills would you look for in a young employee? Flick us an email at support@youngenterprise.org.nz with any pearls of wisdom you can offer.
---
Terry Shubkin is CEO of Young Enterprise works with an estimated 90,000 students across New Zealand, including nearly 3,000 taking part in The Lion Foundation Young Enterprise Scheme. You can find out more about Young Enterprise, make a donation or volunteer on their website, www.youngenterprise.org.nz