10 Questions with Lucas Smith, Founder of Walk On
---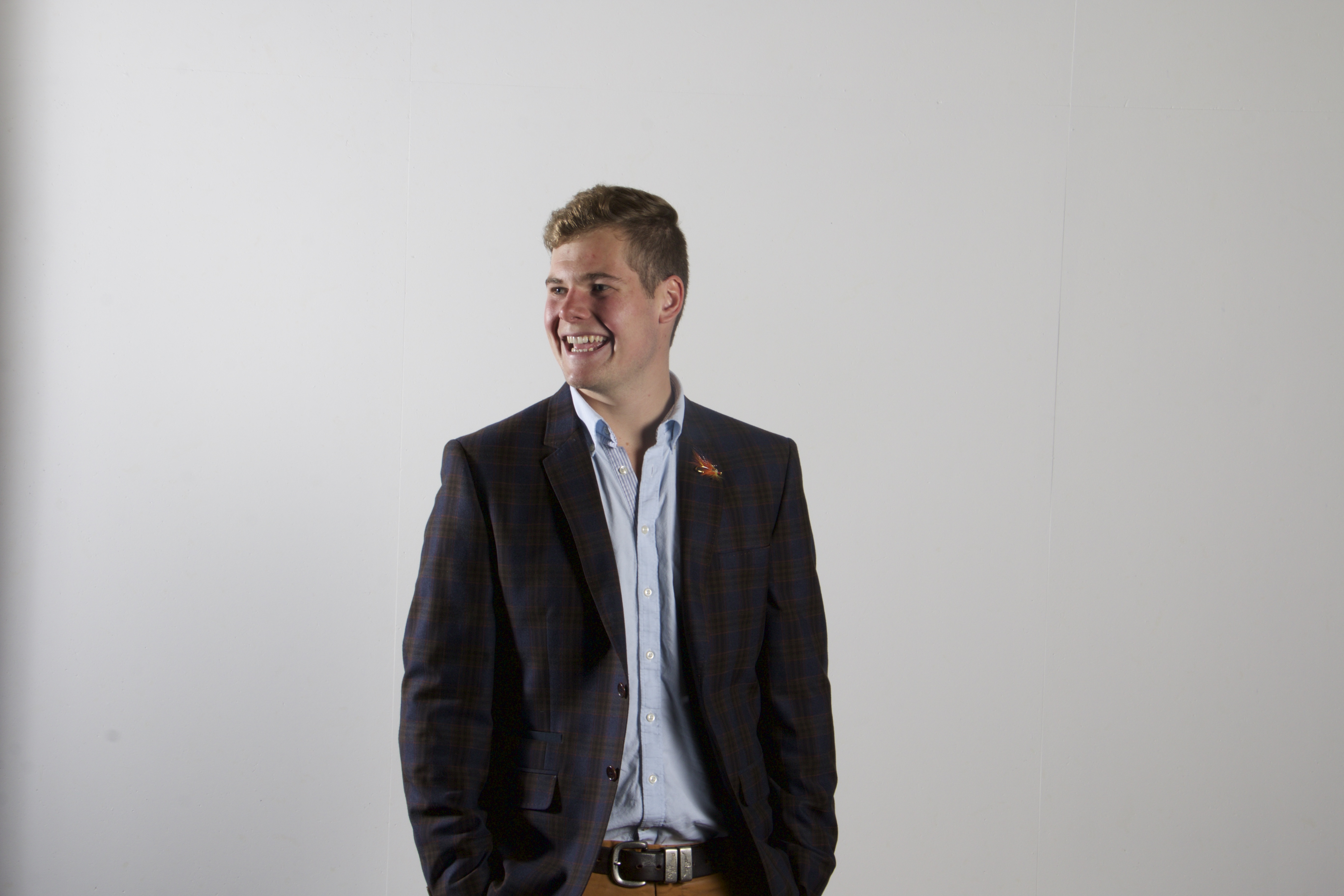 Like so many of the entrepreneurs #nzentrepreneur talks to, Walk On was founded because of a problem. A problem that Lucas Smith was determined to solve.

After seeing so many hikers' dream trips cut short because of infected blisters, Lucas set out to find a more effective solution than the silicone plasters so many of them were unsuccessfully using. The resulting product is completely natural and biodegradable blister prevention and protection made from hyperfine merino wool, and is now stocked in Torpedo 7 stores throughout New Zealand.
Can you tell us a bit about Walk On? What problems do you solve, who are your customers, and what do you sell?
Walk On began under a roar of blades. They belonged to a black Squirrel B3 helicopter. It was lifting off from the
tussock-clad McKinnon Pass on the world famous Milford Track. I had just loaded my fourth patient of my mountain guiding season into the helicopter for medical evacuation. The diagnosis: infected blisters. The problem annoyed me so much, that I simply had to act.
Walk On is a merino wool blister protection product aimed at active people who need to protect their feet; everyone from walkers, runners, dancers, skiers, and cyclists to those fond of high heels.
We use a silky strip of hyperfine merino wool to prevent and protect areas of irritation, blisters and sore feet. The wool is kept in breathable packaging that is fully reusable and recyclable. Walk On is designed to be used once and then buried either out there in the mountains or at home in the vegetable garden. Our hyperfine merino wool is biodegradable and will fully disappear into the soil within a year.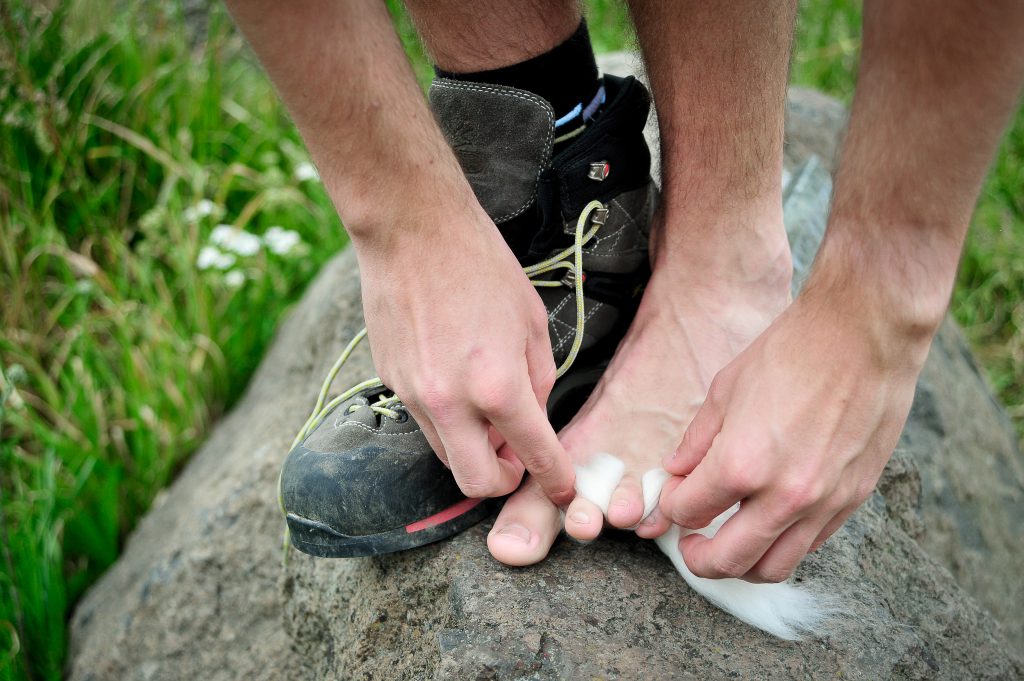 How and when did you get started in the industry?
I thought there must be a better way to make an environmentally friendly blister protection and prevention product that actually worked. I began my research in 2014 and ended up at the Alexander Turnbull Library in Wellington. It turns out this method was so effective that the ANZAC soldiers used it in the trenches during World War I.
The Milford and Routeburn tracks proved to be exceptional testing grounds. My research and development began in secret on these tracks. I would find a hiker who was suffering from blisters on both feet. I would place a plastic nightmare onto left foot and Walk On's hyperfine merino wool on the right.
By the end of the hike, I was only having to deal with the left foot blister.
Walk On was pushed to its performance limits. The product had to deal with extremes – 4,810 kilometres of mountainous hiking, freezing temperatures, mud, water, sweat and heat were only a few of the challenges. After two years of intense testing, we sat down to see how it performed. I don't think I have ever smiled so much in my life. Accompanying Walk On in these vigorous tests were the yellow silicone blister pads. Disappointing and painful are the two words that come to mind when thinking about their test results.
After being tested on 372 blisters, 21,390 toes and 2139 feet, Walk On was unveiled.
You are young and had no prior business experience – what made you think you could be successful in this industry?
My product. I saw the instant relief and subsequent smile Walk On gave my customers. The existing footcare products are incredibly boring and are about as effective as an ashtray on a motorcycle. There is no beauty, performance or passion left in the footcare industry, let alone anything biodegradable. Being young allows me to quickly adapt to rapid changes, find creative solutions to problems, and unlike companies in the industry, actually listen to what their consumers would like.
Many people put off starting a business because they don't have any money. Does it really take money to make money?
Yes, it does take money to make money. However, you simply don't need a large investment to get you started. Yes you need psychological investment, but large financial investment, not necessarily. I started Walk On with next to nothing. Having no money is simply a license to learn. I couldn't afford the $25k price tag of a beautiful, powerful, eCommerce website. So, I sat down for three days with a stack of design magazines, several pots of coffee and a playlist of YouTube tutorials. I just taught myself how to do it. Having limited money forces you to become an expert in your respective industry. As a result, you become incredibly resourceful and will understand the true value of a dollar.
A lot of people believe building businesses is too risky for the average person… Do you agree? Why or why not?
I agree.
If you look at the people who have started companies, you will very quickly see that most of us aren't 'normal people'. I'm learning that if you believe in yourself, your product and those around you, then welcome to the most incredibly challenging hunt of your life. To enter you will need to invest your savings, time and energy. The hunt comes with one condition: you can't do a half-arse job. It's either all or nothing. Are you ready to hunt? Good.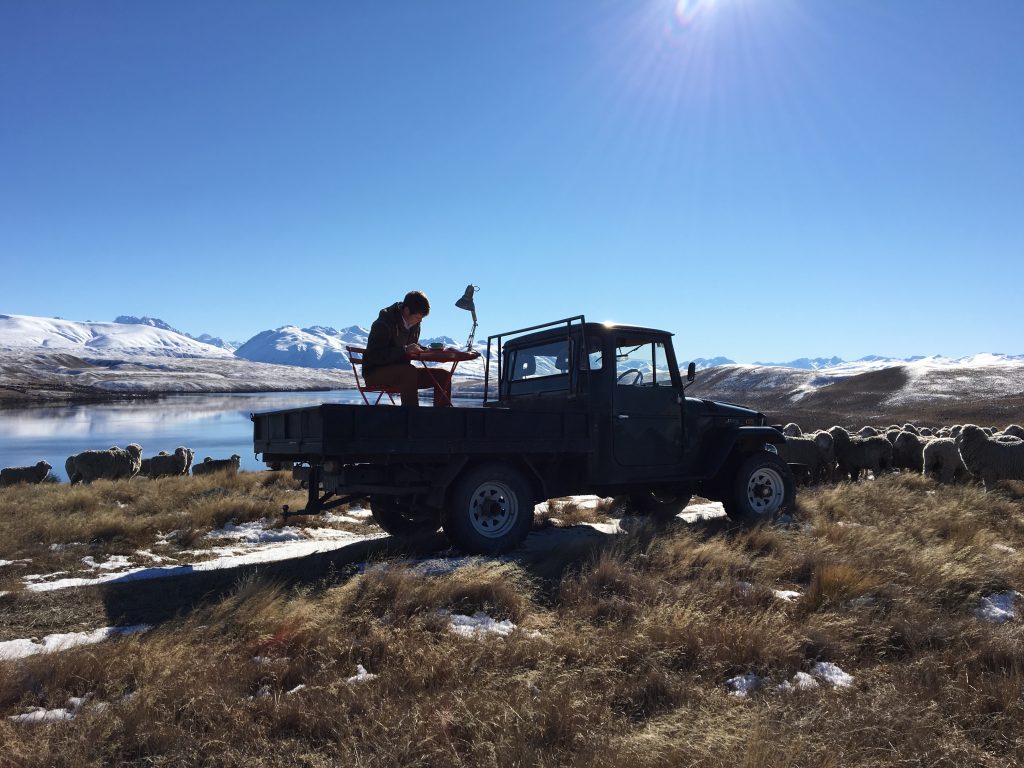 What's been the biggest challenge you've faced in building your business so far?
My biggest challenge was learning to slow down, plan and execute my moves. When you have an incredible idea or unrelenting drive, it can be tempting to dart off and chase the first thing that comes to mind. I would tear off in the 'right' direction with no plan, no revenue streams and I'd quickly hit a very big wall. Being a young male on a mission, I'm not very good at listening to those standing on the other side of the wall. It's hard to stop your mission and listen, but I simply wouldn't be on the journey I am today without the help of those around me.
What comes first – confidence or success? Why?
Confidence. I managed to tee up a meeting with the world's second largest outdoor equipment retailer because I rang them every day for a month and asked to speak with their purchasing team. They got so sick of me that it was just easier for them to hear me out. It doesn't matter if you don't feel confident, simply fake it until you make it.
Starting and building a business is the one of the most stressful things most people are ever faced with – what do you do to cope with stress?
I usually just shoot glass bottles with a large rifle. It helps that I grew up in the country!
Do you believe anyone can be a successful entrepreneur? Why or why not?
We live in the most beautiful country in the world and have the most amazing opportunities, but it's a case of utilising all the resources at your disposable, being positive, believing in yourself and following your mission.
What are the three most important skills or traits you would advise up and coming entrepreneurs to develop?
Don't listen to what you 'should' be doing
Resourcefulness
Dogged determination
---
Like this? Get entrepreneur articles by email.