The Pitch: Southland Silica
---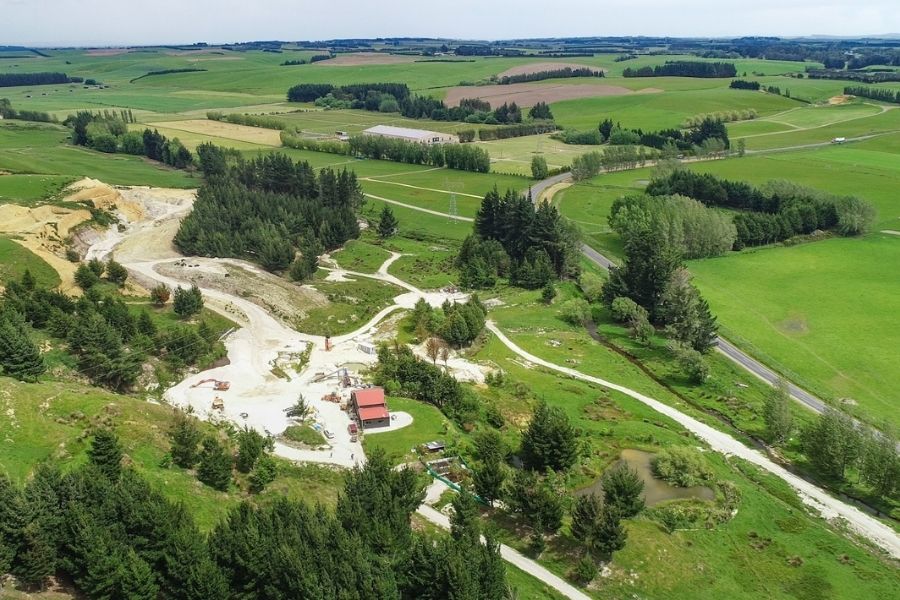 In The Pitch we take a closer look into some of the many current investment drives happening around Aotearoa New Zealand. Here, Tony Baker from Southland Silica gives us the lowdown on their quest to take advantage of the growing demand for EV batteries, solar panels and electricity grid storage.
Southland Silica holds New Zealand Petroleum and Minerals (NZPAM) exploration and mining permits in Southland. Underneath the permits – covering 7,500 hectares – lies an Inferred Ore Reserve of 50 million m³ of high purity silica and a 40,000 ounce gold resource.
This valuable silica resource is located in close proximity to the 650 MW Manapōuri hydro-station and the Awarua Industrial Estate adjoining South Port. The silica can be reduced to metallurgical silicon to be used to manufacture the next generation of grid storage / EV batteries or poly-silicon for the manufacture of solar panels. These assets all lying in an equilateral triangle with 150 km sides makes this investment opportunity globally unique.
The international silicon battery market size is estimated to grow from USD 38 million in 2020 to USD 177 million by 2025; it is expected to grow at a CAGR of 36.2%. The growth of this market is likely to be driven by the excellent features of silicon-based anode batteries consequent on silicon's high energy density compared with other metal anodes.
We seek to raise $4.4 million for a 24% stake in Southland Silica. Minimum investment is $5,000. The mining permits contain five million tons of high purity silica and 25,000 ounces of gold. This ore reserve has been identified over the last 40 years by exploration, mining and four drilling programs. As of May 2022 the market value of the silica is $50 per ton & $2,900 per ounce for gold. An in-situ value of $250 M of silica and $75 M for the gold. As the global financial reset takes place the gold price is likely to double at the least to $150 M.
The investment is to amalgamate the operations of two owner operators with a combined experience mining the Waimumu Quartz Gravels for gold and silica of over a 100 years. Between us we have three mining permits and an under explored exploration permit. Several forces are combining to drive the current commodity surge. Infrastructure spending and the global green-energy transition are driving demand over the 10 to 15 year bull commodity super cycle. We are seeking management expansion for a board of directors as a prerequisite to achieving an IPO.
The objective to make the mining permits profitable within a year. The mining profits will be utilised to explore and consent sufficient silica to warrant the capital expenditure on a metallurgical silicon refinery for the manufacture of the next generation of EV batteries. The goal is to secure the feedstock contract to a metallurgical silicon refinery at the Awarua Industrial Estate. Achieving this opportunity would generate an annual revenue stream for Southland Silica of $50 million. The income from the sale of silica and gold would continue over a 50 year period.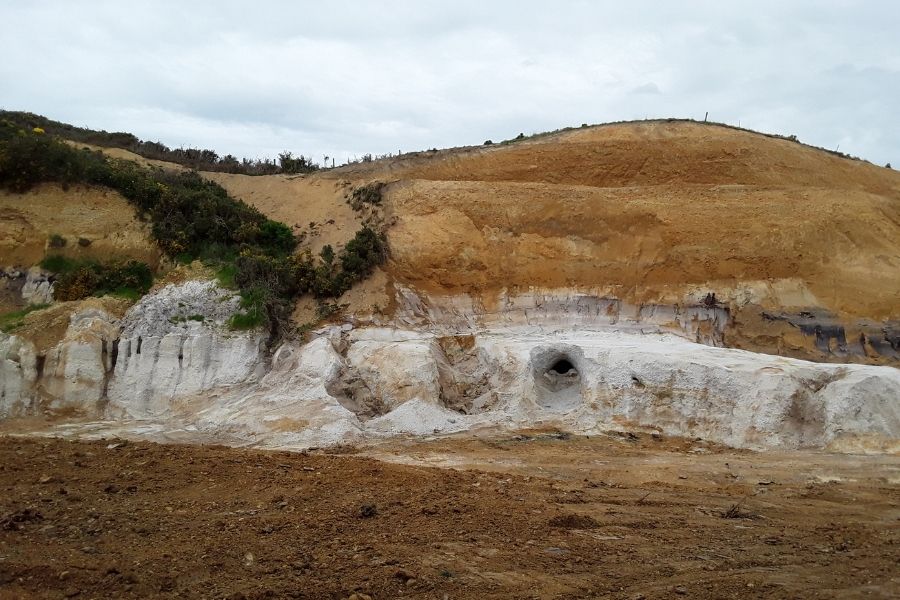 Current revenue opportunities for silica are not limited to but include:
• Processing the silica into bagged, palletised and containerised 3-D printing mortar.
• Sale into the International swimming pool industry.
• Sale into the national landscaping and building industry.
• Veneer surfaces on low cost Housing Modules.
• Architectural cladding Window Sills, Door Lintels and Cornices in tilt slab construction.
Progress is as follows:
In communication with 3-D house printing manufacturers based in Hamilton and Melbourne.
Currently working alongside the MacDiarmid Institute and Murihiku Regeneration looking for environmentally advantageous alternatives to supersede the aluminium smelter.
With the green hydrogen project compromised on the back of a geotechnical report silica reduction to either produce the next generation of silicon anode grid storage or EV batteries or poly-silicon for the manufacture of solar panels is now centre stage. The company is developing promising leads in the search for a multinational interested in taking the Awarua Industrial Estate towards manufacturing the next generation of EV batteries.
My background:
After graduating with an Honours Degree at the Otago School of Mines I worked in various hard rock mines in Australia, USA and Southern Africa both underground and opencast. This included several years in the deep mines on the Witwatersrand. On the Penalonga gold belt in eastern Zimbabwe I worked as Reduction Officer on a goldmine responsible for pouring 4,000 ounces of gold per month. After returning to New Zealand and five years with the Ministry of Economic Development Mines Inspectorate I went into private enterprise exploring for alluvial and hard rock gold deposits throughout Otago and Southland. After deciding to develop the Waimumu Stream deposit near Gore in Southland I've been involved in the commercialisation of this operation since 1987.
---
Read more
Read more about this funding campaign at Investamatch.
Disclaimer: The information on this website is provided for general information only and does not constitute financial advice, an offer, or an investment prospectus. NZ Entrepreneur Magazine does not assume any responsibility for giving legal or other professional advice and disclaims any liability arising from the use of the information. All investment is risky and you should seek expert advice from a qualified professional adviser.