Taking the pulse of New Zealand's sales profession
---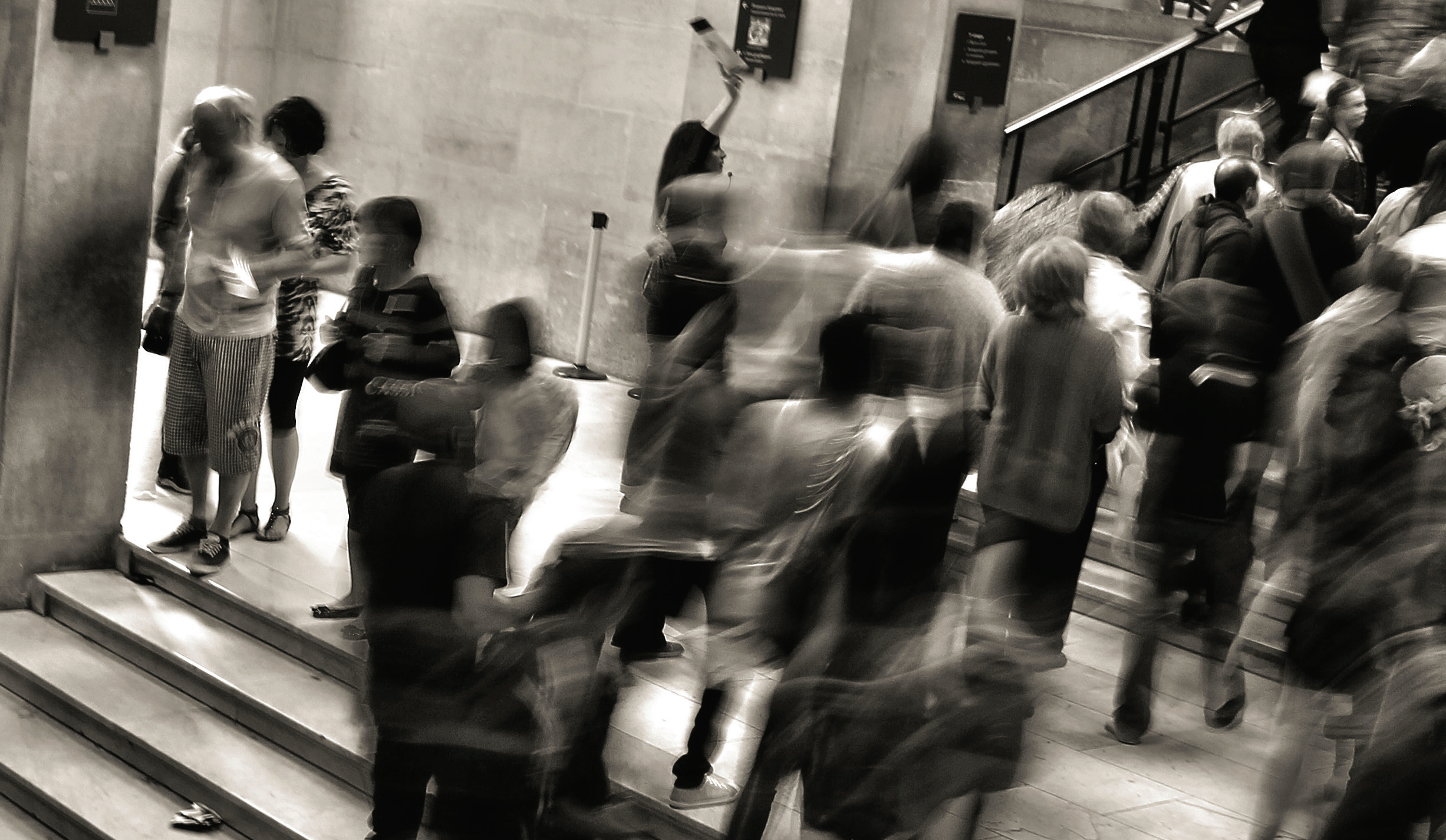 Why is this important as an entrepreneur? Without sales, no business. It's important we're aware of the landscape we work within and how that impacts our ability to grow our businesses. As this article clearly points out – knowledge is power, but only if you take action on what you know.
The world of the traditional sales professional has undergone significant change, especially over the last decade. It wouldn't be wrong to say that 2008's Global Financial Crisis, as with other major historical economic events, played an integral part in the latest cycle of challenges; shaking sales organisations to the core when the money dried up.
While we have mostly recovered from the GFC fallout, New Zealand sales professionals in both business-to-consumer and business-to-business must now navigate the increasing impact of the online world, including social media, on lead generation and the sales cycle.
Recent research by Influence Central revealed that for 90% of consumers, an online review of a product or service is more important than input from a salesperson.
Constant connectivity coupled with increasing dependence on the 'all seeing, all knowing' Internet has changed the way people buy, and thus the way sales professionals must sell. It's clear that buyers like to do their research to get the maximum value out of every dollar they spend before they make any purchase, and this has made the work of sales professionals even more challenging.
We spoke to five New Zealand sales training and development experts to take the 'pulse' of the sales profession in New Zealand, and get their take on the three biggest challenges facing our sales professionals. Here are their insights.
MARTIN PERCIVAL, MANAGING DIRECTOR, ACHIEVEGLOBAL NZ
Pressure to develop new opportunities or leads
New Zealand as a marketplace has always been finite in terms of opportunity and leads. As such, sales endeavours have often related to the cyclical buying requirements related to reinvestment and maintenance.
Then the GFC landed.
We're still experiencing the spend rationalisation and conservative behaviour that permeated the years following the GFC. Also, when we do spend, we look for cheaper alternatives or drive discounts in our suppliers.
As a result, sales organisations are putting increasing pressures and emphasis on sales team members to adopt new strategies, new thought processes and skills – generally without training or support – to prospect and open doors in a marketplace already limited with opportunity, as preexisting relationships dry up.
Less emphasis on pre-existing relationships
Historically, the New Zealand marketplace has been heavily weighted regarding interpersonal relationships. Being able to build relationships built on trust meant long-term success and ensured that the competition couldn't enter the fray.
In the current climate, however, budget holders are expected to show a positive return on investment and often find themselves in an extended procurement process with additional team members who focus on the tangible financial aspects of a transaction rather than the immeasurable service or relationship aspect.
In essence, it has become about price, and the salespeople who differentiated themselves through their relationships are struggling to maintain their position.
Lack of motivation
Over the past few years, increased buyer expectations, longer sales cycles, reduced budgets, and growing price competition have all contributed towards the fact that sales has become a far more challenging profession.
Sales professionals now need to work twice as hard for a budget, which has been slashed to the smallest permissible level. Therefore, sales professionals now must possess a resilience beyond that which was required in the past, to remain motivated and excited about the next potential opportunity.
ROSS WILSON, CEO, GROWING ORGANISATIONS
Maintaining a human relationship with the buyer in the digital age
Our customers' time resource is stretched to breaking point. Everyone is 'meeting-ed out' and exhausted. As a result, meetings are set weeks in advance, if you get one at all. Often we have to resort to 'phone meetings' instead. Therefore, even existing customers are harder and harder to get time with.
Keeping up with the rapid turnover of staff
Contacts, especially gatekeepers, as well as decision-makers, move on before you've been able to build trust – hence one has to start building trust and relationships with the new people all over again.
Complying with marketing departments demand to keep CRM (customer relationship management) systems current at all times
This requires hours of a salesperson's time every week, taking them away from productive sales activity. Obviously, this impacts their sales performance and results.
STUART EDMUNDS, CEO, NEW ZEALAND SALES INSTITUTE
Lack of laser-like focus
Every company in every industry has their unique sales challenges, but one universal issue is the frustrated inability of sellers to focus on the most important things. Salespeople fight the daily war against distractions and non-urgent activities that come up with the inevitable impact on focusing exclusively on what's most important to your pipeline.
Embracing technology
Technology adoption among sales professionals has been well behind marketing. There is now an explosion of sales automation technologies specific to sales professionals, but those same sales professionals need to take advantage of what's now in front of them. There's still tremendous scope for more effective tools to play an increasingly important role in improving sales productivity and effectiveness.
Need for great sales management
Far too few salespeople have competent sales management who can guide, coach, support, mentor, motivate and direct their activities (apart from keeping other conflicting priorities at bay), to help them in creating the best environment to ultimately drive (over-) achievement of sales.
JOANNE HYLAND, DIRECTOR, PROFORMANCE
Keeping up with technology
Technology, coupled with the speed of change, is inevitably going to have a widespread and highly impactful effect on sales people and our ability to sell effectively. Our customers can access all sorts of information about ourselves, our company and our products through online sources without even conversing with us.
We can control some of the information online, and hence it's positive to the brand. But inevitably there will be information that we cannot control, including friends, posting inappropriate photos of us online, customers publishing product reviews we don't like, and competitors outplaying us. This puts increasing pressure on organisations and their sales teams to be constantly informed and able to respond appropriately.
Moreover, our sales resources have changed. Our customers expect us to have smartphones, tablets and to be able to immediately access sales information, stock levels, pricing options that help them to make their decision. They're not prepared to wait in this environment where we are all time poor and want immediate solutions.
Providing customised solutions
Sales is a competitive industry, where the dynamics change continuously. With all the technology we have at our fingertips, we should have live comprehensive sales data to inform, educate and advise our customer on the best solution for their business.
No two customers should be treated the same or given the same offer. In-depth analysis enables us to tailor our offer in a manner that is win/win for our customer and us. The outstanding sales person should aim to be in the position whereby your client does not want to be without him/her.
Overcoming our limitations
A good salesperson needs to be aware of his/her skills and abilities as well as his/her limitations. They need to source feedback and coaching to enable continuous self-improvement. They need to look for opportunities to upskill, grow and develop.
PAUL O'DONOHUE, CEO, SALESSTAR
Getting in front of their target market
The people who we need to reach have become busier than they used to be five years ago. Moreover, they are bombarded with thousands of marketing messages every day. Getting their attention is a big challenge.
Commoditisation of product/service
It's a global world, and our products and services are being commoditised.
Prolonged sales cycles
Most of the time, companies only buy if they have to buy, so decisions are being stalled.
Knowledge is power
More knowledge is more power. It's clear the modern salesperson must be provided with a level of management support and guidance that goes far beyond just increasing their targets for new meetings or cold calls or sales each week.
The pressures of rationalised sales teams and budgets, increased reporting pressures and increased operational requirements can leave sales reps feeling isolated, unrecognised and vulnerable. There needs to be more sales management capability in New Zealand, providing more coaching and support for sales team members.
The sales professional of today must understand that more than ever, in this ever-changing playing field, it's the survival of the fittest. On the bright side, the sales professional that is flexible, resourceful and innovative, and can add something of real value to each customer interaction, will always be able to make his or her mark.
---
Like this? Get entrepreneur articles by email.