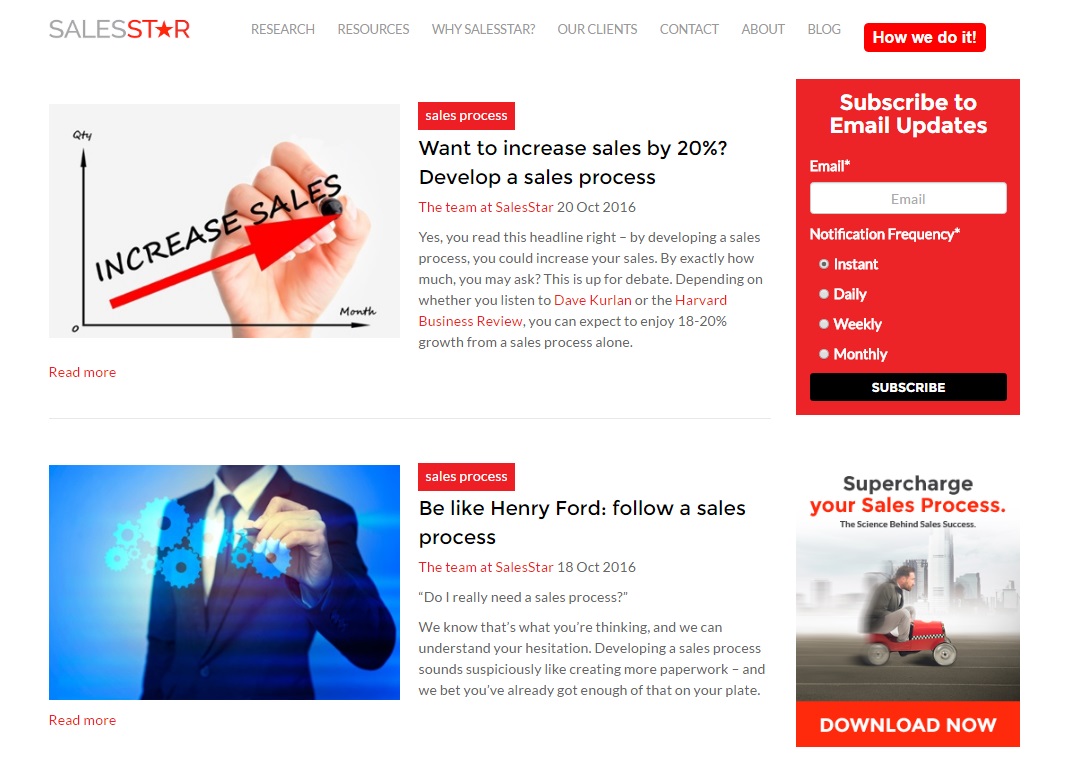 So you've finally launched! Your website's up, your doors are open, your products and services are ready and waiting to fly out the door. Now if only you had some sales!
Prospecting, qualifying, consulting… Most entrepreneurs know that selling is one of the most valuable skills in business, but for many it's the stuff of nightmares.
If your business relies on interacting with and selling to people face to face or over the phone, you'll need some top consulting and sales skills and processes in place to ensure you're converting those hard earned leads into customers.
Since 2005 SalesStar has been helping New Zealand businesses improve their sales performance, and their sales blog has heaps of sales tips and resources to help entrepreneurs and business owners improve their sales skills and set up powerful sales processes.
Some of the topics covered include:
Sales Management
Sales Strategy
Sales Process
Sales Skills
Sales Recruitment
Lead Generation
For yourself and for your staff, the SalesStar sales blog is a great resource for businesses frustrated at not meeting sales expectations or who want to take their sales performance to the next level.
OVERVIEW
Who: SalesStar
What: Sales Blog
Where: www.salesstar.com
---
Like this? Get entrepreneur articles by email.