Mark Knoff-Thomas: Public-Private Partnerships key to future NZ growth
---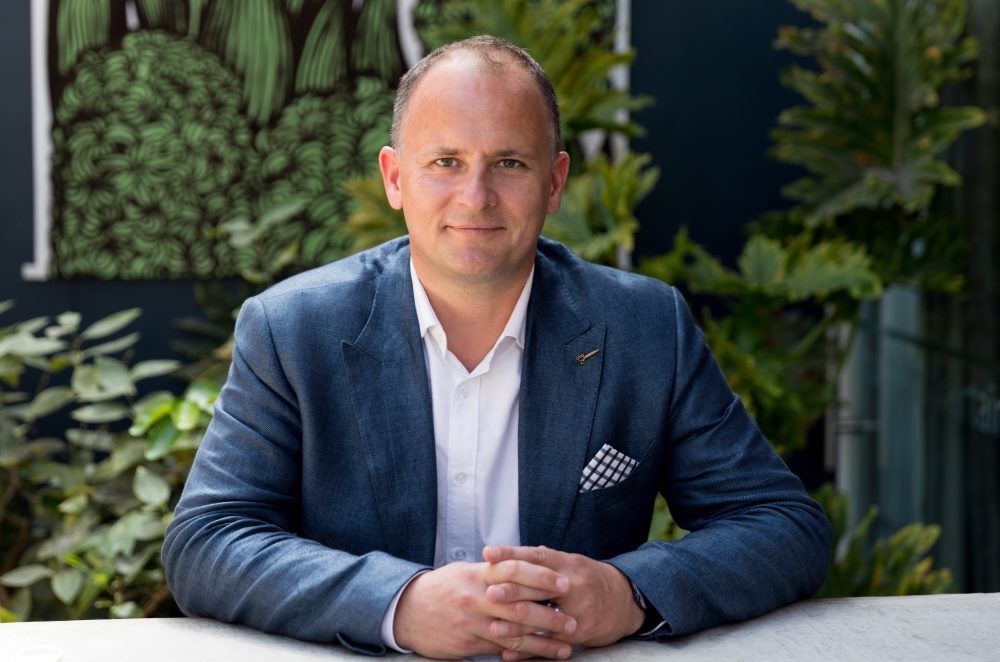 As the growth of New Zealand continues its upward trajectory, so too does our need for adequate infrastructure. Growth and demand are continually surpassing what councils have the ability to fund, leaving us lurching from one under-funded project to another, or worse still, leaving many key projects to be placed on hold.
We are reaching a critical point in New Zealand. Population rates far surpass the reach of the infrastructure available, creating (what many of us have experienced first-hand), a massive infrastructure deficit.
For decades, New Zealand has tended to think of development in terms of immediate or short-term needs. This has meant we're continuously left with a backlog of infrastructure projects, that no longer meet the needs of our ever-growing population. The pressure is on to deliver some of the largest projects New Zealand has ever seen – but how can we feasibly achieve this scale of growth?
The truth is, we don't have the resources to grow on our own. The only way to overcome this increasing deficit and accelerate development, is to fully embrace public-private partnerships (PPP) – allowing local and international private developers to build large scale projects. Local and central government still have critical roles to play, but if we rely solely on the public sector to fund these, the reality is, we will continue to fall further behind.
Our infrastructure developments need to be viewed from a macro-level – with central government playing a key role in easing the access to resources and land while working more collaboratively with regional and local councils. Although the threat of a change in government is inevitable with each election, there's an urgent need to develop a strategic, bi-partisan approach when it comes to essential infrastructure developments. Only then, can the government engage meaningfully with private investors to carry out these projects.
Progressive cities require progressive thinking. Recent signals from Auckland Council regarding their willingness to engage with central government about the commercial concerns of business owners impacted by the City Rail Link, are a step in the right direction.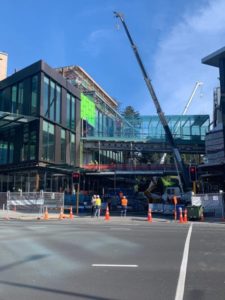 As New Zealand continues to grow, connectivity is increasingly impacting on people's decisions on where to live, where to work or where to start and invest in businesses. As a result people, in larger metropolitan areas, will naturally cluster more around transport corridors – which means bridging the distance by creating effective, fast and efficient modes of transport is critical. The role of the public sector should be to collaboratively identify what developments need to take place in certain parts of each city, creating a nation-wide blueprint for years to come.
Ultimately, to compete on the world stage and secure further investment to develop our cities, we need to achieve economies of scale. The only way to achieve this, is by having optimal population density and ensuring that anything we build will be sustainable and economically viable.
New Zealand relies on overseas investment – and as we grow, so will our need for more private and overseas investments. One thing to keep front of mind, as a nation we are competing with other like-minded countries (for investment and tourism amongst other things), so we want to remove as many barriers as possible. We need to make sure the world sees New Zealand as an attractive investment opportunity and that we're open for business.
Examples like the Johnstone's Hill tunnel extension Puhoi to Wellsford motorway – a PPP contract between the New Zealand Transport Agency and the Northern Express Group (a joint venture with Fletcher and Spanish firm Acciona) – is set to alleviate congestion by late 2021, catering to over 35,000 commuters daily, creating economic benefits for more rural areas like Northland. A project, that would have likely been put on the backburner if it wasn't for this funding model.
In embracing the PPP model (and overseas investment) more regularly, we can begin to overcome the backlog of projects that our communities so desperately need. There will be no shortage in developers, investors and companies looking to work with the government to develop New Zealand's infrastructure – which will no doubt have a positive effect on the economy and the overall wellbeing of Kiwis.
The time is now. If we are to meet our growing needs, there must be a fundamental shift in the way in which we view our infrastructure developments. We need to decide what we want our country to look like 10, 20 or even 100 years from now and embrace bolder, more sustainable and future-proofed ideas.
---
Mark Knoff-Thomas is CEO at Newmarket Business Association
Like this? Get entrepreneur articles by email.