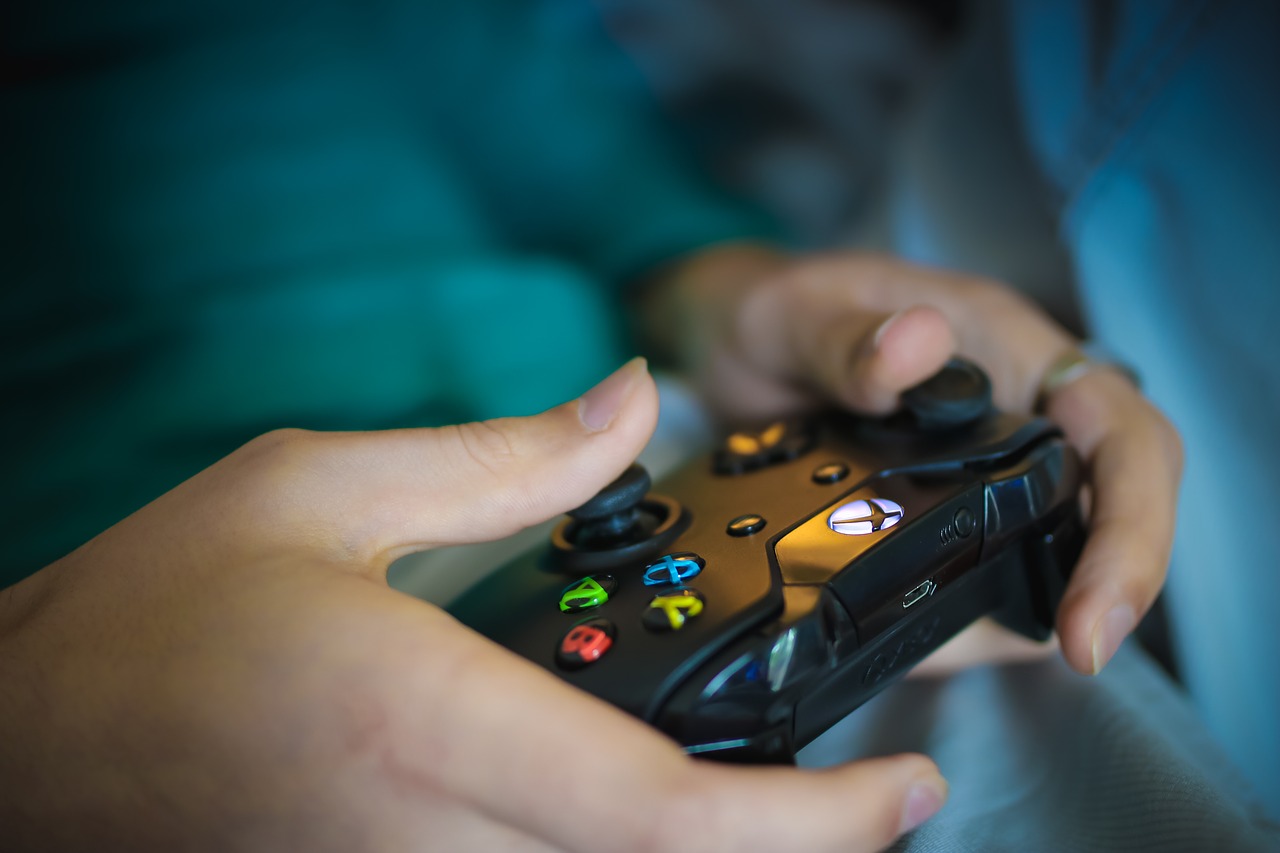 New Zealanders continue to embrace video and computer games, as evidenced by new sales figures released today by the Interactive Games & Entertainment Association (IGEA).
Consumer spending on games and hardware reached $452.3 million in 2017, a seven per cent spike on the previous year's sales. New Zealand total physical retail sales came in at $118.3 million and overall digital sales at $334 million last year.
According to data from The NPD Group, overall physical retail sales experienced a slight four per cent decline, however this was offset by an increase in sales volume, which was up four per cent in 2017. Home console hardware and accessories sales also increased last year. Kiwis embraced both new and retro consoles. PlayStation®4 continued to dominate the hardware sector with Xbox One bolstering category growth with the introduction of Xbox One X. The Nintendo Switch also entered the market, performing well alongside the Nintendo Classic Mini: SNES and Nintendo Classic Mini: NES.
Research from tech analysts Telsyte shows total digital sales were strong, up 12 per cent in 2017. Digital downloads, including full game downloads and digital extras, increased by 20 per cent last year. Subscription revenue also continued to grow, up 22 per cent year-on-year. Mobile game sales retained the majority share of the digital games market at $175 million.
"The New Zealand video and computer games industry is in great shape, evidenced by the latest sales figures that show consumer spending is headed towards half a billion dollars," said Ron Curry, CEO of IGEA. "New Zealanders are more than happy to access their games content in a variety of ways, both physically and digitally. Sales for the current generation of consoles – PS4™, Xbox One and Nintendo Switch – remain strong. At the same time, we're seeing impressive growth in subscription revenue, mobile game sales, and downloads of digital games and extras."
Foad Fadaghi, Telsyte Managing Director, said: "With greater than 70 per cent of households having access to the ultra-fast broadband (UFB), New Zealand's gamers continue to increase their spending on digital games and extras at a rapid rate."
An infographic of the 2017 New Zealand sales data follows.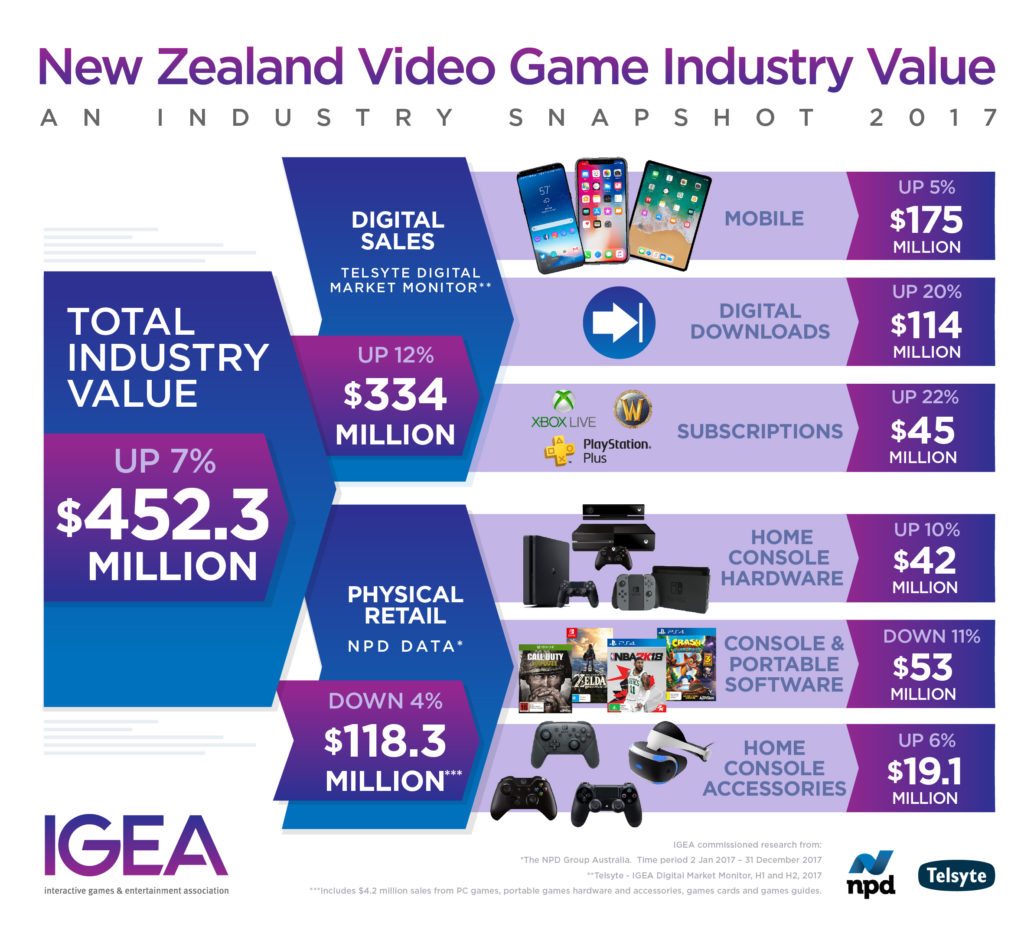 For more information contact:
Amy Rathbone
Espresso Communications
+61 2 8016 2200
igea@espressocomms.com.au