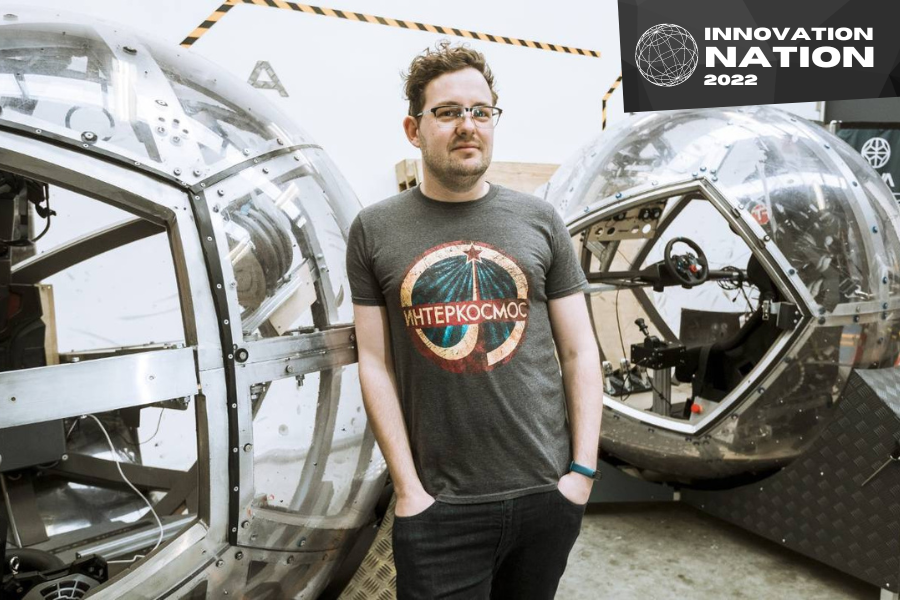 WHO: Eight360
Founder: Terry Miller
HQ: Wellington
---
What products, services, solutions or technology have you developed?
Eight360 is a Virtual Reality hardware company based in Wellington, NZ.
Over the last 7 years we have developed a world-unique motion experience platform called the NOVA.
NOVA is a "virtual vehicle", able to put you inside a realistic VR environment, but also recreate the motion sensations to go with it. The unique design – a completely untethered sphere – allows it to perform full rolls, flips and spins including going completely upside down. That freedom to move is our main point of difference, and gives us a far wider range of forces to play with to get you that much closer to the real thing.
WHAT KEY CUSTOMER PROBLEMS OR CUSTOMER "WANTS" DOES YOUR SOLUTION SOLVE?
We see the most value for NOVA in simulation and training, where operators need to learn the feel of their vehicles and practice dangerous activities or situations without the need to do it for real.
The NOVA platform is practical, portable, and customisable, unlocking new ways to deliver this training. Using a simulator is so much safer and more cost effective than real-life, but it also makes training more accessible and effective as you have so much more control of the scenario.
It can also recreate specific situations that are otherwise difficult or impossible to practice, including conducting dangerous handling manoeuvres and operating specialist equipment in unusual circumstances.
Who and where are your target customers?
Our main focus is selling NOVA as a training platform for Defence applications. Our first customer was NZDF and we continue to work with them, leveraging the relationship and the learnings from that project to expand into AusDF and the USA as well as further afield.
The unique capabilities of the NOVA platform make it valuable as a research tool and we are also selling to Universities, with several sales in NZ and Australia already. There are a wide range of use-cases in the academic space including vehicle training and testing, immersive experience and UX design, human interface research, developing unique psychology experiments, and as a design tool for aerospace and aeronautical engineering.
How and when did you first come up with the idea for your business?
NOVA began as a hobby project between 3 wellington engineers, to explore VR technology and build a crazy contraption in a shed for our own amusement. The original concept was to be a helicopter hover trainer, as the rolling motion is perfect for rotorcraft and the safety issues in learning to fly a helicopter are pretty obvious. Unlike a plane, helis are inherently unstable and require the instinctive muscle memory and "seat of the pants" understanding of the vehicle in order to maintain control.
With a working prototype, we began to recognise a much wider range of applications for the platform. Namely, dangerous activities where you are operating a vehicle and rely on feeling the motion in order to maintain "situational awareness" and operate safely.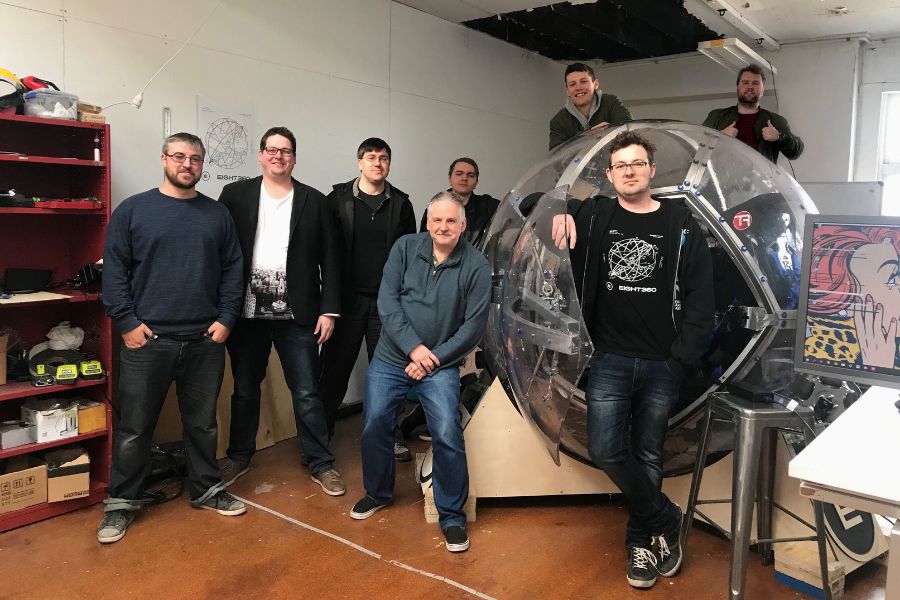 What are three things about your business that you are proud of?
The thing I love most is when we have people in for demos and you see the look of wonder on their face as they climb out. NOVA is such a crazy concept and the fact that we have managed to develop it into a real thing that you can sit in and experience, and that it has such a mind-blowing effect on people, is really cool.
From right here in Petone, we have developed a unique innovative technology that no-one has ever seen before. We have created the future. Now we're getting attention from huge companies across the world because we have built something they want.
Gabe Newell, Founder of Valve and godfather of the VR industry, came to visit us right here in Petone. And then namedropped us on national TV with John Campbell right next to WETA and Rocketlab.
How do you market your business and what advice do you have for others around marketing?
As a startup with limited resources we need to focus on where the most value is, and so we have not put much work into general marketing and public awareness for Eight360 as the product is not a consumer device. Rather, we focus on direct outreach to potential customers who match our expected profile, and appearances at industry events so that we are getting in front of the right people.
However, I think we have it a lot easier than most with a product like NOVA that is so futuristic and cool looking. Obviously it attracts a lot of attention by itself. People are excited by what it can do and they want to take it for a spin themselves and so we end up getting a lot of awareness through word-of-mouth.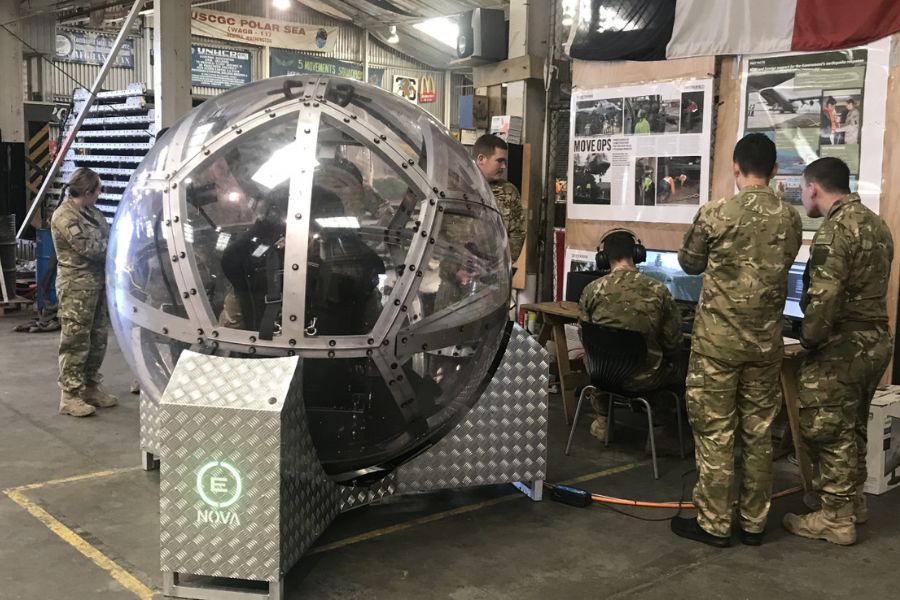 What's been the biggest challenge you've faced in building your business so far?
Hardware is hard, especially doing it here in NZ so far from the rest of the world.
It was never going to be easy, but the effects of COVID have made it that much harder – we need to be physically in the office to actually build our product. For 2 years we basically weren't able to travel or have customers visit us for demos. The global supply chain issues have meant parts take months (or years!) to arrive. The talent pipeline has dried up and the investment environment has got a lot tougher as well.
But at the same time, the world has changed for everyone and it has opened up new opportunities for us. It forced us to move faster and adapt the way we work to something which is actually better in the long run. We've built awesome relationships with international partners who have been our hands on the ground and taken demo units for us so that we can have a footprint in those markets.
What is the biggest entrepreneur lesson you would like to share with other Kiwis thinking of starting their own business?
You can't really know what is and isn't achievable, and if you want to have a chance of accomplishing something unbelievable you have to put yourself in a situation where it could happen.
To get lucky you have to roll the dice.
Story created in partnership with Creative HQ.
---
Innovation Nation is a series celebrating stories of innovation and diversity in entrepreneurship from around New Zealand.
Innovation Nation proudly supported by: