10 Questions with Hamish Acland of Mons Royale
---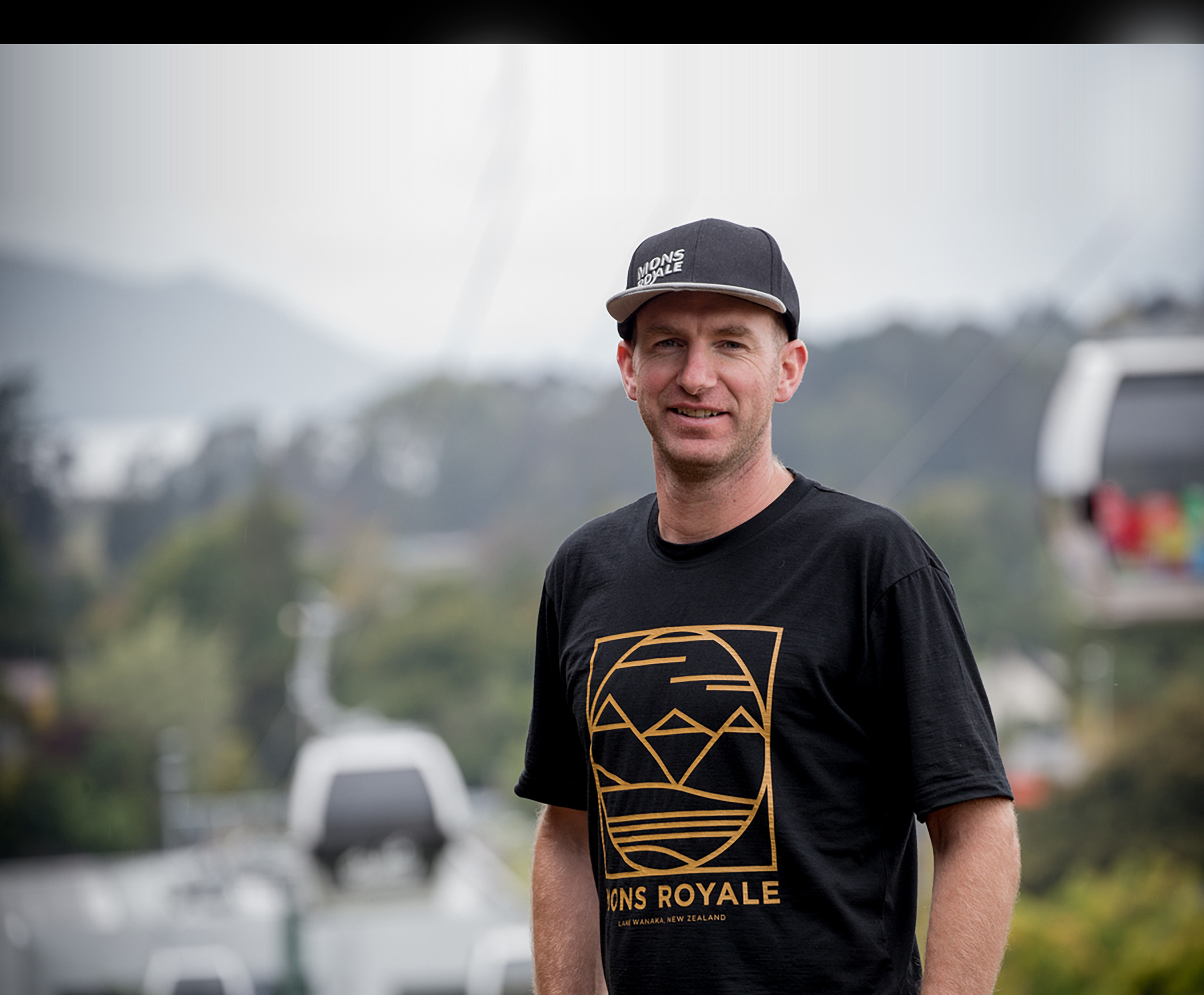 In 2006, after years of living out of a bag while travelling the world on the pro freeskiing circuit, Wanaka's Hamish Acland wondered why his thermal underlayers could not be as fashionable as they were functional.
Three years later, Hamish and his now wife and co-founder Hannah shipped the first orders of Mons Royale merino wool performance wear and the brand is now stocked in over 400 retail outlets worldwide and is even worn by the NZ Olympic team. Splitting his time between offices in Switzerland and Wanaka, we asked Hamish to share his story.
NZE: What's the story behind Mons Royale, how did you come up with the idea and how did you get it started?
As a professional skier, I travelled the world out of a ski bag and I noticed that I wouldn't want to wear the merino base layer that I had at the time other than on the mountain. This led to the idea of creating a brand that designed technical products that could be worn as easily on the mountain as off. It seems obvious now but at the time, the outdoor industry was all about making everything look like it was for climbing Everest.
I wrote what you might call a brand blueprint, and how the brand would develop over the first years. Focusing on the gap in the market and how to differentiate itself against what was an established category. At the end of 2008, I had developed samples, and had sold into NZ retailers.  It was then I met Hannah Aubrey, my now wife, Hannah was just back from a three-year stint in New York at an idea led innovation company. We headed to the ISPO trade show to present the line and while there realised that the original translation wasn't quite right, so we stalled production and Hannah re-designed all of the graphics and identity in a week.
In 2009 we shipped the first orders to I think five retailers in that first winter, and we had enough stock for 30. So when we got a shop calling, wondering if we had stock, we easily said yes. We had pretty good sales for a year one and through my ski sponsor Volkl my team manager introduced me to a Swiss Retailer and Distributor and we shipped our end of line to his two stores. It sounds lucky but we already had both German and French translation on the packaging and by the next ISPO Trade Show in Munich we picked up two more distributors and we were on a roll.
NZE:And what made you think you could build a successful business?
Back in 2005 I set up the Free Ski Open NZ, the event attracted the world's best skiers and sponsors saw the potential to make viable. Interestingly the event was not my own but for a not for profit 'freeskiing association'. I was extremely passionate about it, made next to nothing and didn't really help my ski career but it taught me a huge amount. It also proved the advantages of running a global business from New Zealand.
My family has also played a bit part, looking back I grew up in an entrepreneurial environment, I come from that sort of family where you are always looking at designing a better way, solving a problem.
The action sports community had a big effect, it was really emerging through my teens, and I saw first hand the emergence of snowboarding the industry and opportunity that came with it, then energy drinks like Red Bull and as I was growing up it in through my skiing, it seemed very natural that I would go into business within the industry.
NZE: Looking back, if you could go through the start up process all over again, what three things would you do differently?
I would have invested more resource into social media, that would have been when there were less brands active in the space and the return on investment was exponentially far greater. Doing this we would have also gained better insights from the Mons Royale early adopter fan base. Which leads me to e-commerce. We should have done more in this channel to simply learn more about our fans. Which is similar to my final point, I wish we had set up with our own office or people on the ground in Europe from the start. I don't mean this from the perspective of increasing revenue, but more to truly understanding the markets we export to.
NZE: What skills as a professional freeskier, do you believe have served you as an entrepreneur?
Fistly, to be single-mindedly focused on the goal and secondly, my professional career was more 'glorified ski bum'. I travelled the world sleeping on couches living out of a ski bag, I competed against guys that were backed with bigger budgets, slept in nicer hotel rooms and were superstars of their countries. Which is pretty similar to starting Mons Royale. The cool thing is many of my friend's couches had turned into beds.
NZE: Do you think Kiwi's have a healthy attitude towards wealth and the creation of wealth? Why or why not?
I had to google the definition of wealth, it gives two definitions: 'an abundance of valuable possessions or money' and secondly 'a plentiful supply of a particular desirable thing'. I like the second definition because it could mean the amount of days you spend on the mountain not the size of your flat screen TV. It seems Kiwis are doing more activities than ever, so I think we have a good attitude to wealth in that respect.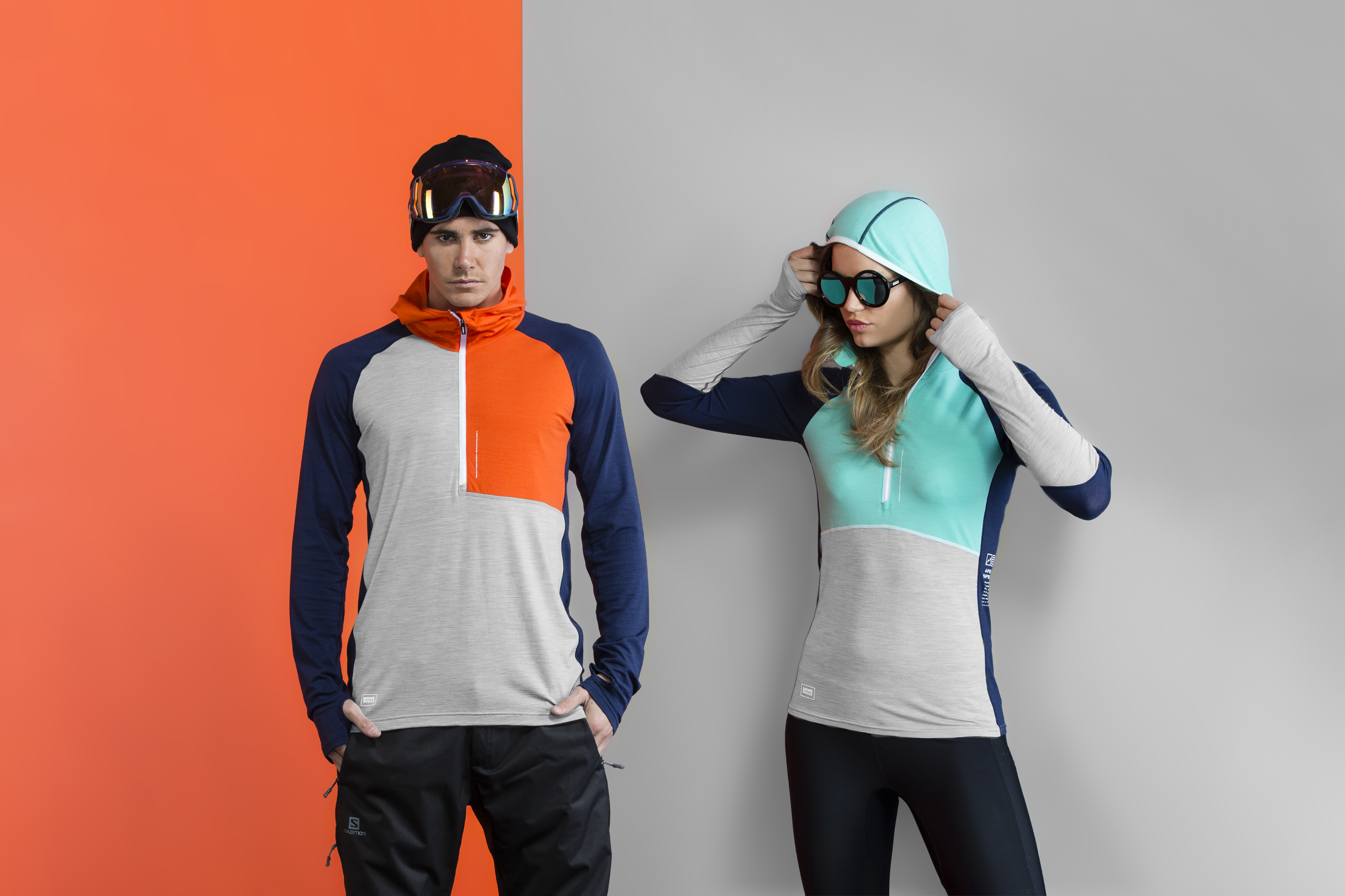 NZE: What does success mean to you? Has what it means to you changed since you first started the business?
It is getting to that point that you have blurred the lines between business and passion. I read somewhere that the founder of Rip Curl saw success when they were getting to create a film, with the best surfers and they knew they were inspiring people. Or something to that effect. To me, it's pretty rad to think that through a business you can create for the bottom line. Have people work to a common goal, be creative and inspire.
NZE: Starting and building a business is one of the most stressful things most people are ever faced with – what do you do to cope with stress?
It is also one of the most satisfying things you can do which I think is the best way to balance it. One way I cope with it is having a daily routine. Part of that is starting work before the majority which gives me the feeling of being on the front foot. And now just reminding myself of how many 'stressful' scenarios I have gotten through. Actually looking back, I think probably had full panic attacks. I remember puking in the shower once just feeling so shit. One thing that I did do is read so many business books. Everything I could to give me knowledge that I could put into action.
NZE: New Zealand's international success and wealth to date has largely been built on the back of our agricultural sector. Apart from agriculture, where do you think our next best competitive advantage lies is if we are to carve out a niche for ourselves in the years ahead?
I am not too sure really. I guess we will be successful if we follow our passions, not just go where we think the next quick win is.
NZE: Do you believe anyone can be a successful entrepreneur? Why or Why not?
If a person wants to be an entrepreneur, yes. How successful probably comes down to their resilience and maybe if they started young enough to give themselves time to fail more often and at lower risk. I think we need students rolling the dice straight out of school and doing it multiple times so by the time they have hit say thirty years old, they have the experience to get it right with the right idea.
NZE: What advice would you give to readers who might have an idea but aren't sure how to turn it into a business?
Someone will have tried to do your idea or something somewhat similar, study as many of them as possible and find out how they made their first steps. It's not to say you should follow them, but there is often far more information out there than we expect.
---
Visit www.monsroyale.co.nz or www.facebook.com/monsroyale to find out more about Mons Royale