Southern Water Engineering optimising performance in the Kiwi wine capital
---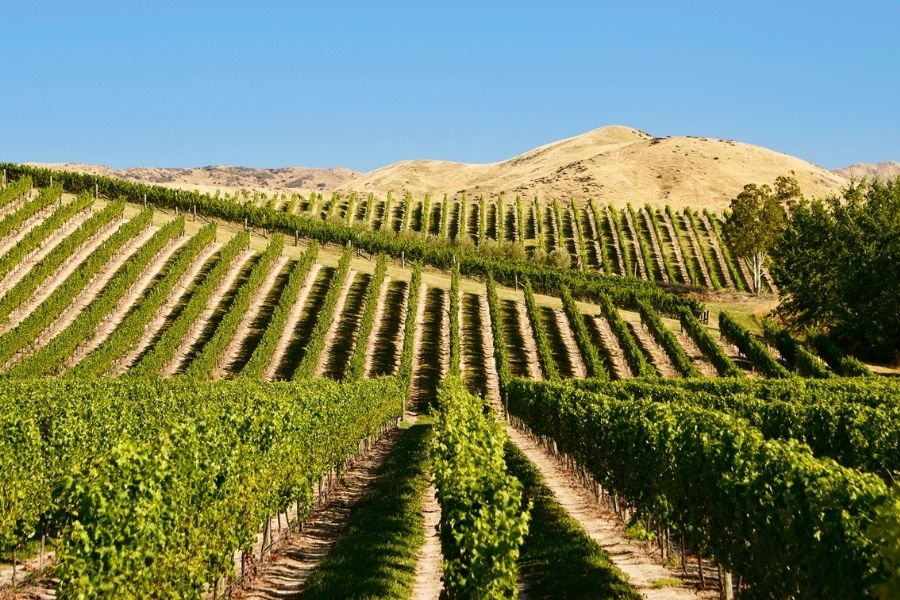 Marlborough business Southern Water Engineering (SWE) aims to optimise primary industry performance by improving water and wastewater systems – all by monitoring and analysing data and putting in fixes before the problems pile up.
Founded fourteen years ago and officially launched in 2011, the sixteen-person team at SWE balloons to at least 25 during the busy grape-growing season (typically October to April), when the grapevines require correct water management to achieve the best outcome for harvest. As most of the nation's wine is produced in Marlborough, the need for optimal management of water and effluent ramps up a notch.
Though SWE's water management tools work on all sorts of farms, vineyards have traditionally been SWE's main focus – after all, that's where the greatest demand has been.
Over 28,000 hectares of vines (over 70% of the national total) are under the care of wine producers in Marlborough, a dry region where vineyards typically use drip irrigation to provide grapevines with 2.2mm of water per hectare per day. If growers get their water requirements wrong, they reduce wine quality (which impacts the wine market as a whole) as well as setting the vines up for subsequent ongoing problems and additional costs.
If New Zealand were to go the way of Australia and bill for water, water bills would potentially be five figures or more each year for local vineyards. The UN has reported that by 2030 demand for water could be 40% greater than the supply available.
With an industry that often prides itself on continuous improvement, many are keen to get ahead of the curve with water use before it becomes mandated – and costly. With wine industry exports reached $2.01 billion for the year ending December 2020, it gives an indication of what's at stake each year.
The problems largely stem from five main areas: poorly functioning irrigation systems; degradation of systems caused by faults (such as incorrect operating pressures); a mix of older technologies with inefficient system designs; the fact that few tests are conducted on systems (except pressure tests); and a lack of awareness of potential problem areas leading to unexpected, and often avoidable breakdowns.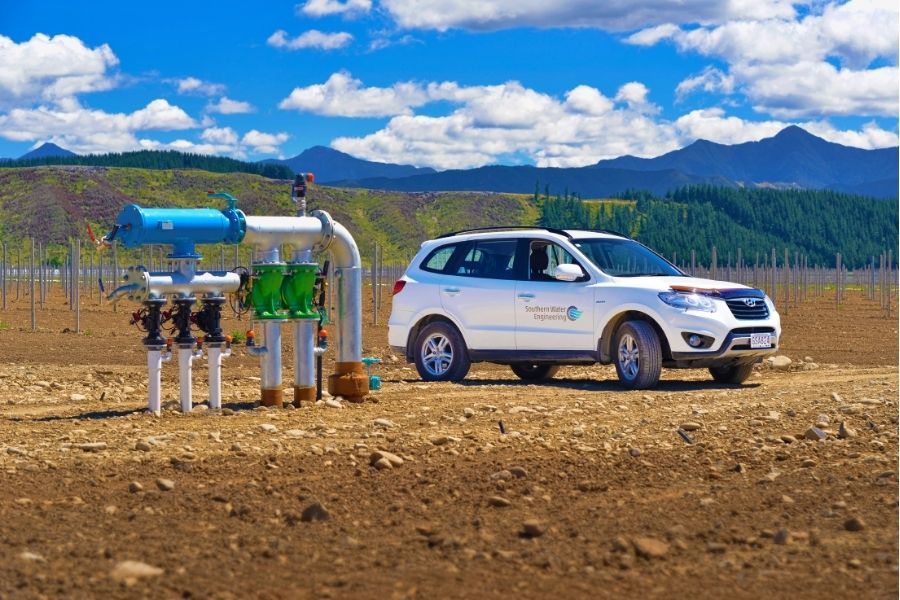 Examples of the costly consequences from underperforming systems which SWE aims to minimise are:
A worker may have to drive for large amounts of time (emitting greenhouse gases) to get to a pipe failure and work out how to solve it.
Vineyard operators may have no idea that a drip irrigation system isn't working, and otherwise-productive vines might end up with reduced yield (resulting in reduced return for the grower).
A leak may result in water wastage, leaving insufficient water for effective irrigation within the grower's allocated water rights.
A leak may not be detected until the vineyard operator arrives at the vineyard or the leak is reported by a neighbour.
Failures in vines caused by too much or too little water are likely to have an ongoing effect on future harvests.
Effluent from wine processing may not end up evenly distributed on the land and result in non-compliance fines and environmental issues.
Founder and managing director Stephen Leitch has spent fourteen years at SWE developing tools to try stop the above problems setting in. Leitch's current focus is part of a wider 25 years in the irrigation industry, including roles at FruitFed and WaterDynamics and before that, Leitch studied at agricultural sciences hub Lincoln University – with plenty of family influence to steer him into his current role. "Everybody in my family is an engineer of some sort," Leitch told NZ Entrepreneur. "I went to Lincoln and did a horticulture degree but I somehow ended up back in engineering!"
To condense SWE's services to one sentence, the company essentially offers hardware, software and services for primary industry, so clients with a water fault can narrow down the fault from their office or smartphone – as well as stopping problems before they occur thanks to proactive maintenance and monitoring.
SWE provides growers, farmers and producers with everything from up-to-date pumping and filtration technologies to maximise pump performance – through to remote access alarms so alerts are received when irrigation breaks down. Tech solutions SWE offers include programmable logic controllers, supervisory control and data acquisition systems and radio link / telemetry, and their SmartAudit offering, all of which helps clients weather the 'big dries' which Marlborough is prone to.
With the SmartAudit service, for example, SWE routinely identifies an average of 5% potential water saving per year. This amounts to a potential saving of 102m3 of water per hectare per year – a figure which would amount to a minimum saving of 2.3 million cubic metres of water per year across Marlborough, or nearly 1,000 Olympic-sized swimming pools worth of water. (Making this degree of saving would also offer the potential of irrigating a further 900 hectares of extra land, if you wanted to).
To be clear, Leitch says, this represents not a one-off saving but an annual saving. Leitch remarks it is important to note that this 5% represents a very conservative estimate of potential water savings. "We have regularly seen the potential for at least 20% savings in vineyard blocks audited to date."
SWE's interventions can help deliver improved uniformity of water delivery, improving plant health and yields – and importantly, more efficient use of water. For the client this also results in fewer breakdowns and increased lifespan of irrigation components, enables planning for capital expenditure for future maintenance and upgrades and can even sometimes result in lower running and replacement costs.
Leitch says tackling vineyard inefficiencies requires a team who composed of a mixture of "brainstormers" with a vision of the future, plus "others who can do the nuts and bolts and actually get us there," meaning mechanical engineers who take care of steel headworks, installing pipe and servicing pumps and controllers. The team have a progressive company culture looking after them, and SWE has recognised for its progressive values almost from its inception.
SWE is Toitū carbonzero™ accredited, and pays all staff above the Living Wage. SWE won the 'Business Innovation' category at the Cawthron Marlborough Environment Awards (2017) and was shortlisted for the Irrigation NZ 'Innovation in Irrigation Award' (2014) and was also supreme winner of the Marlborough Chamber of Commerce Business Excellence Awards (2013).
Continuing with their drive to innovate, SWE is currently in beta testing phase for their newest offering – "swelink" – which provides clients with real-time data and trend analysis across their system, and has the potential to greatly improve system efficiency, reduce water wastage and enhance effective and timely decision-making. Leitch says swelink is the culmination of a lot of R&D and is "excited" for what it can do for their clients.
Despite the company's focus on innovation and technology, Leitch says he isn't looking to completely automate irrigation. Collaboration is the focus instead. "What we do is collect the data – and build the analysis – to enable that. And I think a smart entrepreneur looks for how you work with other businesses to get the best outcome for everybody."
Story created in partnership with Marlborough District Council.
---
Innovation Nation is a series celebrating stories of innovation and entrepreneurship from around New Zealand.
Innovation Nation proudly supported by: