Overseas Eye: Bruce Mackenzie, Humanforce
---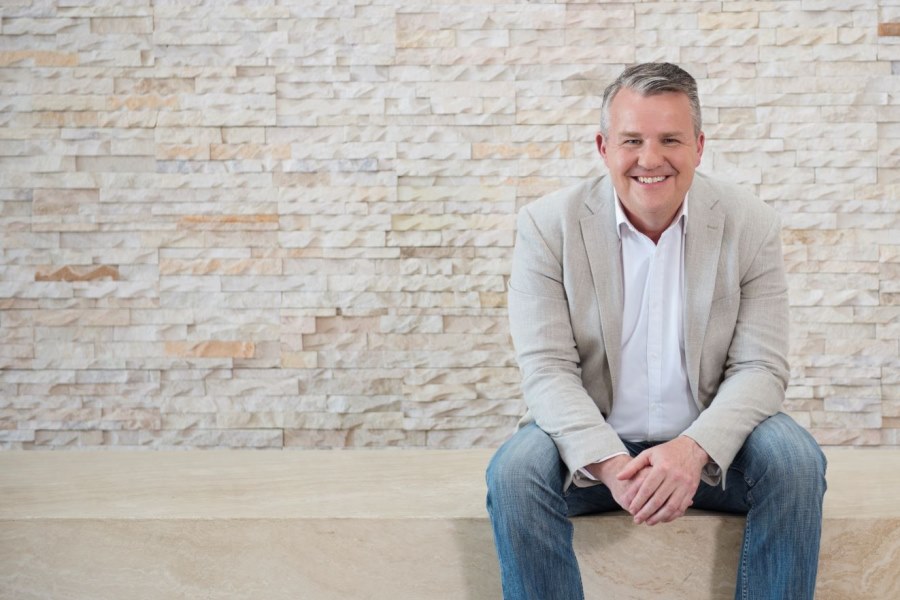 What do you call a founder who bootstraps a successful international technology startup for nearly two decades before considering taking any outside capital? Determined? Driven? Perhaps, even an idealist?
There is no such thing as a 'typical' entrepreneur. Every business leaders' journey is different, and even repeat founders can have vastly different experiences with the different ventures they conceive and grow. Sydney-sider Bruce Mackenzie certainly embodies that ethos. Having previously founded, grown and IPO'd a successful technology business in rapid succession by the age of 35, he then birthed workforce management solution Humanforce in 2002, which he bootstrapped internationally for 17 years before raising AUD $22.5M from US tech investment fund Accel-KKR.
While Bruce has experienced all the highs and lows associated with founding and running multiple successful technology ventures, there are some key lessons he has learnt along the way that every entrepreneur should be mindful of. We spoke with Bruce from the new Humanforce offices in North Sydney.
Talk us through the beginnings of Humanforce. How did the business come to be?
"Many entrepreneurs will reference grandiose origin stories about the birth of their business. For me, Humanforce began for the purely practical reason of keeping my wife happy! Humanforce started eight weeks after I exited my previous business. At the time, we had three babies under the age of four and my wife hinted not-so-subtly that she was keen to get me out from under her feet. I believe she said to me, 'I don't care what you do. Just go and start a new business. Any business.'
"My first step was to follow a process I would recommend to any start-up – I talked with all my existing clients and business friends and ask them what their biggest problem was. I then pondered how I could fix it. In my case this meant interviewing contacts in big retail companies, given my background in retail point of sale and e-commerce. Curiously, I found that the common pain-point for all these large retailers centered around issues with managing people. That was the starting point for Humanforce."
How has the business evolved over the years?
"Humanforce, in its first iteration, was a different solution to what it is today. Initially the software focused on employer needs and was more administrative in its function – helping retail businesses execute workforce management tasks like clocking-on, rostering shift workers, and making sure that staff turn up on time to perform their duties. It was very much aligned with the employer's needs and, on reflection, somewhat punitive. However, over the years, Humanforce has evolved to have a greater recognition and value of workers. As a business, Humanforce recognises that shift workers are commonly the key to the customer. They are at the front-line of customer service and the first human contact point people have with a brand, and so directly influence the opportunity to convert a sale, inspire customer loyalty or turn business away to a competitor. As a result, businesses need solutions like Humanforce, that support and manage properly engaged, motivated and informed teams of casual workers."
Have you had any major pivots with Humanforce? If so, how did you address these?
"The concept of a 'pivot' is a four-letter word in my opinion. It is not something that should be at the forefront of any entrepreneur's vocabulary. To me, a business pivot is a term you use to justify when you have done something after the event and should be rendered unnecessary if you are in tune with your market, your customers and the pain-points your business is there to solve. All businesses change, adapt and move strategies. Evolution is a healthy thing, but for an entrepreneur those changes should be made in constant flow, not after a realisation that your business is on the wrong path and you need to take an entirely new direction.
"In sporting terms, entrepreneurs have got to be on their toes and know where the ball is going. You cannot sit back and wait for the ball to arrive in a certain location and then change direction (or pivot) towards it. Someone else will take it! You must anticipate where the ball, or in business 'the opportunity', will be and react ahead of time to ensure you are there for it, hopefully ahead of everyone else. Everything should be in a constant state of change or flow. It's really important that there are no major pivots when you're flowing."
What are your perceptions of current conditions for startups today?
"There is a lot of easy capital around, which is great for startups. After all, a big wave of capital can carry a lot of surfboards. However, it will also pick up some flotsam and jetsam as well. Today there is a lot of cheap money available to new businesses, all of which can mask poor fundamentals. I see a lot of startups getting access to capital today, but then finding themselves in trouble due to poor cash management or business management. They might have a genius idea for their market but can't sustain a business around it."
Were there any moments of clarity when you realised that Humanforce would be a success?
"The easy answer for this question would be to point to our first successful capital raise with Accel-KKR in 2019 for $22.5 million. This was a major milestone for the business, not because the cash injection would help turbo-charge our international expansion, but because of what it said about our business – that such a respected Silicon Valley-based VC chose to partner with us."
"For me personally, though, I realised that we were really onto something at Humanforce when I was able to fly to London to attend the FA Cup at Wembley, where our business had completely rostered on all the staff for the whole game. To be present at such a historic landmark for an iconic sporting event and know that everyone working at the FA cup was being managed by Humanforce really meant something."
Any advice for entrepreneurs on overcoming challenges that they will face on their own journeys?
"I've run technology startups through the dot.com bubble bursting, the GFC and now COVID-19. If anything, these events remind me that something unexpected can, and usually does, occur.
Things can happen at either a macro or micro level that you had not prepared for. Startups need to try and build resilience within their business to account for disruption and the unplanned. In theory you can try to develop protocols and plans for any range of conditions or outcomes but, in reality, things do not always play out in linear terms or how you had prepared. As the saying goes, the map is not the terrain.
"There is also a great Mike Tyson quote that really resonates with me on this, 'Everyone has a plan until they get punched in the mouth.' Believe me, when running a business, you will need to be ready for (hopefully not literally) getting punched in the mouth."