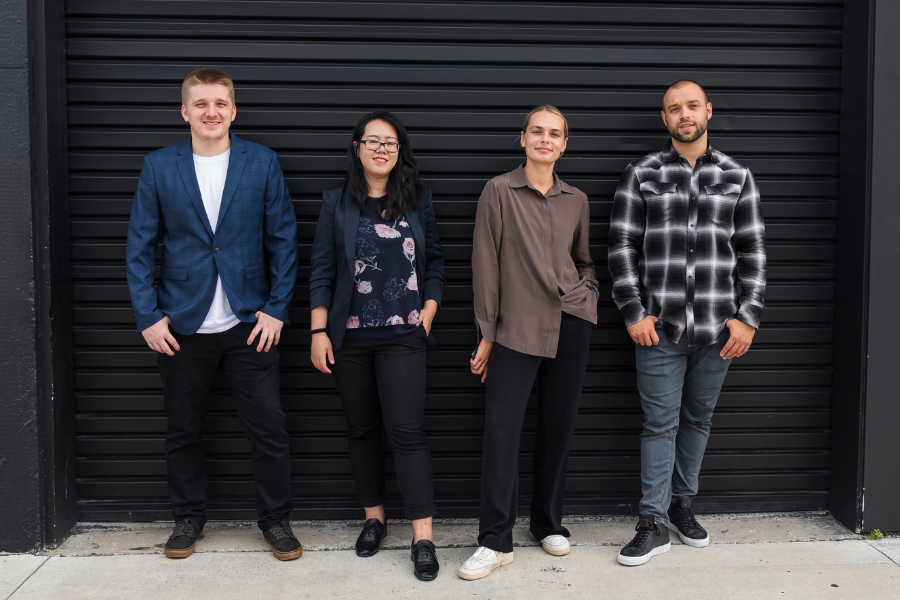 An Auckland based startup team are crowdfunding for an app that they believe will help Kiwis in tough financial situations.
The PayAid app will give approved users access to a portion of their paycheck in advance, for a 5% transaction fee per advance, but charge no interest and late fees. Users must pay the advance back before accessing more funds.
Marketing manager of PayAid Aleksandra [Aleks] Brzezinska says a keen awareness of the hardship New Zealanders have been facing over the past few years, due to Covid, inspired her team to create a new option.
"We live in a society where people are independent and don't want to ask for help, until they can't avoid it anymore and they look into taking out a small loan or a credit card. But the application process takes too long. We're offering a quicker option, with no hidden costs."
When a PayAid user takes out $100 they will need to repay $105, nothing more. The app also offers a new type of budgeting tool called BudgetBud. Unlike other budgeting apps that require users to enter every transaction manually, BudgetBud automatically records and categorises transactions and creates a budget.
Brzezinska says a pay on-demand service such as PayAid is a new concept for New Zealand, however, since 2018 similar services have been operating in the USA, Europe and Australia. In Australia, services such as CommBank AdvancePay, My Pay Now and Beforepay offer advances up to $750. These advances are repaid automatically once consumers get paid by their employer.
The idea started when an article on the website Finder caught their attention. It said one out of three Kiwis is living paycheque to paycheque. An initial search showed no current credit providers in New Zealand offering what they saw as "affordable and accessible solutions."
"We started working on a business model, and in June 2021, we established PayAid Ltd.
Since then, we have self-funded and received private investment for research, development, branding, office rental and legal fees."
Although PayAid plans to appeal to several market segments, their main focus is on "Generation Rent" due to their tech-savviness. Generation Rent is made up of 18 to 39 year-old Kiwis, and represents 1.5m New Zealanders, says Brzezinska.
"They're a mix of Millennial and Gen Z. The majority of this target market does not own a home. They find it hard to get on to the housing market due to lower savings and higher debt, on average."
The team of four have so far built the app, secured their first $210,000 investment and welcomed Jamie Farmer, former Executive at GE Money, IAG and Head of Consumer Banking at Westpac, onto their advisory board.
PayAid are crowdfunding with PledgeMe so that they can finish testing their product and launch the app on the market.
"Giving the power back to the individual person really stands at the centre of what we do," says Brzezinska.