Who: GreenHouse
What: Innovation Hub
HQ: Christchurch
Established: 2015
INTRODUCTION
GreenHouse is home to a diverse group of dedicated individuals, early stage start-ups, and growing small businesses that are in stages ranging from pre-launch, to well established teams on a path to going global.
GreenHouse is located in a stunningly restored heritage building in Christchurch, in the heart of the Christchurch Innovation Precinct. We connect entrepreneurs and businesses and partner with organisations across the region to grow confidence in Otautahi Christchurch.
WHO DO YOU WORK WITH AND WHAT KEY CHALLENGES DO YOU HELP THEM SOLVE?
We are here to help startup enterprises with high growth potential and leveraging technology as a platform for growth, or entrepreneurs navigating their way through the maze of starting and growing a business – we're here to make those think big and grow.
We provide space and opportunities for local, national and international entrepreneurs to work, connect and navigate the local ecosystem.
We host meetups and speaker events, run seminars and workshops, provide access to detailed growth programmes and we work one-on-one with our resident start-ups to help prepare for future success.
SERVICES
Learning
Mentoring & capability support – expert guidance from experienced client managers and connection to business professionals including business models, pitching skills, branding.
Coworking
Discounted shared office space, with meeting rooms, printing facilities, video conferencing tools and a well equipped event space.
Events
GreenHouse events vary from speaker nights, networking events, seminars, investment meetings, and informal get-together's covering a wide range of topics.
HIGHLIGHTS
We've supported a number of businesses who have gone on to win both local, national and international awards. Its cool to see businesses grow and develop and then leave, having built great businesses and been supported along the way.
We have hosted countless events, numerous challenges, hackathons and space events, being a big supporter of events and entrepreneur activity in the city.
WHAT EXCITES YOUR TEAM ABOUT THE WORK YOU DO?
We're hear to support early stage businesses. We work closely together with our residents and visitors to ensure we're a valuable contributor to the innovation community. GreenHouse and Christchurch NZ wrap intensive service support around it's GreenHouse residents to assist them grow and build their business awareness and capability.
WHAT MESSAGE WOULD YOU LIKE TO SHARE WITH THE NZ ENTREPRENEUR COMMUNITY?
If you an early stage businesses or entrepreneur in Canterbury – we're here to help. There is plenty of support available to help you and your ideas fly.
---
GET IN TOUCH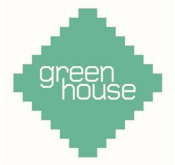 Web: https://green-house.co.nz
Twitter: https://twitter.com/greenhousechch
Instagram: https://www.instagram.com/greenhousechch