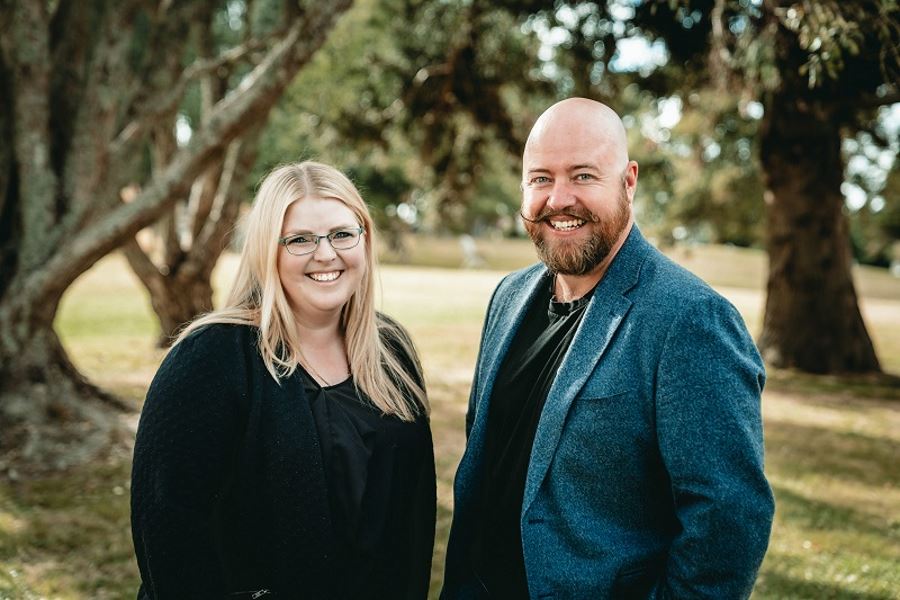 Who: Collectively NZ
What: Groups & Networking, Learning & Mentoring
HQ: Auckland
INTRODUCTION
Collectively NZ is a vibrant community of business owners who are passionate about growing their businesses.
WHO DO YOU WORK WITH AND WHAT KEY CHALLENGES DO YOU HELP THEM SOLVE?
1) New Zealanders who are in the process of researching and planning for a new business.
Collectively provides Kiwi entrepreneurs with a safe community to help navigate the process of starting a business, especially in a world full of templates, resources and a surplus of 'pseudo-experts'. Experienced mentors and practicing business owners quickly help to demystify the process and often offer savvy advice for getting started.
2) People who have started a business and are looking for help, inspiration and support to grow their business.
"If you want to go fast, go alone. If you want to go far, go together" – African Proverb
Getting started is the easy part, growing a healthy and sustainable venture that can go the distance is the hard part. The chances of going far dramatically improve when it's done with the right kind of community support.
Collectively welcomes enterprising entrepreneurs looking to take their business to the next level. Collectively provides community support with their free online communities and for the discerning business owners, they offer exclusive membership to Venture Club. Venture Club benefits include mentoring support and a range of services aimed to foster business growth.
3) Members of the NZ entrepreneur ecosystem who want to know what's happening in our community.
Along with a vibrant online community of over 14,000 business owners, Collectively hosts a number of events across Aotearoa that aim to keep our community connected.
COLLECTIVELY SERVICES
Overview:
Startup courses eg group programmes, workshops, online courses
Startup or entrepreneur related events eg speaker nights, networking
Mentoring, coaching or advisory services (one-to-one)
Connection to investment groups
Free entrepreneur resources eg tools, blogs, templates
Community
Collectively is known for its vibrant free business community of over 7800 members and celebrates our SM Enterprises with an annual business awards: (https://networknzawards.co.nz/awards/)
Membership
Venture Club Membership includes:
Access to an exclusive community; A space where members interact, get access to a community of like-minded business owners
Monthly regional meetups; members only meetups around the country hosted by regional facilitators.
Exclusive growth focused activities, discussion and support, time and tools to work on yourself and your business.
Promotional opportunities; Promote your business to our 7800+ strong business community group once per week
Mentorship by a team of professionals, giving you access to the right support and advice when you need it.
Business Directory Listing; List your business in our business directory in up to 5 categories, and be found online with great SEO benefits.
Events; Members pricing for Collectively events and networking, and list your events on our website events calendar.
Extend Growth; Access to exclusive growth investment opportunities such as additional coaching, training and development.
Find out more here: https://collectively.nz/membership-options/
Events
Business Events across the country (focused on community sourced topics):
https://collectively.nz/product-categories/events/
https://www.facebook.com/collectivelynz/events/?ref=page_internal
Free Resources
Collectively NZ Business Community Group (free to join on Facebook): https://www.facebook.com/collectivelynz
Network NZ Business Directory (a highly ranked business directory):
https://networknz.nz/directory
HIGHLIGHTS
We're very proud of the businesses that took part in our last business awards event under our previous name Network NZ: https://networknzawards.co.nz/awards/
More recently we're very proud to have refreshed and relaunched with an entirely new brand and offering as www.collectively.nz
WHAT EXCITES YOUR TEAM ABOUT THE WORK YOU DO?
Our team is passionate about creating a world where businesses are shaping a better future for humanity. 
Collectively exists to help Kiwi business owners thrive in the face of unstoppable change. We are particularly passionate about helping our community grow stronger from disruption. 
WHAT MESSAGE WOULD YOU LIKE TO SHARE WITH THE NZ ENTREPRENEUR COMMUNITY?
Join a community! It could be ours or any others… just don't go it alone! It's important now more than ever that we pull together to grow our economy and work towards a prosperous future… Collectively.
---
GET IN TOUCH

Web: https://www.collectively.nz
Facebook: https://www.facebook.com/collectivelynz
Twitter: https://twitter.com/collectivelynz
LinkedIn: https://www.linkedin.com/company/collectivelynz/
Instagram: https://www.instagram.com/collectivelynz/