Who: BCC
What: Startup Incubation; Startup Accelerator; Coworking; Events
HQ: Palmerston North
Established: 2005
Introduction
BCC is a business development partner for startups and innovative companies, specialising in agriculture, agritech and agrifood. We help startups and companies with new ideas begin the process of scaling and becoming contributors to our communities. Our tailored programmes help us to build companies of the future.
Who do you work with and what key challenges do you help them solve?
Entrepreneurs and founders – interested in adding valuing, securing investment and growing a global business.
Problem solvers – individuals who have identified a problem and are interested in investigating a solution.
Early stage start-ups – high growth, high value start-ups that are interested in scaling.
Investors – angel investors looking to support early stage start-ups for the benefit of the entrepreneurial ecosystem as well as wealth creation.
Agritech ecosystem – identifying agritech solutions and connecting them with a global network.
Services
Startup Incubator
BCC Incubation – startup support via a combination of one-on-one support and focused workshops to help businesses start, grow and raise investment.
Accelerator
Sprout Agritech Accelerator is our global business accelerator programme. Its vision is to become the go-to agritech programme for entrepreneurs to launch their businesses to the world.
Intrapreneurship & Enterprise Innovation
The Cutting Edge DHB is a corporate innovation programme that supports MidCentral DHB staff to develop and commercialise their innovations.
Investment
MIG Angels (Manawatu Investment Group) is an angel investment group that that provides funding and mentoring to potential high-growth start-ups.
Coworking 
The Factory builds innovative communities through a variety of activities and shared work space. The facility has been operational for over 3 years and houses 49 residents including over 20 businesses.
Events
BCC runs or helps run over 20 events per year – a combination of networking, seminars and workshops focusing around a given theme – business model, intellectual property, commercialisation, scaling etc.
Innovate startup competition – Innovate is an annual programme that provides emerging entrepreneurs and start-ups with mentoring, coaching and networks over 10 weeks. Innovate is in its seventh year, has become a staple in the Manawatu attracting over 1,300 entries and helping create over 50 businesses.
Startup Weekend's are a global programme where developers, designers, marketers, product managers and start-up enthusiasts come together to share ideas, form teams, build products, and launch startups.
AgTech Hackathon connects farmers, developers, IT experts and corporates to create onfarm solutions in the agtech sector.
Resources
Our resources are tailored to the entrepreneur and their journey. Included in this is a discovery session where we begin to identify a pathway for the entrepreneur, which culminates in a investable opportunity.
Highlights
BCC is proud to be a Callaghan Innovation Founder Incubator and that our MIG Angels are a nationally recognized and awarded investment group.
And two big dates on the calendar for us this year are Innovate 2018 (entries open 1 July 2018) and registrations for 2018/2019 cohort of the Sprout Agritech Accelerator also open 1 July.
What excites your team about the work you do?
With New Zealand strategically placed in the world and our vast knowledge in agriculture, the team at BCC find it incredibly rewarding to help and support entrepreneurs unleash their potential to carve a pathway in their global journey.
What message would you like to share with the NZ entrepreneur community?
BCC is strategically placed in the center of New Zealand focusing its services around the agritech sector. With global networks we can help you unleash your potential and begin to carve your global pathway.
---
Get in touch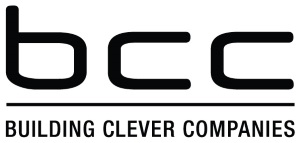 Web: http://www.thebcc.co.nz
Facebook: https://www.facebook.com/bccnz